In Sept 2012, Rakesh Shukla found a paralyzed St Bernard that he called Cookie that the leading NGOs and private clinics were going to put down without trying to help. Over the next few months under Rakesh's supervision, with the help of the largest vet hospitals in Bangalore, Cookie started walking but unexpectedly died later. It was at this point that
Rakesh decided to register a 12A / 80G trust in Bangalore and VOSD- Voice of Stray Dogs was established to rescue dogs.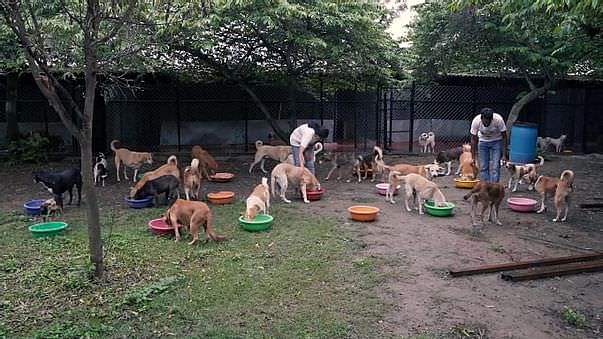 VOSD has grown into the world's largest no-kill sanctuary & hospital – a purpose-built space for over 1400 rescued dogs. Currently, 850+ rescued dogs call VOSD home.
On an average, each day a dog comes to live its life in the City of Dogs. Dogs are brought by flight, road and train from over 30 cities each year.
VOSD is the home in India of dogs with no hope. Dogs that are blinded with acid, run over and paralysed, sexually assaulted, slashed with knives, tied to train tracks – from across India find refuge in the City of Dogs.
At VOSD no dogs are ever euthanized because of lack of space, money or resources. EVER.
VOSD has rescued over 10,000 dogs and given over 300,000 state-of-the-art free treatments. Hundreds of treatments are delivered every day making VOSD one of India's largest, if not the largest professional caregiver to dogs.
Not just rescued dogs, VOSD is also the home of retired service dogs of the Karnataka Police, Reserve Police, Railway Police, Kerala Police and army dogs and horses.
No dog is ever kept chained and no dog deserving to come in is ever refused.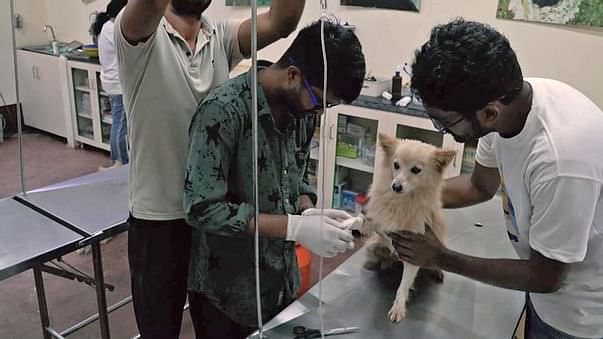 VOSD Level of Care:
VOSD is not just unique in scale, it is unique in the level & kind of care it provides. VOSD believes not only in housing our dogs in the most comfortable housing for dogs in the country - bar none - but looking after them the same way that they would be in a real home.
That level of individual love and attention for each and every dog comes from a team of 30 residents that live 24x7 with our dogs and these teams
are: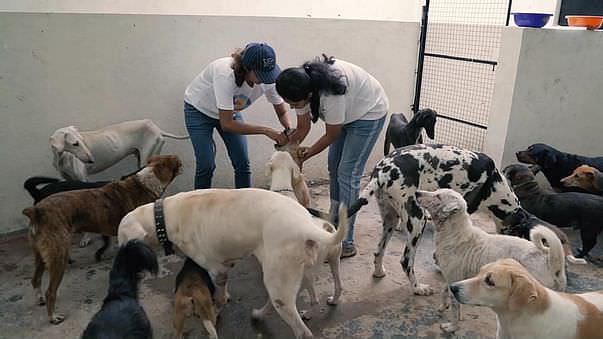 ●
Caretakers -
the team of upto 10 individuals that cleans and feeds the dogs and have worked with VOSD dogs an average of 5+ yrs. This highly organized team is responsible for cooking and serving 2 tons of dogs food each day, serving it twice a day and cleaning all the enclosures twice a day.
●
Caregivers -
this is a team of highly motivated individuals which have made taking care of dogs their life's aim. These individuals have given up their corporate careers to live with the dogs. It is they who socialise with the dogs understand each dog's unique personality and need and cater to it. They know each dog by name and are responsible for their socialization, health and happiness. EACH dog at the VOSD Sanctuary has a relationship with one or many caregivers - including the most aggressive and nervous dogs.
●
Vets & Para vets -
this team are the next line of care of and capable of handling emergencies and responsible for all daily treatments under the guidance of Bangalore's best vets. Once a dog is reported by the caregivers as requiring attention it is immediately taken to the Hospital at the Sanctuary where a blood test is run and the dog is referred to the vet who makes a prognosis and the treatment begins.
●
Helpers, Cleaners, Drivers & Maintenance staff
etc that keep the City of Dogs running – including the logistics of daily movement to and from Bangalore of dogs, fuel, supplies etc.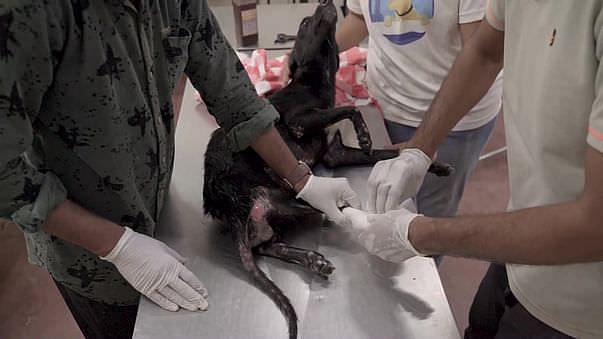 Need of funds:
VOSD needs close to 3 crore rupees to function year on year and provide the best possible care and rehabilitation of 850+ dogs.
Every single donation will go a long way in helping us ensure that we never deny a dog the treatment and care he deserves.
Please help us to continue our work to rescue hundreds of more dogs and give the much needed love and care each of the rescued dogs.