The Hobbit Cafe is India's first and only restaurant which is managed and run by people with dwarfism.
Little people with big hearts- Hobbit Café started in March 2019 and the response of the people was great. It was a place where people with dwarfism got equal opportunity to work and the restaurant also helped spread awareness in general public about the community of dwarfs. The cafe is a means to give opportunities for people with dwarfism, so that they can earn a livelihood without being discriminated in society.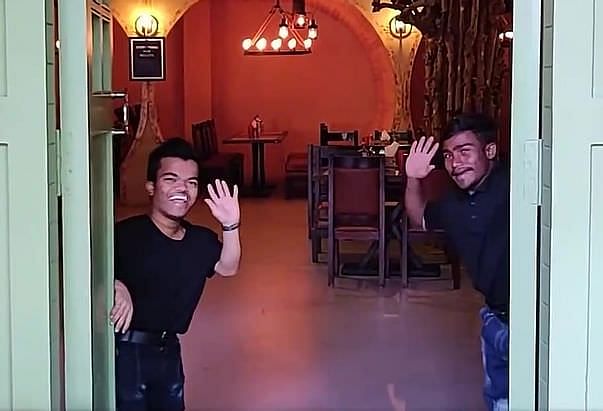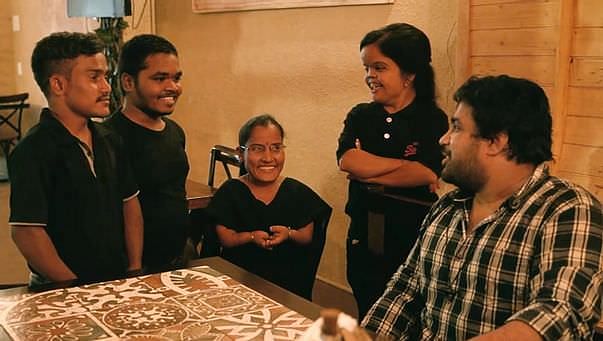 People with Dwarfism are amongst the most ignored of communities in our society. They have always been subject to discrimination and this is one attempt to put them on the front and show to the world that they are no less.
Most of the little people who work at Hobbit Café got the opportunity to work for the very first time in their lives.
Some of the staff members with dwarfism also have other disorders including hearing impairment and locomotive disorders. Each of the staff members have a story of struggle, survival and inspiration.
In every aspect of their life, they face challenges due to discrimination shown by society. Some of them have been searching for jobs for years but were rejected every single time only due to their short stature. At Hobbit Café, they get to work freely with other people with dwarfism who can share their concerns, struggles and feelings.
The restaurant has been not only a source of income for the staff with dwarfism but also a voice of the community of dwarfism.
The restaurant is an example which shows that the people with dwarfism are as capable as anyone.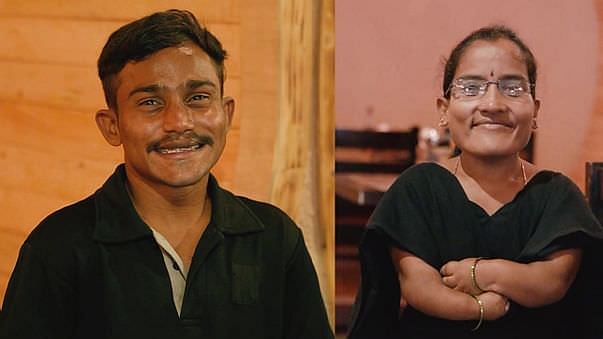 23-year-old Rajshekhar
hailing from a village in Anantpur used to milk cows and sell the milk along with his father. The family used to get an income of 4000-5000 rupees per month. Along with being a dwarf, Rajshekhar also has a hearing disability. He is partially deaf. After being promised a job in Bengaluru by different agencies, Rajshekhar visited Bengaluru twice and returned back with no hope. The job at the Hobbit Café is his first formal job.
In her mid-thirties, Chamundeshwari
was thrown out of the family due to internal issues. Following that, she applied for a job in a pharmacy in Andhra Pradesh. Chamundeshwari had to bottle up a lot of discrimination at the workplace and finally quit her job. Due to the fear of discrimination, she stayed at home for two years after which she was hired at the Hobbit Café.
The other staff too have had both economic and social struggle who have now found a home in the Hobbit Café.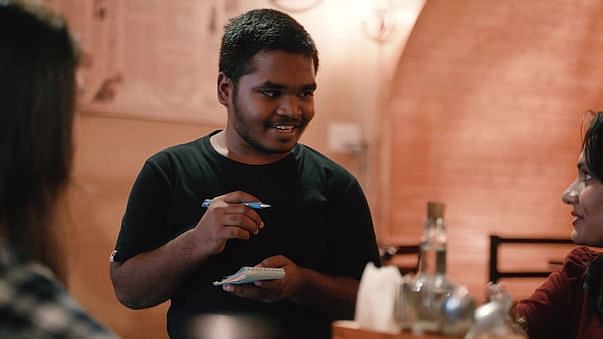 Impact of Covid:
The Covid 19 pandemic has put all their futures at stake who are mostly the sole bread winners for their families. The restaurant had to be shut down for 6 months due to lockdown. In those months of lockdown, Hobbit Cafe supported 40+ staff of dwarfs and other migrant workers who work mostly in cleaning, cooking, etc. But now, it has become difficult for them to continue to support such initiatives. They have no option left but to close down permanently but they need to somehow support their staff.
"It took ages for us all to give them the respect they deserve. We have shown the world that they belong to it as much as we do. Its time for us all to come together again in giving these little people their wings back.

This crowdfunding campaign is our last hope to keep Hobbit Café alive and continue support the people with dwarfism

"- says 28-yr-old Karthik Sagiraju who left his job as a business analyst to start the cafe.
Your donations will keep Hobbit Cafe from shutting down and give continued hope to its employees.