Animal Lives Are Important (ALAI)
established by Sajesh in May 2017 is a dog rescue and rehabilitation shelter for injured, sick and differently abled dogs located at Bagalur in Bangalore, India. The rescued dogs at ALAI all have had a terrible tale of cruelty and pain but undoubtedly are the most loved and cared for dogs in Bangalore. Receiving emergency calls round -the -clock about dogs suffering from injury, hit-and-run accidents, torture, abuse, canine distemper, differently-abled and abandoned dogs, ALAI has rescued all of them and many more. Most of these dogs have been nurtured to a complete. As part of their protocol, we ensure every dog we rescue is neutered/spayed and is given 9 in 1 vaccination and anti-rabies vaccine.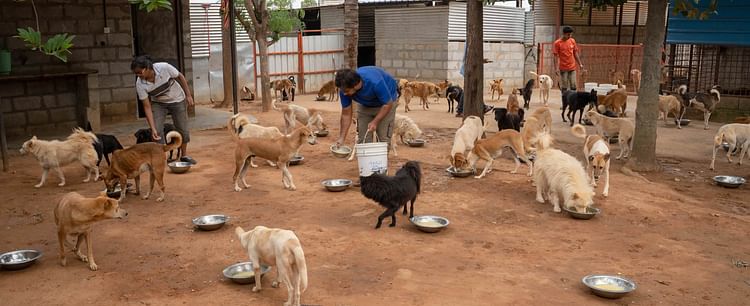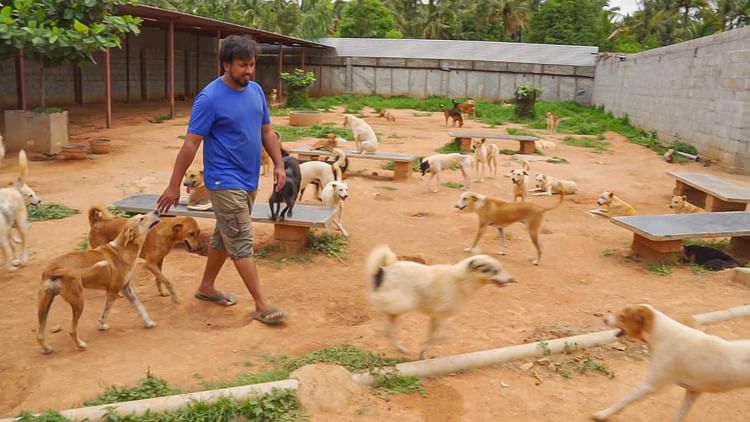 OUR FOUNDER
ALAI was founded by 31-year-old Sajesh who left his job as a branding assistant manager in a reputed company to pursue his dream to rescue the most neglected of the society - the street animals who are injured and suffering from old age and disabilities. Commencing with just an ambulance in Jan 2017 and a tiny black puppy in hand who was a victim of an acid attack and with no place accepting to take him in, he pushed himself to open a shelter with just 26 cages to accept the most neglected back in Sept 2017. He now has expanded the shelter that accommodates 300+ dogs and some cows. Throughout this journey Skyla, Sajesh's wife, has been an integral part of the operations at ALAI. Sajesh and Skyla handle the day to day operations at ALAI providing love and care to every single dog.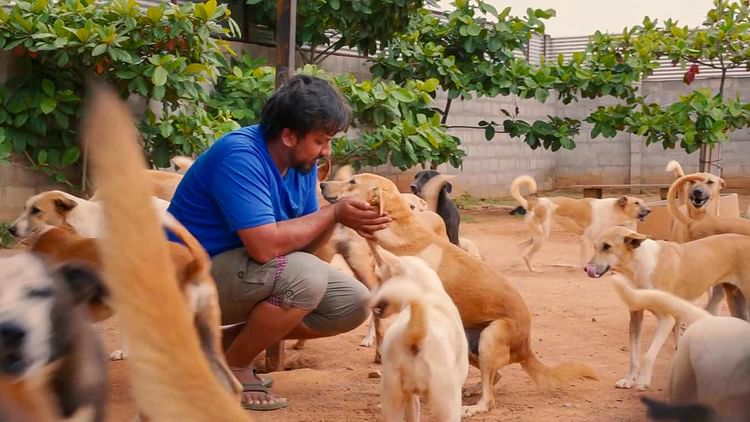 FUNCTIONINGCoordinate a rescue
-The rescues are coordinated on whatsapp & Facebook where rescuers and reporters tag the organization, thereafter which the rescue van and experienced catchers of the organization are sent to the location, the dog is caught mostly by bare hands or in situations of a ferocious dog, they use nets.
Case Record
- The dog is then taken to the shelter premises where the in-house veterinary doctors examine the dog and the details of rescue are recorded like the date of pick up, sterilization record, the health issues etc. for further medical treatment
Boarding & Medical Treatment -
As part of the medical treatment, every dog is vaccinated with 3 rounds of vaccines and anti-rabies. A blood test is done to all the senior dogs and the ones undergoing surgeries. The dog is then shifted to the appropriate section of the shelter. The shelter is divided into 6 sections each housing distemper dogs, senior dogs, permanent resident dogs, spine injury dogs , treatment dogs & large animals
Rehabilitation & Sterilization- All dogs are kept under the intensive care and supervision of the caretakers and are fed two meals a day. The dogs are examined on a daily basis by the vets and receive appropriate medical treatment to rehabilitate them to a healthy and better life. Every dog undergoes animal birth control surgeries, 2 rounds of 9 in 1 vaccination and
anti-rabies vaccine
Release and Adoptions
- If the dog is deemed fit to be released, the dog is dropped back to the pick-up location. However, if the dog is unable to survive on the roads due to the nature of their disabilities or absence of feeders or food, the dog is taken in as a permanent resident at ALAI. Every dog that is rescued by ALAI is neutered and vaccinated prior release or adoption.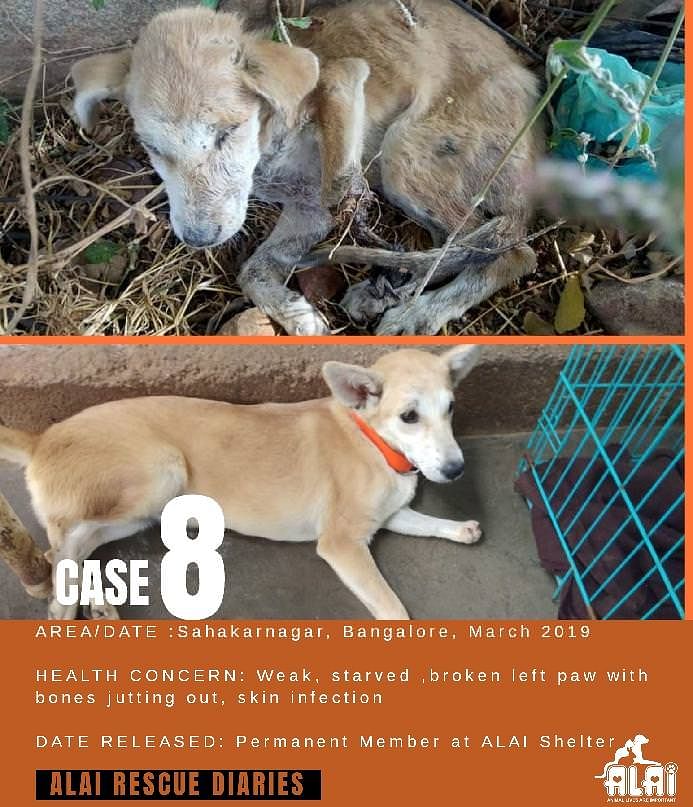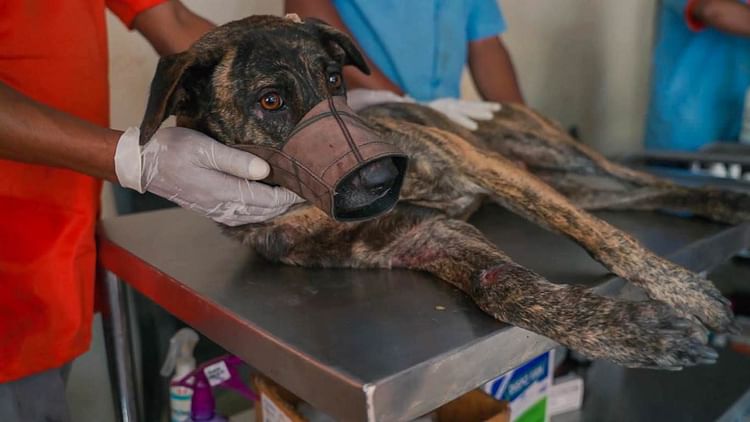 ACCOMPLISHMENTS
Turning dreams into passion ALAI has addressed the core requirements of a rescue:
􀀀 Jan 2017 - launched our first rescue van/ambulance
􀀀 Sept 2017 - opened a rehabilitation shelter for treatment of injured dogs
􀀀 Dec 2017 - Conducted Free Vaccination drives for Indie Dogs at Bangalore.
􀀀 May 2018 - opened an isolation unit for treatment of the most contagious/ fatal disease canine distemper.
􀀀 July 2018 - launched second ambulance to meet the ever-increasing needs of transporting rescued cases across Bangalore
􀀀 Jan 2019 - opened the first ever permanent shelter in Bangalore to house
canine distemper dogs which holds 55+ distemper dogs as on date
􀀀 March 2019 - Launched pocket friendly sterilization along with post-operative care and anti-rabies vaccinations for dogs at lowest cost in entire Bangalore, thus helping in animal birth control
􀀀 March 2019 - Free -treatment, 9 in 1 vaccines, anti-rabies vaccine, surgeries, medicines, ABC surgeries are provided to Indie dogs from 8+ villages around the shelter which are not covered under the municipal limits.
􀀀 Jan 2020 - Free anti-rabies vaccines to anyone who brings in an Indie dog
Our team of care takers and rescuers: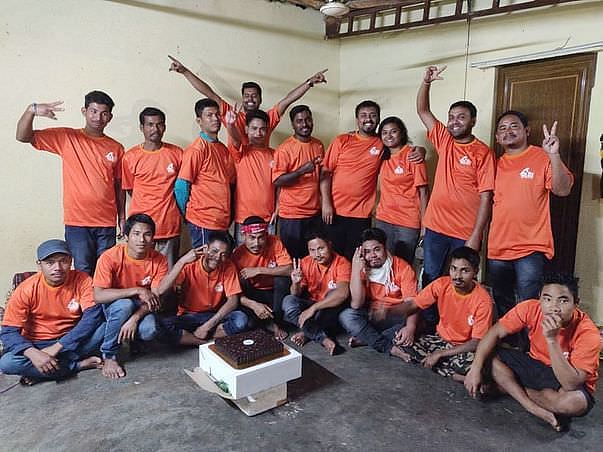 NEED OF FUNDS TO SUSTAIN ALAI:
Currently ALAI rescues 80-100 dogs every month and majority of those are treated, rehabilitated and released back. Around 300 dogs are currently sheltered at ALAI and out of these 70-80 dogs need medical care every single day. ALAI has the shelter & resources for boarding injured dogs and performing the medical treatments, but we cannot do this without financial assistance and that is where kind people like you can play an important role in helping us to sustain our rescues. Our monthly expenses are close to 9 lakh rupees which covers the costs for food, fuel, rent, medicines, vaccination, surgeries, doctor fees, caretaker salaries, etc.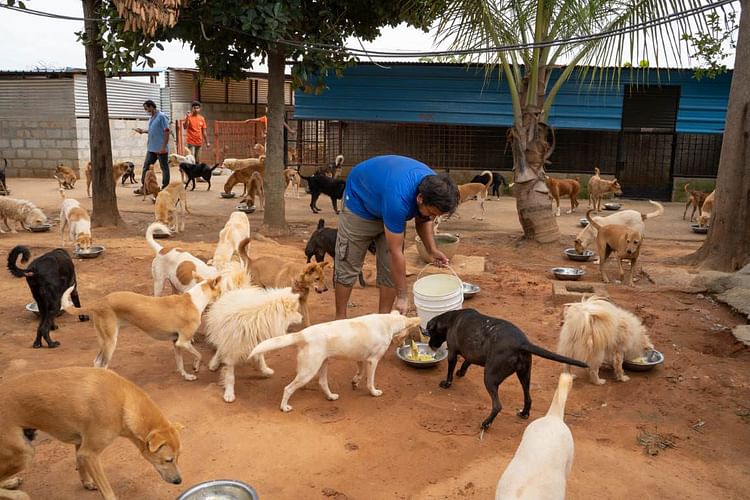 Need for a fully functional operational theater/ surgery room –
We are a home to close to 300 animals and one of the biggest challenges that we face is the emergency care. Time is our biggest enemy because for everything we are forced to take our dogs to another place. The biggest dream is to own an x-ray machine to cause the least ofstress to a bone injured animal as currently we travel 20kms one way for just an X-ray and ultrasound which causes immense stress to an animal. Having all medical equipment like X-ray, Electro cautery machine, ultrasound, Lazer therapy, Infra-Red treatment under one roof enables to effectively and efficiently provide treatment to an animal with a holistic approach thus reducing the cost of treatment and travel stress to an injured animal.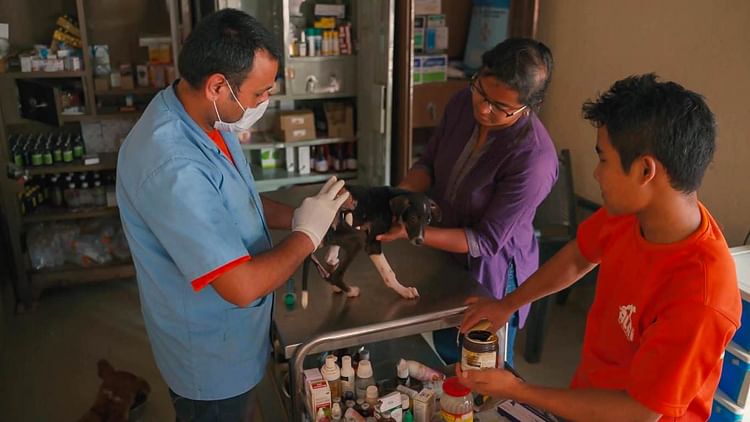 Every little of your contribution helps ALAI in smooth functioning of the shelter to rescue and rehabilitate effectively and efficiently as many dogs as possible.