When you hear Odisha, fleeting images of beaches, temples of Puri and Bhubaneshwar, Chilika lake and dense forests whizz past your mind. As a Bengali born and brought up in Kolkata, I had familiarity with the common places in this neighbouring state of mine. However, I would have never believed anyone if they told me about beautiful mountains, waterfalls and picturesque pine forests in the heart of Odisha. That was until I saw it for myself.
After about a week of office and settling in Balangir as part of the 6 months Milaap Fellowship program, Rama Sir from Mahashakti Foundation (Milaap's field partner) invited me to the office picnic at Daringbadi. I was looking forward to going home at the end of the month and wasn't too excited. However, Daringbadi's nickname intrigued me.
The Kashmir of Odisha.
Situated in Kandhamal district, Daringbadi is a hill station that is part of the Eastern Ghat mountains. Perched at a decent 3000 ft. it experiences pleasant weather in summer and chilly with rare snowfalls (yeah that's right!!) in the winter months.
The office bus started late at around 3:30 pm from Balangir. The itinerary was to reach by nightfall and have the picnic on the following day.
The journey was full of fun and frolic. We stopped at Baliguda, halfway to Daringbadi for some delicious soup and mushroom pakora. They are a must-try for anyone travelling on this route.
After sundown, the dense forests of Kalahandi range on both sides of the road made for a thrilling experience.
We checked in our hotel at Daringbadi late, around 10'o clock. Tired from a long journey, most of us retired and the more enthusiastic ones partied till late night.
The next morning, the crown jewel of Odisha tourism unveiled herself gradually to me.
After breakfast, I went about exploring and visited the nearby viewpoint and Hill View park.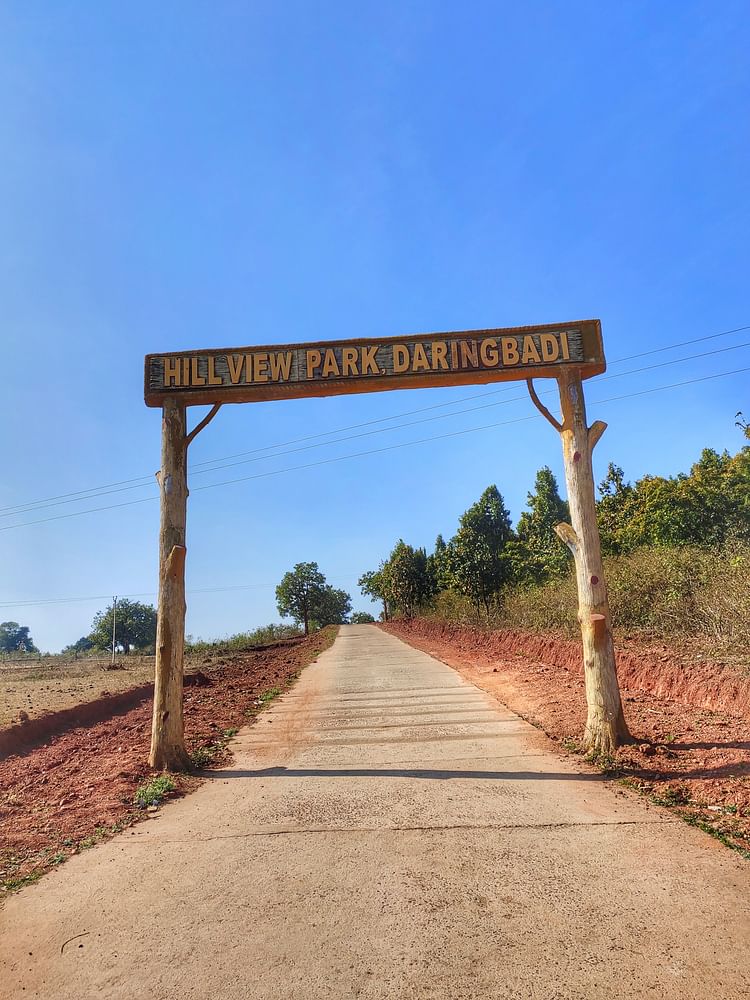 Lovely weather, clean roads, lined with trees, few vehicles and a gorgeous backdrop of mountains and valleys. That is the small town of Daringbadi. After briefly exploring the Southern part of the hamlet on foot, I went with the rest of my group to explore other places around our picnic spot.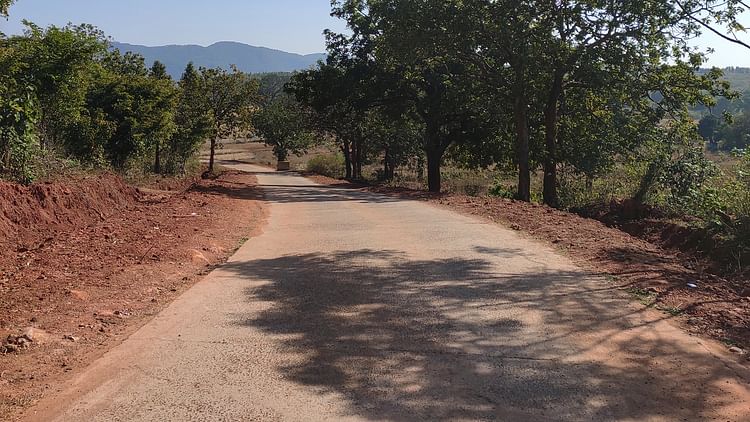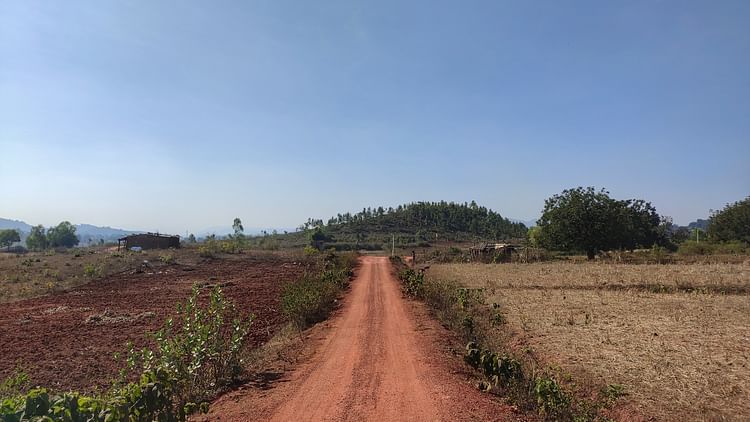 The Midubanda waterfalls charmed us with its serenity and the refreshing pool of water.
The coffee and pepper plantation was an experience of learning and entertainment.
After the sightseeing, it was time to join the main event on our picnic grounds, the Pine Forest of Daringbadi. It's a beautiful area that might remind someone of Darjeeling or Manali (minus the snowcapped Himalayas).
A brook nearby added to the charm of nature with its carefree rippling, amidst the serene psithurism.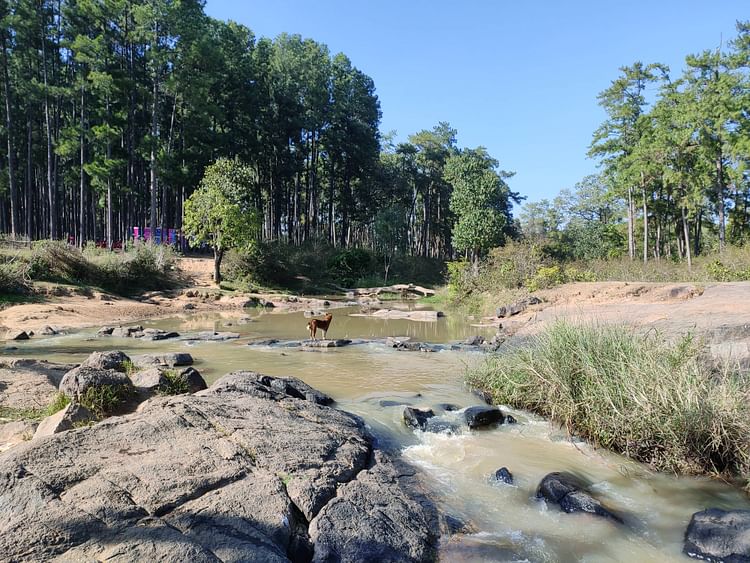 The picnic itself was enjoyable with socializing, games, dancing and lip-smacking food. I was very impressed with Daringbadi and enjoyed myself through the whole experience. As much as I wanted to end it on a high note, but it is necessary to acknowledge our negative footprint as well.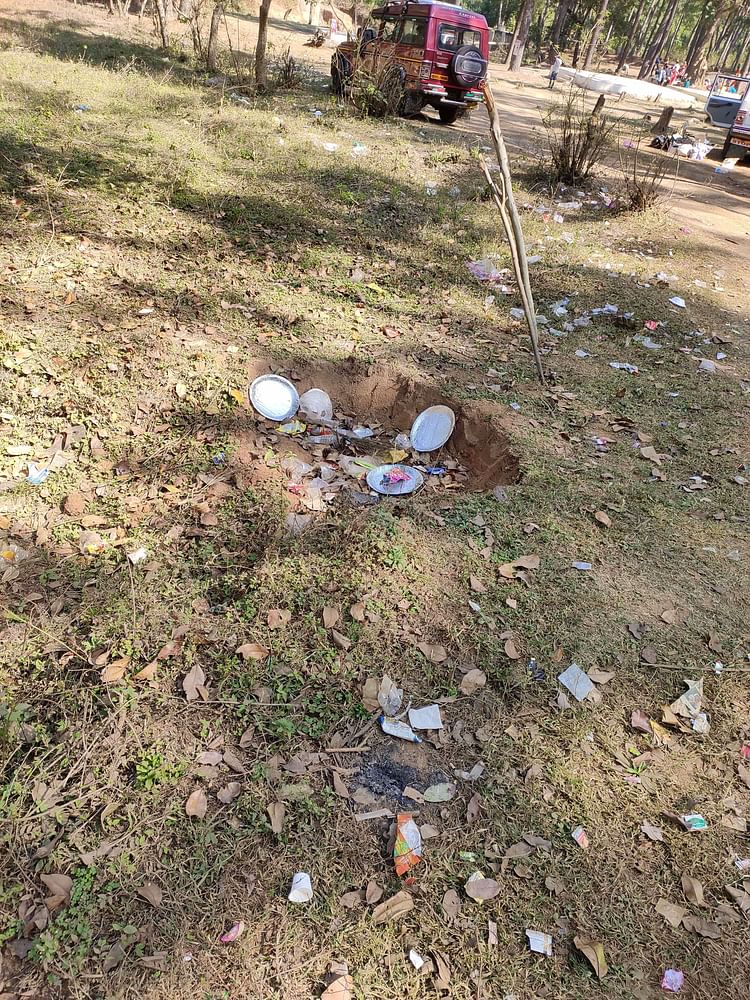 The sight of plastic plates and other wastes strewn around the beautiful place broke my heart. When I spoke to the organizers about this, they assured me that the local administration collects the waste regularly. To me, this is no excuse to recuse ourselves from basic responsibilities. We must recognize our part of the duty after enjoying the bounty of nature and keep the place in a condition that we expect to find it in.
Taking my leave from Daringbadi, I was refilled with energy and enthusiasm. I came back with the promise to return. On the journey back to Balangir, immortal lines by
Robert Frost
kept coming to me;
I shall be telling this with a sigh
Somewhere ages and ages hence:
Two roads diverged in a wood, and I,
I took the one less traveled by,
And that has made all the difference.