"There are days when he struggles to even get up from the bed, and then falls right back. On those days, we have no appetite. We sit there crying until there are no tears left, and we go to bed with an empty stomach!" – Hanumanthappa, father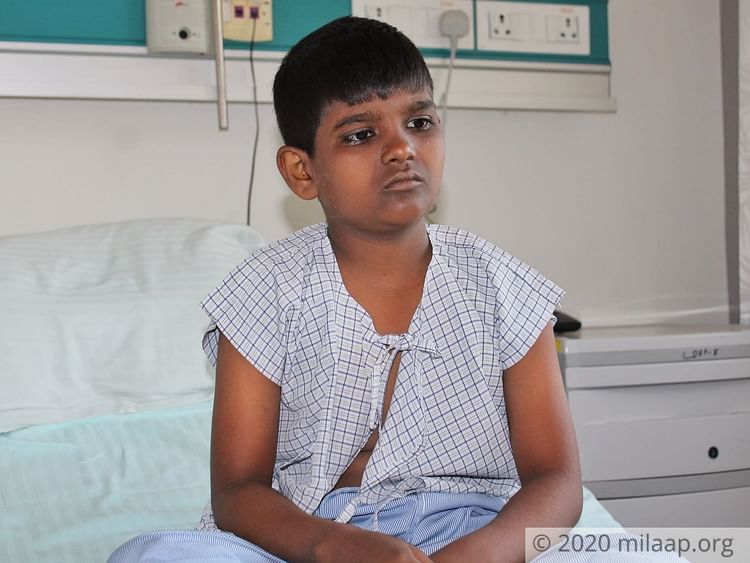 Rakesh had been fighting anemia for 9 years and nobody knew
Although Rakesh went to school like the other kids, he was very different from them for he led a life of restrictions.
He fell sick too often, and got too tired too quickly.
But these symptoms were all brushed aside by the doctors in his village. However, four years ago, he was diagnosed with a life-threatening sickness and life has never been the same for him and his family.
"When he was 9, we had gone to a big hospital for my nephew and by chance, we got Rakesh also tested… We never expected him to be diagnosed with a deadly disease!" - Hanumanthappa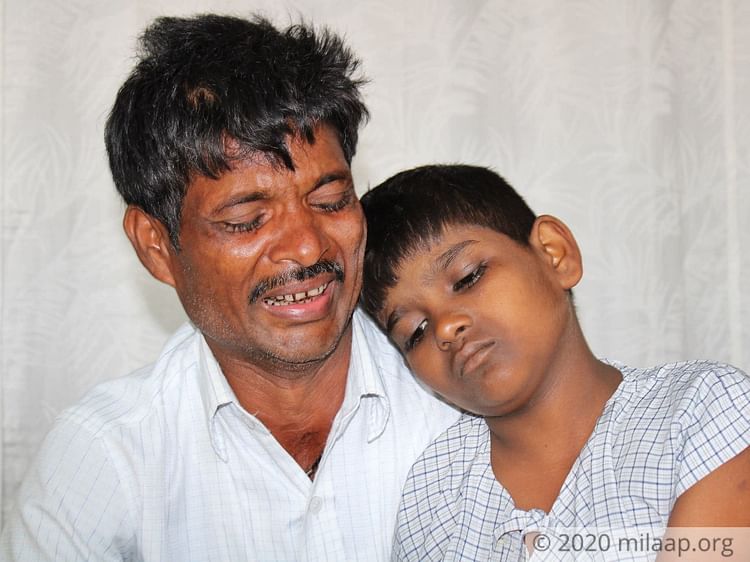 He can't stand, he can't walk, he can't eat… all he can do is sleep
He was diagnosed with Fanconi anemia – a condition that affects the bone marrow,
resulting in decreased production of blood. As a result, he needed blood transfusions to cope. Initially, it was two transfusions a year. But over time
his condition worsened and he now requires a blood transfusion every month.
"He aches to go to school, but most days, he can't even get up. Every month, as the time for transfusion nears, we see him suffer. He can't stand or sit on his own. He eats two spoons of food and he vomits. Some days, he doesn't wake up… he just keeps sleeping. We get scared then…" – Renuka, mother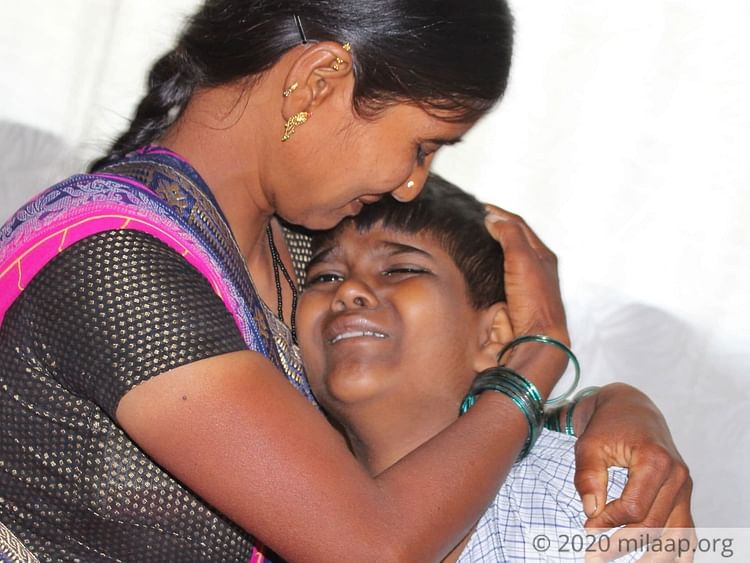 Taking into consideration the risks involved in transfusions year after year (eventually they will actually do more harm than good), the doctors have suggested a cure.
Only a bone marrow transplant can put an end to Rakesh's suffering now
. The treatment will cost them 20 lakh rupees, and his parents can't afford it.
"There have been months where we couldn't afford his transfusion. I'd go door to door asking for help to even buy fruits for him. We had to keep him safe until we had enough money for the transfusion. We would spend every minute till the transfusion fearing the worst… And now..." - Hanumanthappa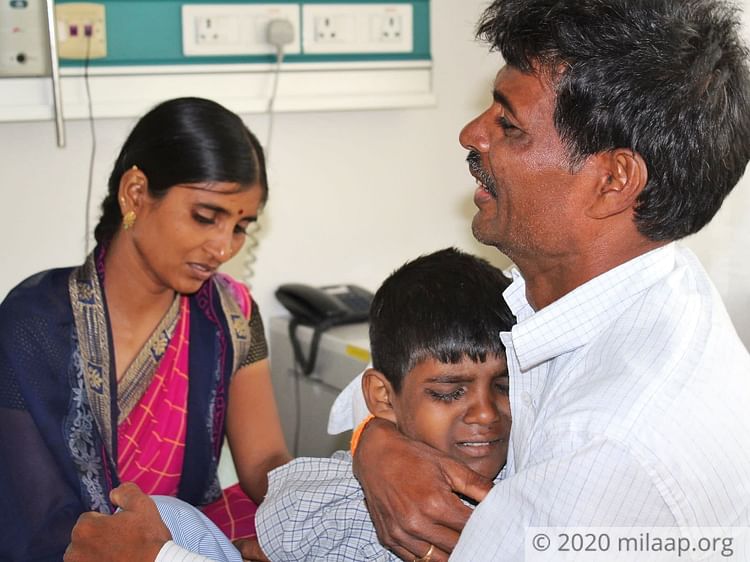 "I don't want the treatment, it's okay, I will stay at home. Please don't cry Appaji..."
Hanumanthappa and Renuka work as daily-wage labourers on farms. It fetches them Rs. 200 a day. But ever since his diagnosis, they have spent lakhs of rupees and are in debt from all over their village. Rakesh knows this, and tells his family he doesn't want the treatment anymore.
"My son wanted to be a police officer, but he's given up on his dreams now. He can barely walk. My elder daughter discontinued her education knowing we can't afford it. My wife runs back and forth between the farm and our house; and me, I owe money to every person I know. Our whole family is suffering and there's nothing more I can do… please help us save our son!" - Hanumanthappa
The parents are in dire need of your help to save their youngest son. Your generous contribution can put an end to his sufferings and help him lead a normal life.