As the world grapples with the pandemic, migrant laborers in India have had to face unprecedented challenges battling poor living conditions, overnight loss of livelihood, lack of social security, and limited medical coverage. Owing to these tribulations, migrant laborers and workers were forced to uproot themselves and their families and head back "home". We all have borne witness to the images of migrant laborers and their families including women and children walking impossible distances on foot, in adverse weather conditions with a hope to unite with their families in these times of tragedy.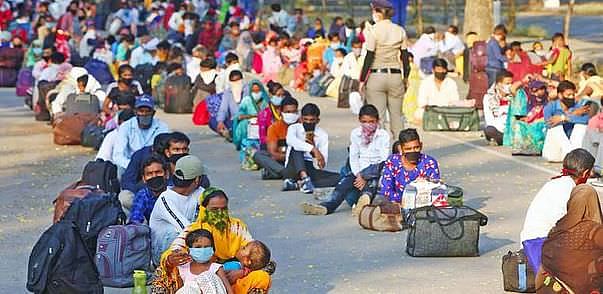 India is witnessing its largest-ever reverse migration from urban centers to semi-urban/rural areas. This migration has been marred with gruesome accidents faced by migrants on their way home. Incidents of laborers being run over by trains while they were resting close to train tracks in the middle of their arduous journey have been reported. Countless road fatalities have been brought to light and it is heart-wrenching to share that there have been deaths reported even on account of severe exhaustion after walking impossible distances.
These migrant workers have been pillars of hope for our nation and have toiled tirelessly to drive our great country forward but are facing tremendous uncertainties in these trying times. Families of deceased migrants are still trying to come to terms with their loss and are themselves fighting an ongoing battle for survival. Migrants who have been injured owing to accidents need medical assistance and sustenance as they may not be able to resume work.
Apart from this the primary concern for lakhs of migrant laborers who are still either waiting for their turn to be able to go back or have started trudging back with whatever means they could conjure is to reach home safely. While the stories and pictures of despair amongst our fellow countrymen is spine-chilling, we feel that collectively, WE can make a difference and do our bit to ensure dignity and self-reliance of those impacted the worst by this crisis.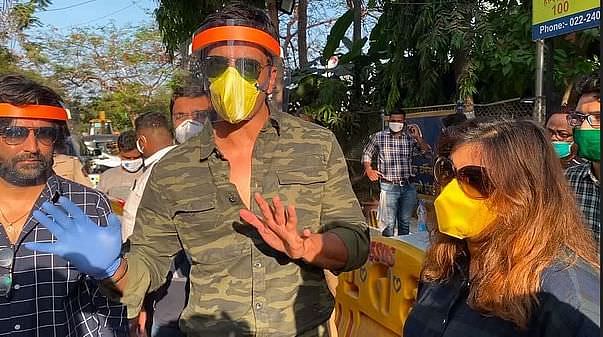 We are partnering with actor and film star Sonu Sood for ensuring that migrant laborers can be sent back home and united with their families in a safe manner.
Further, migrants who have faced accidents or whose kin have expired during this time of crisis can be financially empowered to ensure that they can get back to their feet, with dignity. Sonu has been passionately involved with the cause of migrants and has been hailed by the government as well as media for arranging hassle-free passage of migrant laborers to their respective homes in this time of acute crisis.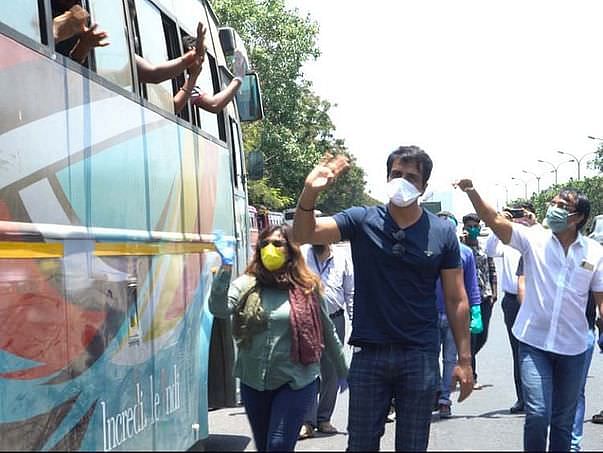 We request you to join us and help these migrants get back home and be self-reliant in the aftermath of the catastrophe.
This crowdfunding campaign has been created with the objective of sending migrants back home safely and also to create a financial safety net for those who have borne the worst brunt of this crisis owing to accidents.Please support us and donate wholeheartedly so we can maximize the impact of this campaign and help our fellow citizens cope with this calamity with their heads held high.

Charity No: 46-5582871
Note: Donations towards this fundraiser are not eligible for any tax deduction under 80G, 501(c), etc..