When the doctors first told me that Ali had Thalassemia, I was so scared but I was not ready to lose my son. I fought for 4 years, and in October 2019, I got him the bone marrow transplant that was supposed to save his life.
But it didn't work, and he's in more danger than ever now.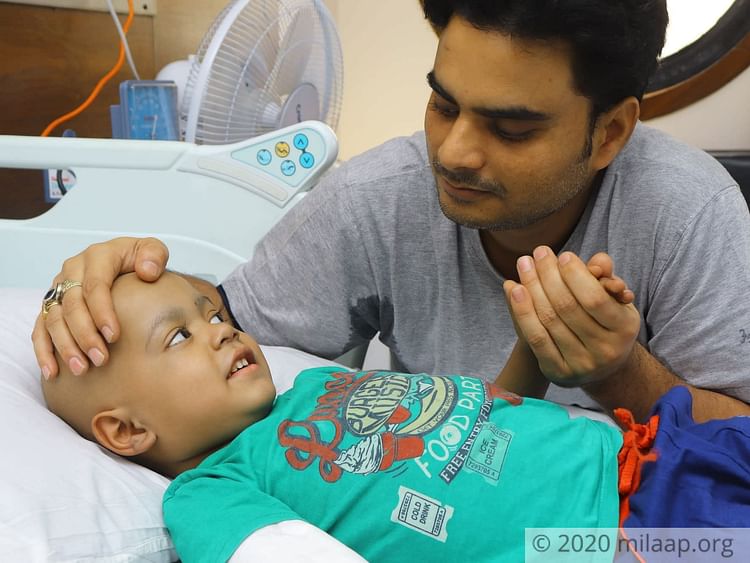 Md. Mabood Alam has been through hell and back over the past 4 years, trying to save his son's life.
Ali was just 6 months old
when he was
diagnosed with the disease
. He had been having a
recurring fever
, which had prompted Mabood to take him to the doctor and get some tests done. The results showed that he had
Thalassemia
,
and the doctor explained to Mabood that it was a rare blood disorder in which one's blood is unable to transport oxygen adequately around the body.
There are only
two ways to fight this disease
: one a treatment and one a cure. One could either regularly get
blood transfusions
, a temporary solution, or get a
bone marrow transplant
, which would fix the problem at the root.
"I'm just a daily wager. When the doctor told me how much the transplant would cost, I thought I would never be able to afford it. So I started getting blood transfusions for my boy."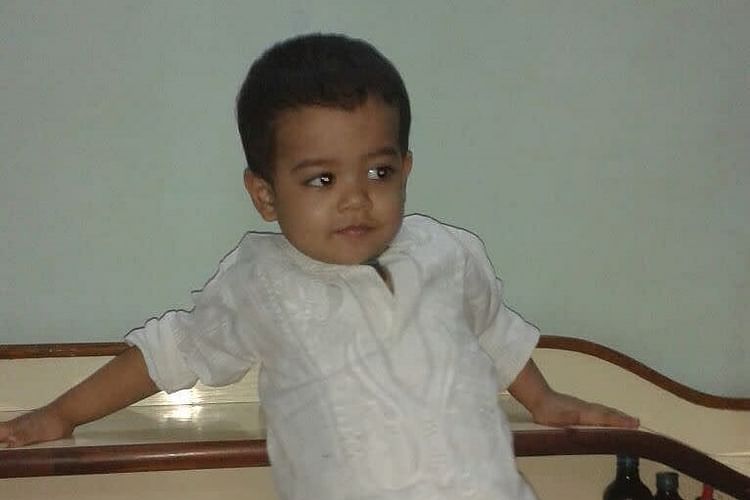 But Mabood could only barely support even that
. To keep being able to afford his son's monthly blood transfusions, Mabood has had to
borrow money
on more than one occasion. He
even tried to sell
off his share of a
plot of land belonging to his family
back in his village
but his family cut him off
. It wouldn't have fetched him much but it would've been helpful.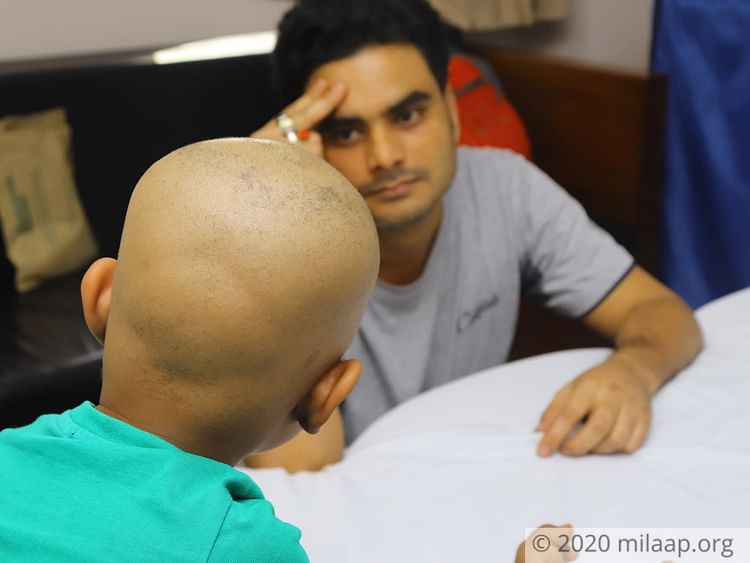 "They think I'm wasting my time and money. They don't understand why I want to bother trying to save my son's life. They told me that if he's dying, I should just let him die, and then try having another son, one who was healthy and wouldn't be a burden on the family. I begged, and begged, but my family shut me out. So I turned to Milaap. Through God's grace and the kindness of strangers, I was finally able to afford the BMT surgery. But it didn't go well, and my son is not just back at square one, he's in a worse position than ever before."
Ali needs another
Bone Marrow Transplant surgery done as soon as possible
. Blood transfusions are not a viable long-term solution, because
the longer one keeps getting blood transfusions, the more damaged the liver and kidneys get
.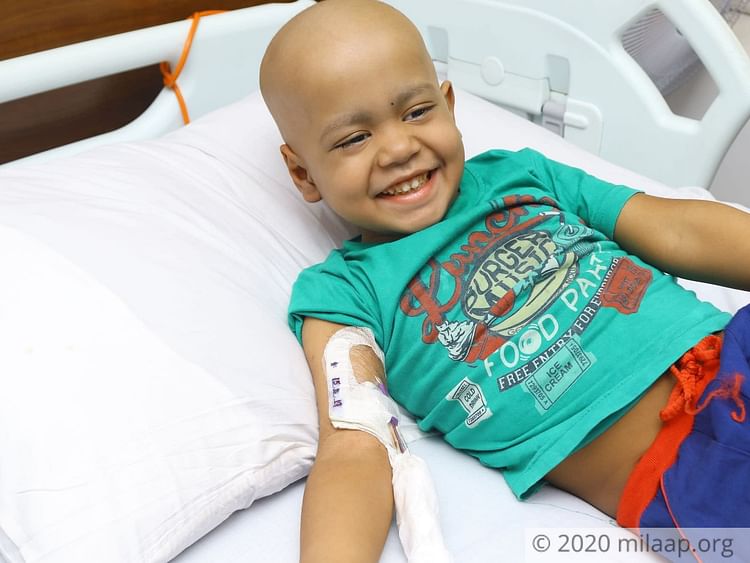 'Ali's smile is the only thing that gives me strength now...'
"I don't know whom to turn to. I've not told my wife how bad the situation is, because I'm scared she'll have a breakdown, she's already so stressed. I'm trying to stay strong for my family, but I don't have anyone to be strong for me. I just don't want to lose my son. I just… I wouldn't be able to take it. He's the sweetest boy you could ever meet. His bravery is the only thing that gives me strength! Look at him smile! The world will be a darker place if we lose him."
If he is able to get through these tough times,
Mabood wants to start fighting for other kids
(and their parents) in his town who have been diagnosed with life-threatening conditions. He
wants to start a support group, and let them know that they are not alone
, and help them however he can.
For now, it is Mabood who needs your support. Without help, he will not be able to save little Ali. Donate now, and let him know he's not alone
.