"Before this disease took a hold of her, she used to talk about all the things she wanted to do in her life. We aren't well off, but the huge smile on her face whenever she said she wanted to become an architect one day, would warm my heart. She was a top student and always had good grades. So, I had no doubt she would do great things. But now, she's struggling to even sit up on her own without crying in pain. She's a shell of the bright child she used to be."


- Chaya, mother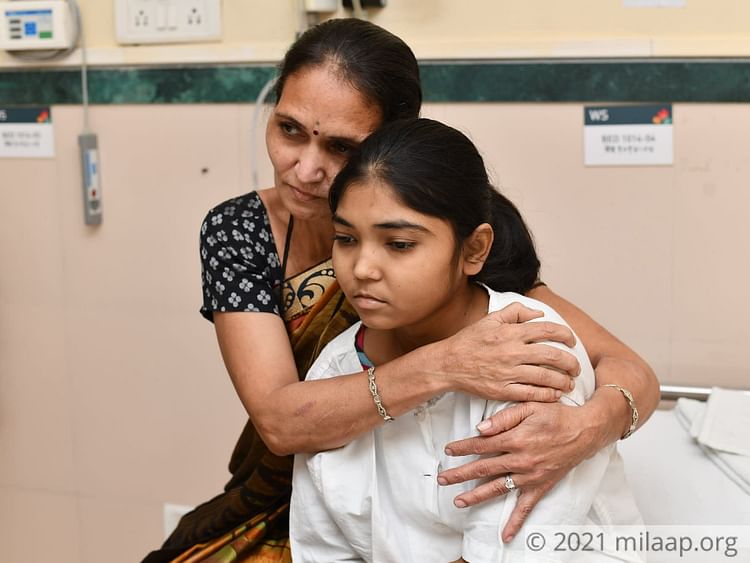 Both her kidneys have given out and her life is at risk
A little over a year ago, only days after graduating from 12th grade, Sakshi Surve
developed a hacking cough
. Even regular medication didn't have any effect on her.
Her cough persisted for days
and her brother took her to a doctor to get it checked out.
"The doctor suspected that something else entirely was the cause of her coughing and told us to get several tests done. The reports said that her creatinine levels had increased way beyond what is considered normal. We were asked to take her to a hospital to undergo an emergency dialysis. They told us then that my sister's kidneys have stopped functioning and her condition is potentially life-threatening." - Anup, Sakshi's older brother
There hasn't been much improvement with her current treatment
The kidneys filter wastes and excess fluid in the blood, which are then excreted through the urine.
In Sakshi's case,
her kidneys aren't functioning
like they are supposed to and she has been
having trouble passing urine
. Since she was diagnosed with
kidney disease
, she has undergone
regular dialysis to stabilize her condition
. But now, the 20-year-old's only option is
a kidney transplant
and she needs it at the earliest.
"She has some tolerable days, but other days are very hard for her. She has fluid accumulating in her stomach, and it causes her unbearable pain. It's an endless cycle with dialysis draining the excess fluid, only for it to start accumulating again. She feels really dizzy and is unable to even get a proper night's sleep. Her life has turned into a terrible nightmare, and some nights I can even hear her cry out of fear and frustration." - Chaya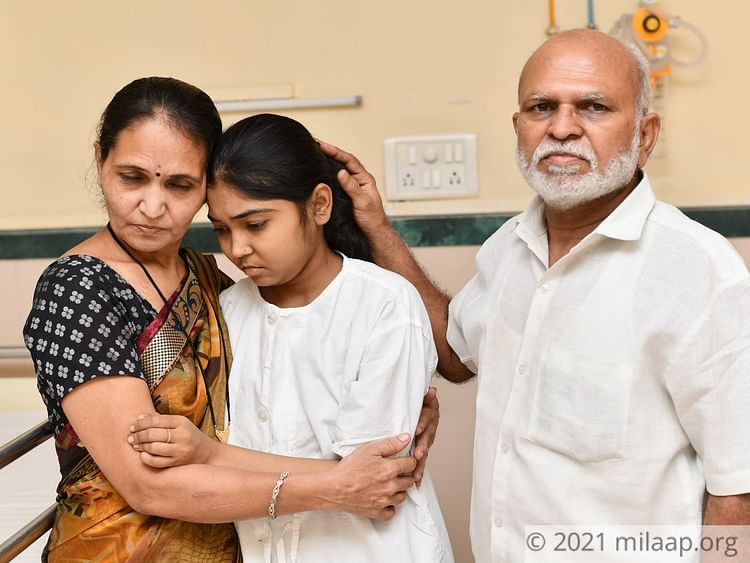 A kidney transplant is the only way she can recover
With her diagnosis, Sakshi's life came to an abrupt pause.
A kidney transplant is her only shot at going about life normally.
The family has been lucky enough to have unyielding support from their relatives, friends and neighbors, but at INR 12 lakh, the procedure is way beyond her family's means. They hail from a small district in Maharashtra, and her parents, Himmatrao and Chaya are elderly. So, the responsibility of being the family's breadwinner is on her brother, Anup.
"I used to work as a mechanic at a garage, but I lost my job during the lockdown. Since then I have been working as a flower vendor at a local temple. But with the little I earn right now, I can barely make ends meet. My father is also in poor health after undergoing a bypass surgery earlier this year. We have to look after him too. I feel so helpless, unable to do anything for Sakshi." - Anup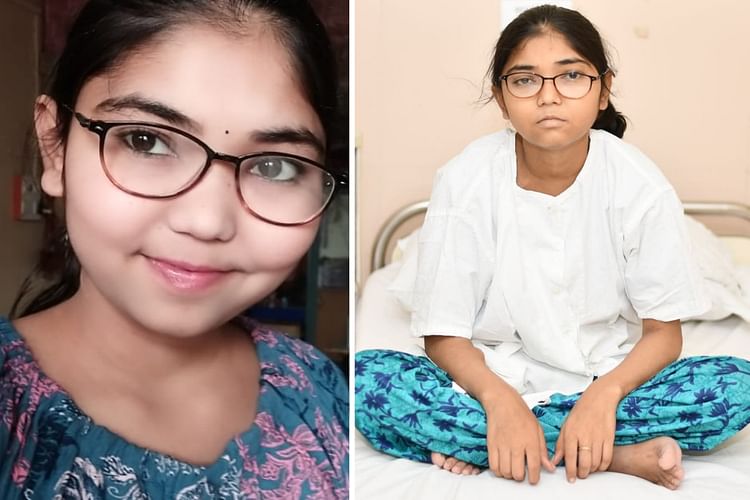 Sakshi yearns to stand on her feet again without the pain hindering her movement. She wants to pursue her career and travel around to visit new places. Only you can make that happen for her with your contributions. By helping her get a kidney transplant, you can help her achieve her dreams.