"He's so small, and can't even express what he is feeling. He loved studying and did so well at school. Now when he holds his favourite book in his hands, he cries to me saying 'Mama, I want to read it but I can't see'. He doesn't know why he can't see, and I don't know what to tell him."


- Smeeta, mother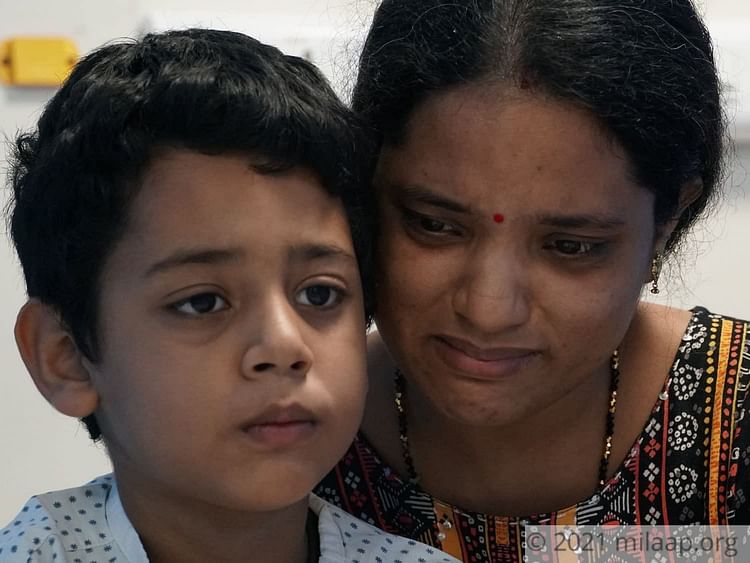 Assuming he would only need glasses, his parents didn't expect to learn of his rare brain condition
In January of this year, 6-year-old Priyan Ratha had sat down to study, when his mother noticed him holding his book up to his face. When she asked him why he'd brought his book up so close to his eyes,
he told her that he couldn't see the words properly
. While his mother felt panicked for a moment, she thought an eye doctor would be able to treat him.
"We got about 9 to 10 tests done upon the doctor's advice, and all the reports came back normal. Yet he still had blurry vision, and we couldn't figure out the cause of it. We were then asked to get an MRI done, and the scan showed some white buildup in his brain. A neurologist we were referred to told us that our son had a genetic disorder, where his brain was losing function and his only hope at survival is a bone marrow transplant…" - Manav, father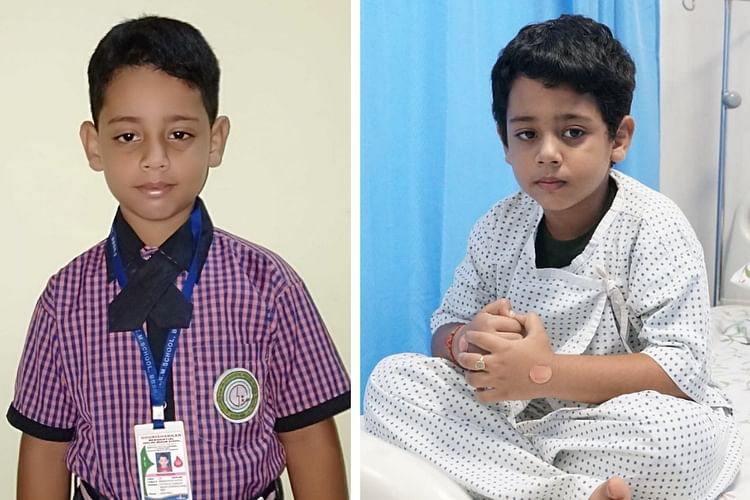 A rare condition is weakening the nerve cells in his brain
Little Priyan was diagnosed with
Adrenoleukodystrophy (ALD)
,
a rapidly progressing neurodegenerative condition
. It is
hereditary
and is causing the
buildup of a very long chain of fatty acids (VLCFAs) in his brain
and
destroying the protective layer around the nerve cells in his brain, called the myelin sheath
, which is responsible for brain function.
ALD commonly affects male children between the age of 4 and 10
, and without immediate medical intervention,
it can lead to permanent disability and death
. There is
no cure for ALD, but a bone marrow transplant can stop its progression
. Priyan needs to undergo a bone marrow transplant at the earliest, or his life will be at risk.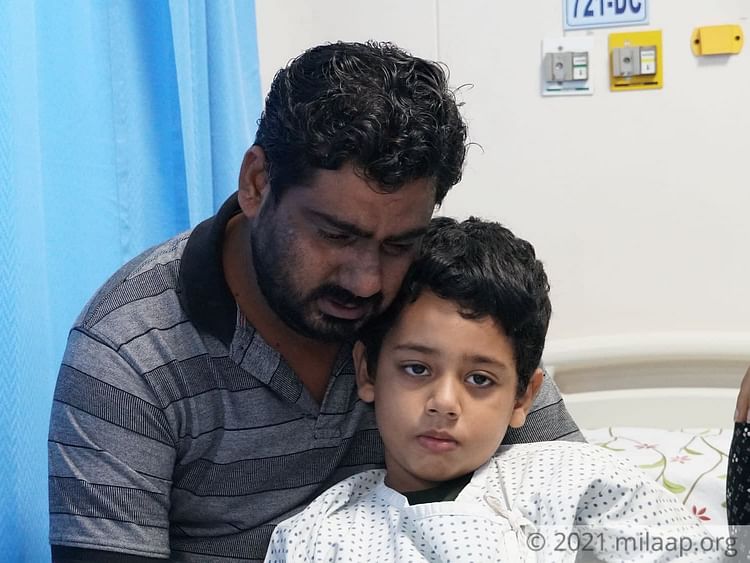 His parents don't have the means to afford his life-saving surgery
Priyan is their only child
and these parents have moved heaven and earth in an effort to get their son treated. But after they were told that his only option at survival is an expensive procedure, they have been left devastated.
Priyan's bone marrow transplant will cost INR 35 lakh
, which is beyond what his parents can afford.
The little boy has lost almost 70 percent of his eyesight now
. The more his treatment is delayed, the more his parents are likely to lose their child to ALD.
"We have spent over 1 lakh rupees from our pockets - everything we had ever saved up in the hopes of giving our son a good future. But it is all gone now. We have no one to turn to for help either. I am a small employee in a private company, but because of COVID-19, I have been earning only a part of my salary and that has barely got us by, this past year. I can never afford my son's treatment like this. With no medicines to stabilize his condition, his health is deteriorating with each passing day…. I am at my wit's end. I don't know what to do..." - Manav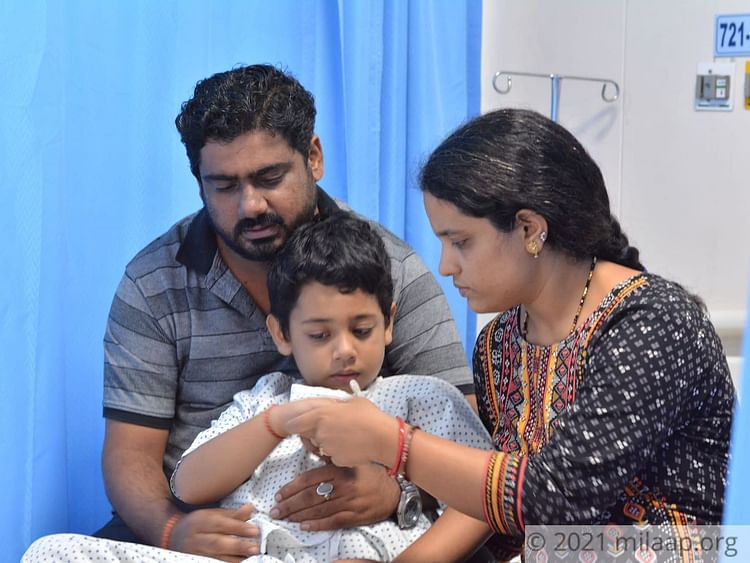 Smeeta and Manav need your help to save their son. Your contribution can help Priyan undergo a bone marrow transplant and lead a normal life. He yearns to be able to read his books and study again. You can make that happen.