"My heart just sank when they told me that Naksh has been diagnosed with cancer. A disease that leaves even the strongest people devastated, now haunts my little boy and I am terrified of losing him. He is just a one year old baby." - Keerti
Nakshatra suffers from Infantile Acute Lymphoblastic Leukemia, a type of
high-risk blood cancer
that needs aggressive treatment without which this little boy cannot make it.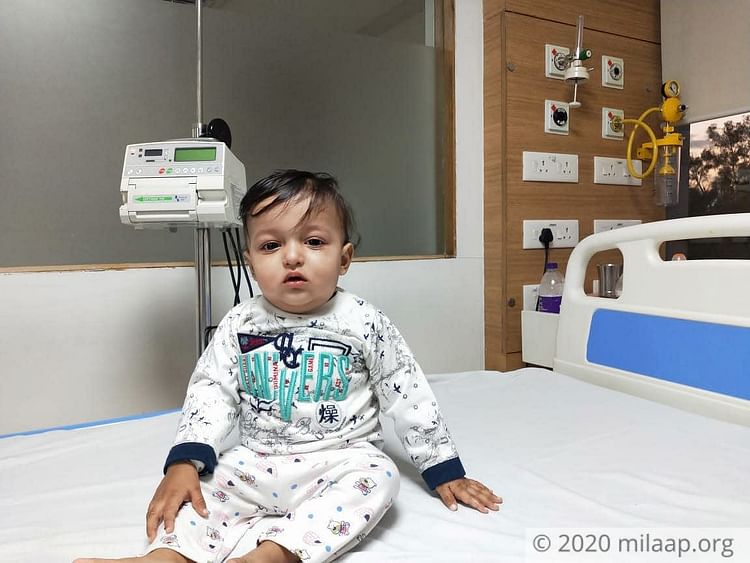 Nakshatra was tested positive for COVID
Just within a week after celebrating Nakshatra's first birthday, Keeti noticed that the little boy was not keeping well, he suffered from high fever which refused to go and soon, Nakshatra was tested positive for COVID.
"I just didn't understand how was that possible. He is a small baby and always remained indoor. Neither my husband or I were tested positive. For 14 days we were very cautious about everything around our child and felt relieved when he was tested negative but his health, it just detiorated instead. His blood levels were down and his body started swelling up. But we never thought it would be cancer. He barely escaped from COVID and now cancer?"- Keerti, mother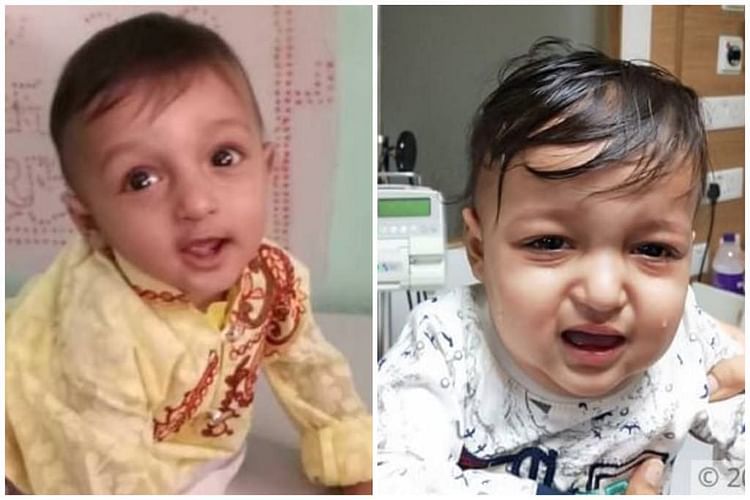 With no job and no income, they struggle to save him
Abhilash lost his job during the pandemic while Keerti took a break during her pregnancy and
both of them have been struggling to find work since the last couple of months.
"I had to do something to afford the monthly expenses so I started working at a shop. It was not much but it was better than having nothing. But now, it is not even enough to afford my son's medicines. I begged and borrowed from everyone I knew to start his treatment, he even completed his first cycle of chemo but I am unable to continue any further and I don't know what to do." - Abhilash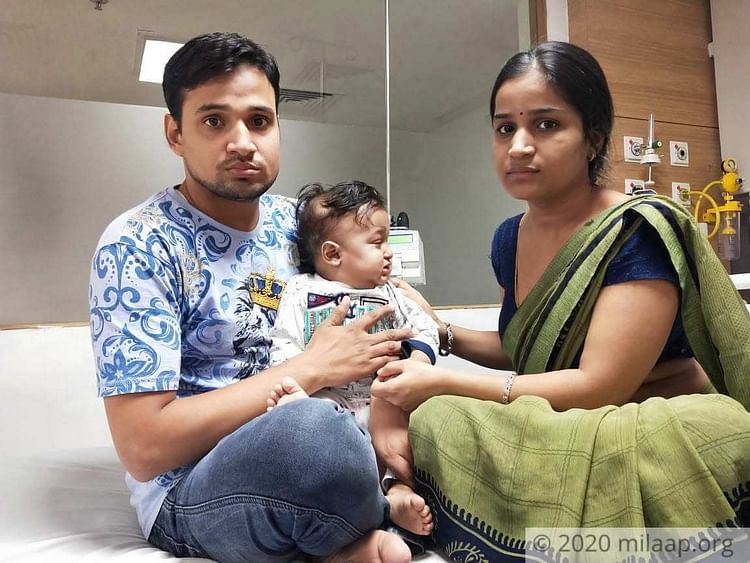 You are their only hope
"When we got to know that we were going to be parents, our happiness knew no bounds. Abhilash and I promised each other that no matter what, we will always give the best we can to our child. Right from the moment he was born, he became our world and now he struggles to survive and we are failing to keep our promise, we are failing to save him."- Keerti
Nakshatra needs chemotherapy and supportive medical care to beat his cancer which will cost these parents around 12 Lakh rupees. But there is absolutely no means that they can afford the treatment without help, your help.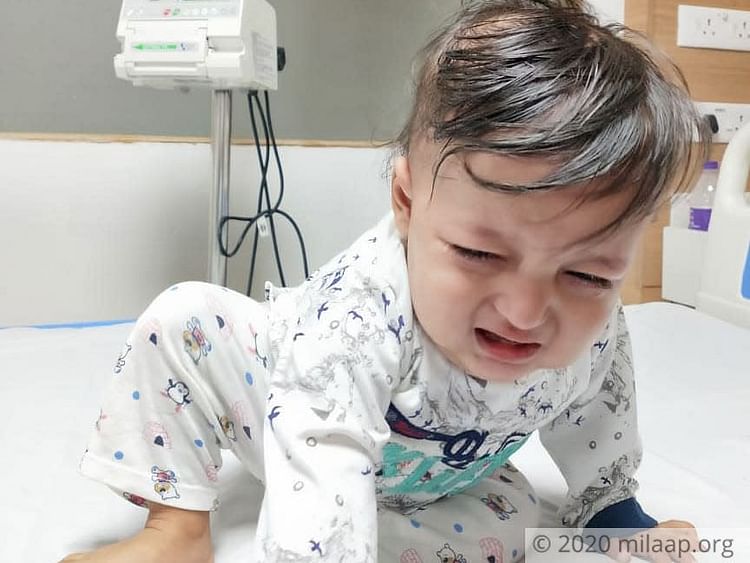 Your contributions can help this little child and give him a chance at living a normal life. Only you can save him. Click here to contribute.