Manikandan breaks into tears every time he visits the NICU. With tubes attached to all over her little body, his newborn daughter lies in the incubator. Only 7-days-old and she is already fighting a battle between life and death.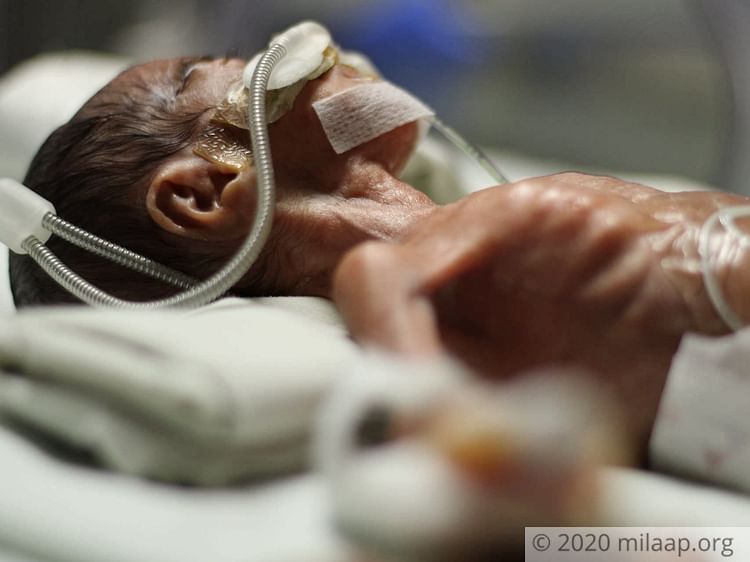 "I cannot see her like this. My child weighed only half a kilo when she was born…. nothing but skin and bones. She was supposed to stay safe in her mother's womb for the next three months. But due to complications… she had to come out soon. And now she is on the ventilator, " –Manikandan.
Manikandan and his wife Anitha were eagerly waiting to welcome their newborn child. Last week, when Anitha went unconscious at home, they had to rush her to the nearest hospital. He was devastated when the doctors shared the news of her increasing blood pressure. They suggested an immediate C-section and warned of a possible loss of life if they waited longer.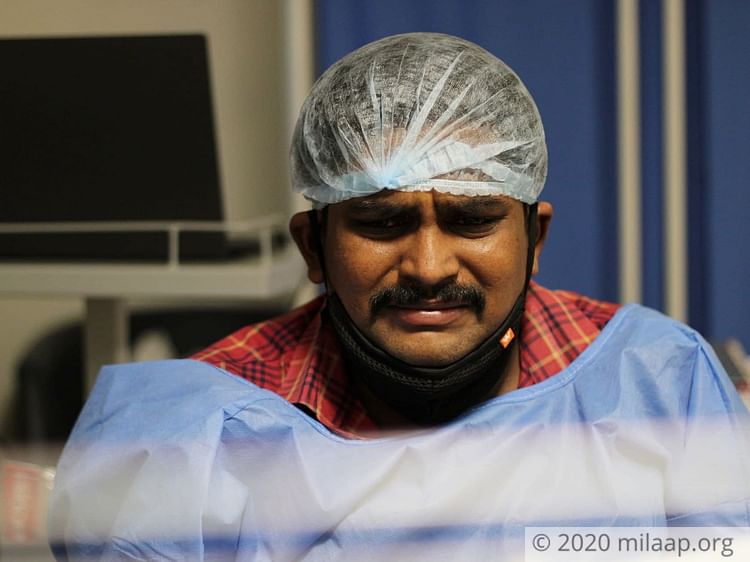 I would have lost my wife if we waited longer
"I had no options. My wife and child would have died if we didn't operate immediately. I was relieved when the delivery was successful but little did I know that my daughter will be struggling to live," - Manikandan.
Anitha is under observation and she cannot walk since her stitches are still fresh. She hasn't seen her baby yet and Manikandan finds it hard to console his grieving wife. But the bigger struggle for him is to find funds to continue his child's treatment.
The baby's organs are underdeveloped and she is in a critical condition. Only steady treatment and intensive care for the next few months can help her survive.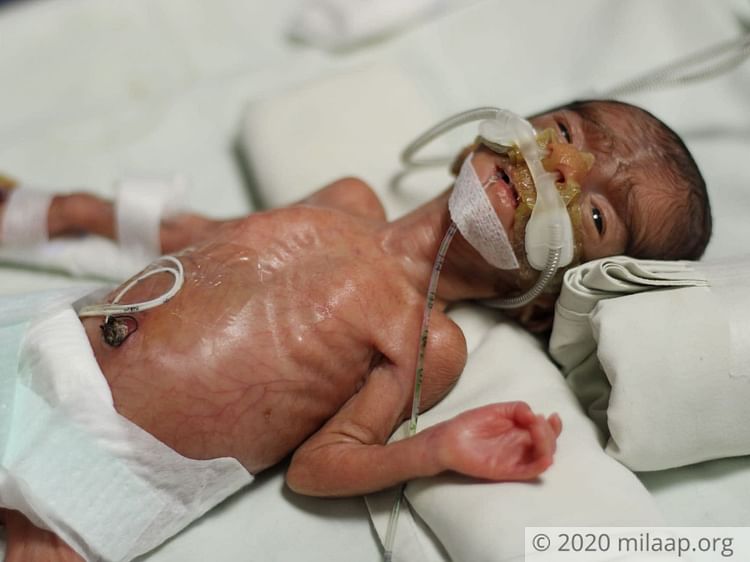 Manikandan doesn't have a job, he doesn't know how he can save his daughter
"The lockdown has been hard on us. I used to be a driver but I lost my job four months ago. I cannot go out and find new jobs now as there is no one else to take care of my wife and daughter. From buying them timely medicines and food to running to pay the medical bills at the counter, I have to look after everything…can't leave them alone, they need me" - Father,
With all the savings been exhausted, he is trying every possible way to pay off the medical bills. He needs 10 lakhs in the next 30 days to sustain the treatment. If the treatment is stopped, he will lose his newborn forever.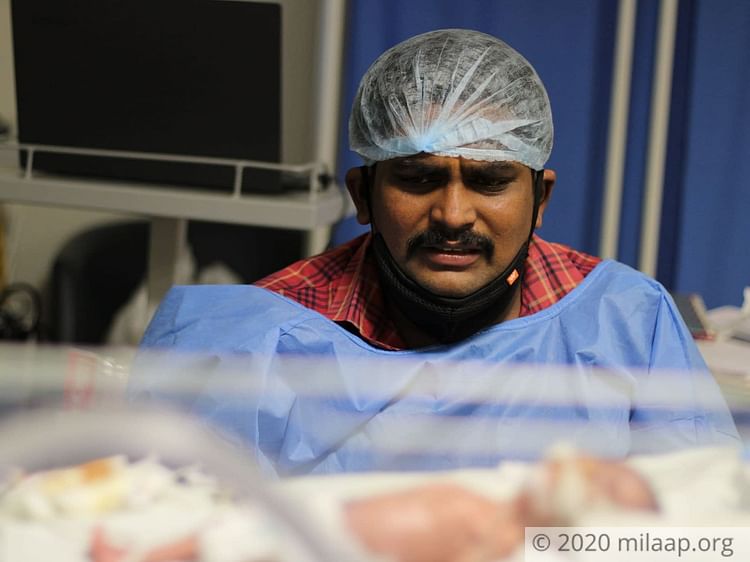 "I feel like God has closed all doors. No one is willing to lend such a huge some in the time of a COVID crisis. I don't want to live with the fact that because of my inability to pay, my child lost her life. Please help me save my daughter" - Father