When Lakhan and Mounika got to know that they were going to be parents, instead of being overjoyed, they were terrified. Mounika had miscarriages twice before and they lost the babies before even completing the first trimester of pregnancy. The fear of the past repeating haunted them. But they never thought they would be fighting a battle even after bringing the child into the world.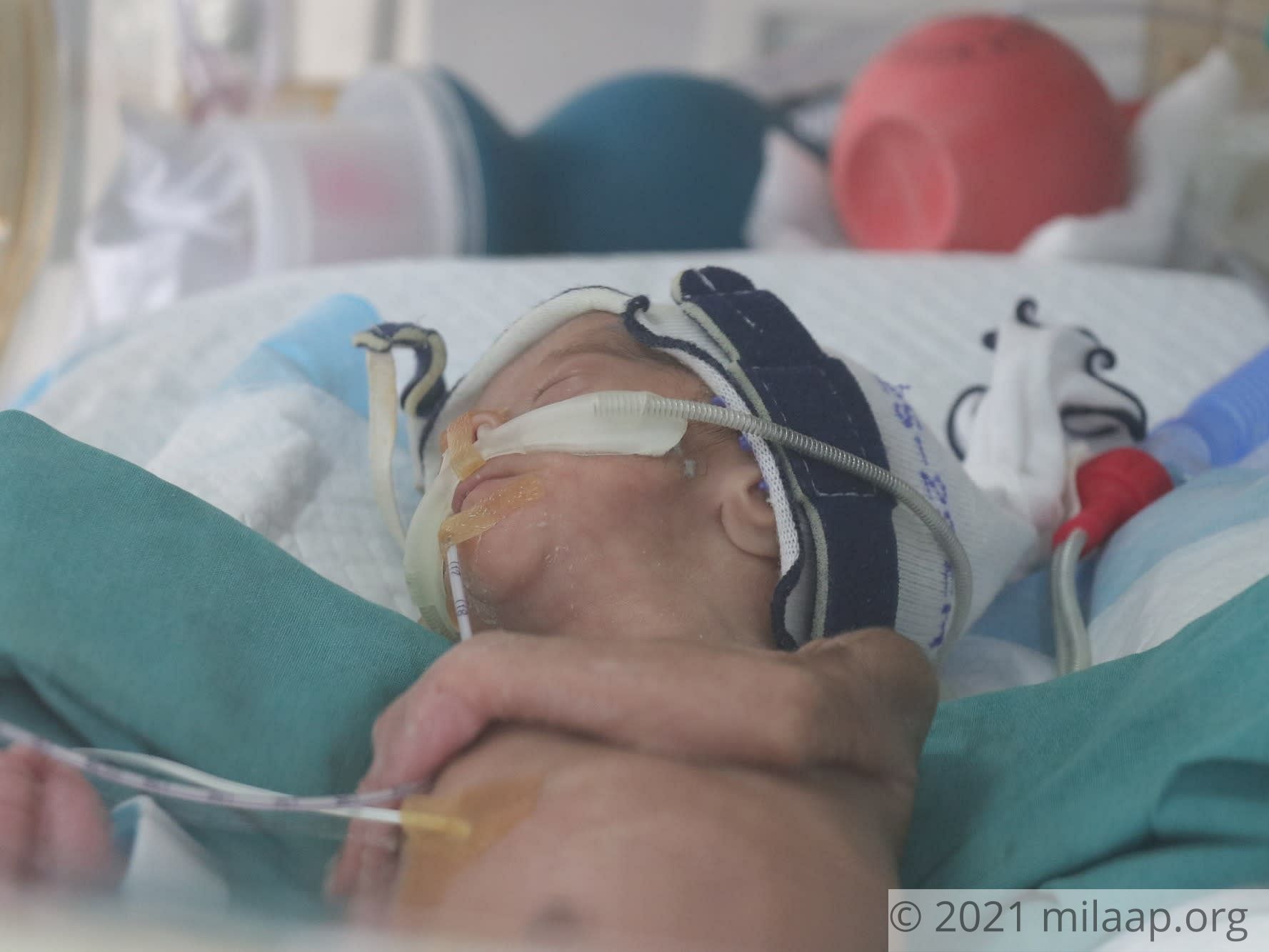 I never thought God would test me again like this
"I was afraid to be happy. What if it happens again this time? But the hope of becoming a mother gave me the strength to fight. When the 3rd month passed I finally got the courage and when I got to know I was having twins, I felt like God was giving back my babies to me but I never thought he would test me like this again."- Mounika

The twins were prematurely born in the 7th month of pregnancy and ever since then, they are suffering from extremely low birth weight, severe respiratory distress syndrome and multiple organ complications.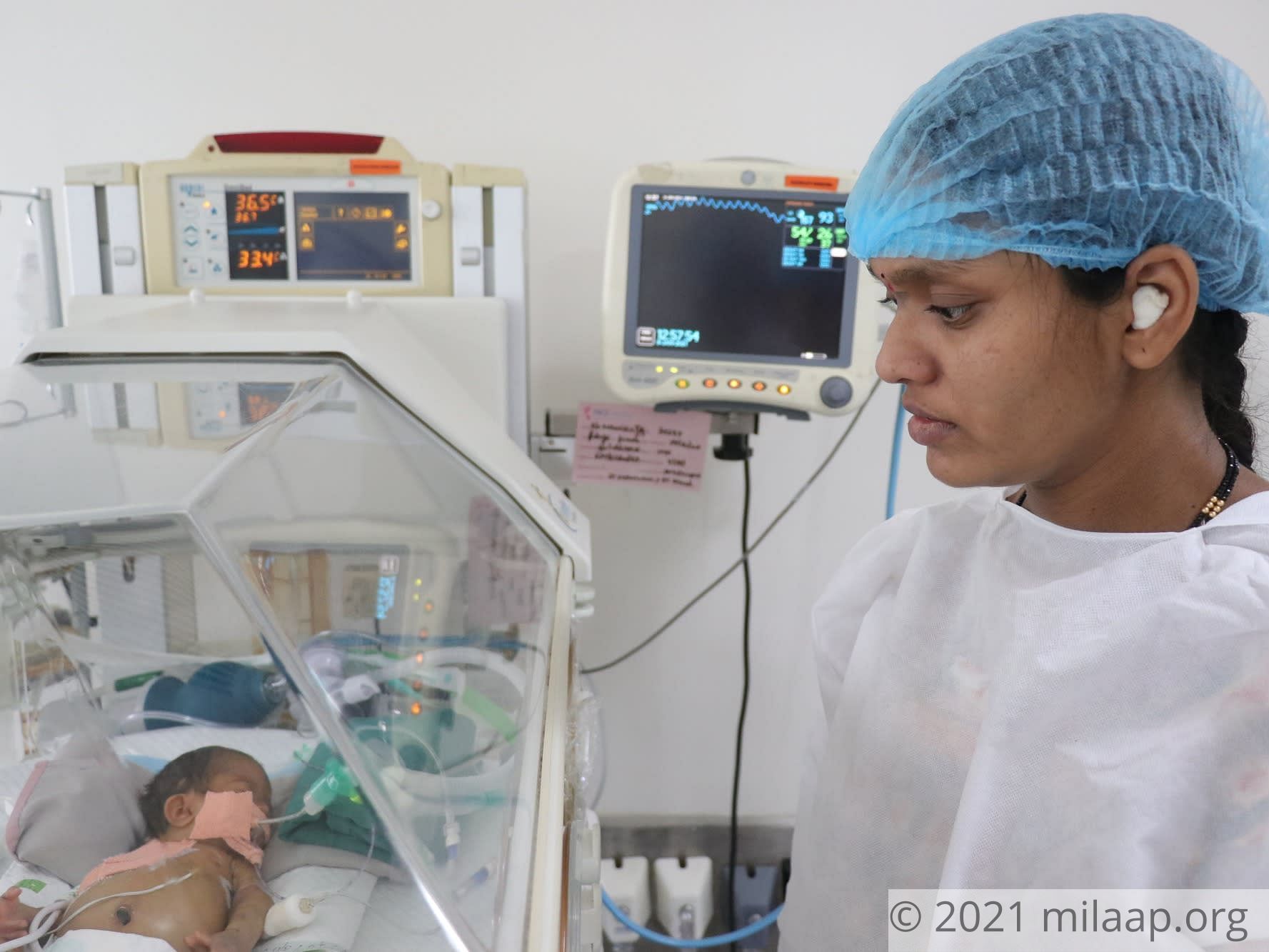 Our little girls are struggling, gasping for their every breath
"When my wife woke up after the delivery, she was looking for our children and she looked at me for an answer but I did not have the heart to tell her what I saw. I couldn't tell her that our babies, our little girls were struggling in the NICU to survive, gasping for their every breath. When she saw them for the first time, she just kept crying endlessly. " - Lakhan
They need NICU to survive but the father cannot afford it
One of the girls is recovering very well however the other is still in a critical condition. But both of them need to continue the treatment before these parents can take them home. A newborn baby usually weighs around 3 kgs but neither of the babies weigh even half of it. But the poor father is unable to afford the treatment anymore.


"I work at a jewellery store hardly making 10,000 rupees in a month. What I earn is not even enough to afford the medicines and injections to save my child let alone the entire cost. I made it this far only with borrowed money and loan that I took from other people but I have no source left now. I don't have any means to save my children. The treatment will cost us in lakhs, something I can never arrange. I am losing hope now. I am failing to save them."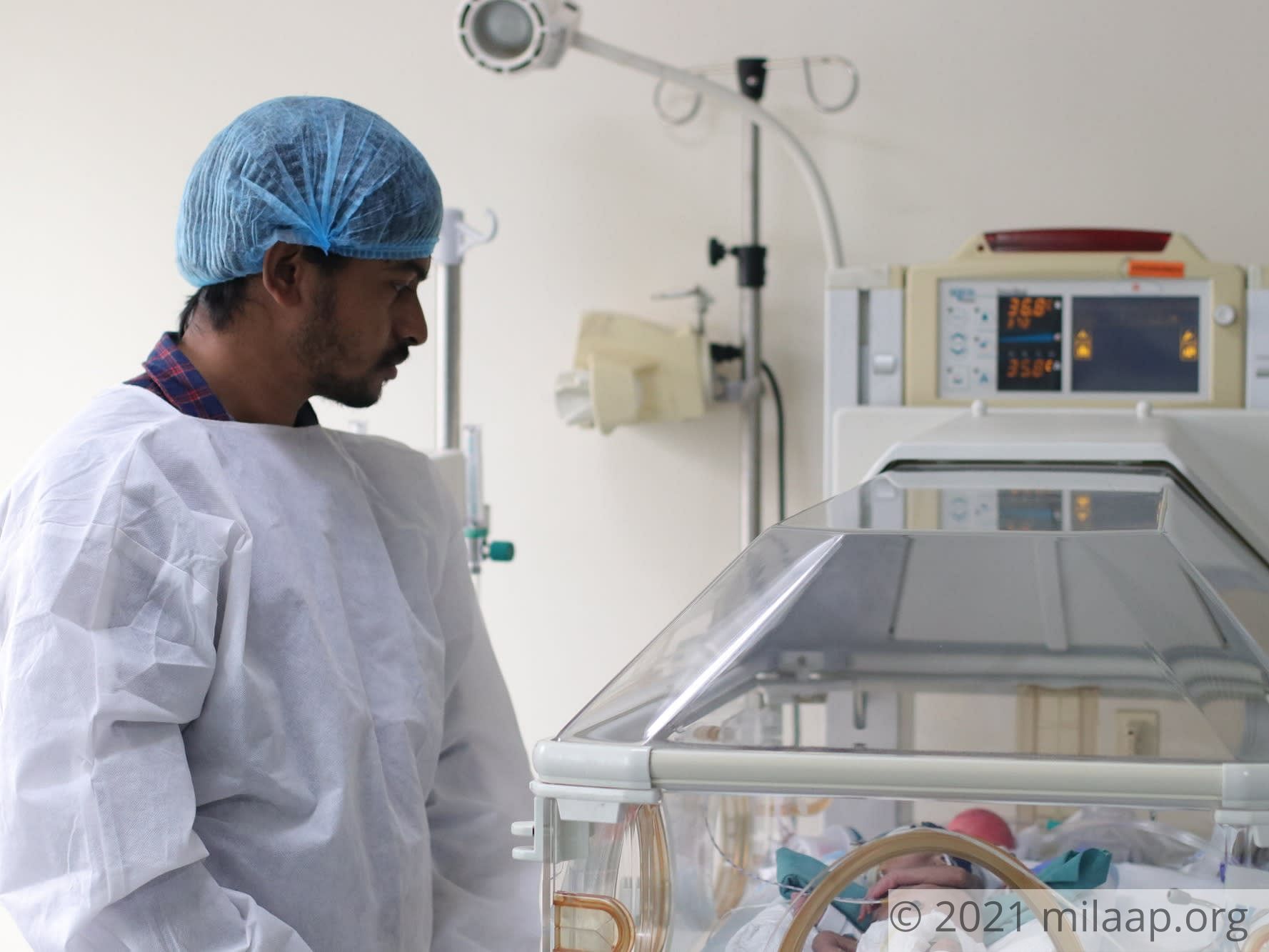 You are their only hope. The treatment will cost them 15 lakh rupees. Your generous contribution can help these parents save their twin babies. Click here to contribute.