Tinku sat on the floor with his arms wrapped around his head, his body frozen. He couldn't stop crying. On the other hand, Nafisa fell completely silent, watching her son from outside the hospital room, tears running down her cheeks.
Their 4-year-old son Ziynur was diagnosed with severe cancer.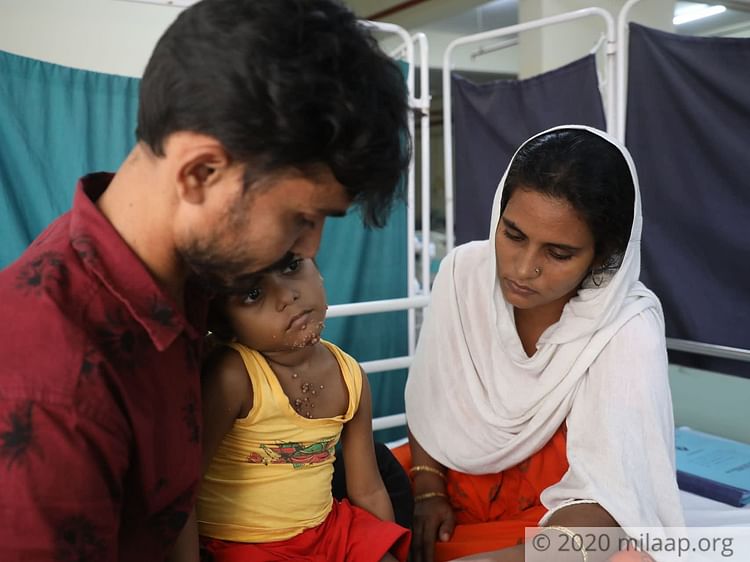 He is going through so much pain and it is unbearable to watch
"I accept that he wasn't born as a healthy child, he used to fall sick very often and at 11 months of age, he underwent a major heart surgery but after that everything became so normal. Other than the usual fever and cold he never fell sick again. Our house was filled with the laughter of our children but now, he suffers from a disease that threatens to kill him. He is going through so much pain and it is unbearable to watch." - Tinku, father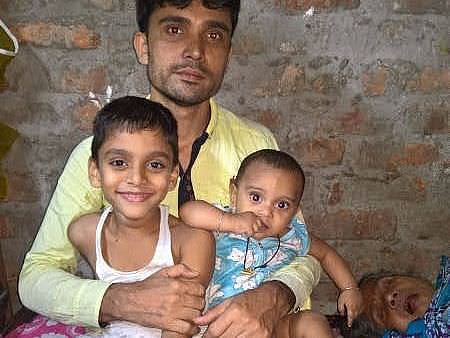 The boils would burst open and bleed leaving my child in pain
Around 8 months ago, Ziynur fell sick and was treated for pneumonia. Even though his ailment was gone, he looked extremely pale and had no strength in his body, not enough to even get up from his bed in the morning. His blood levels were dangerously low and he got blood transfusions to recover but there was still an underlying condition.


"It was just one or two boils and little rashes on his body in the beginning but then it started spreading all over his face and hand. It was so terrifying as the boils would burst open and bleed. The bleeding just wouldn't stop that easily. For months we went from one hospital to another but no one could give us a proper explanation and my child kept suffering like that." - Nafisa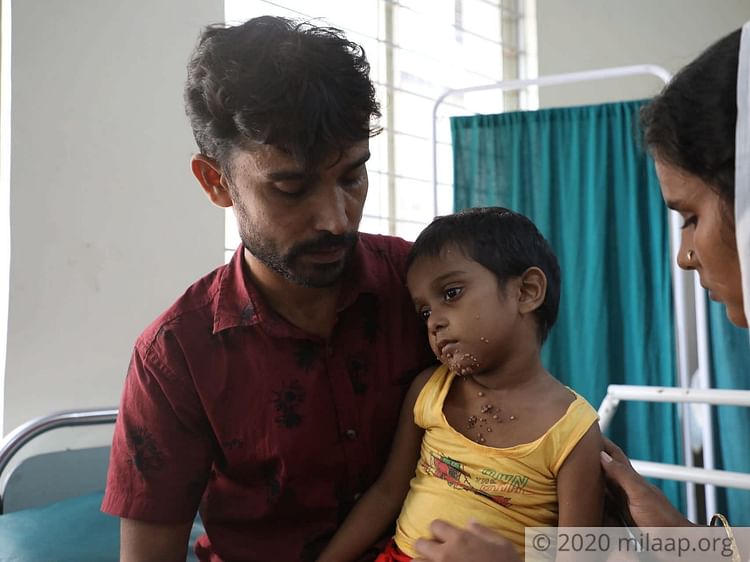 A cure that can save him but we can never afford
It was only in the first week of October that the parents got to know about his disease. Ziynur suffers from Acute Lymphoblastic Leukemia, a severe blood cancer. Only chemotherapy can save this little child.


"Though broken and scared, we were at least relieved that there was a cure to make all his sufferings stop, but the cure, it is something we can never afford. I am just a daily-wage labourer and I barely earn enough to manage the monthly expenses, that too only if I find work. This treatment will cost us in lakhs! Without the treatment, I will lose my child." - Tinku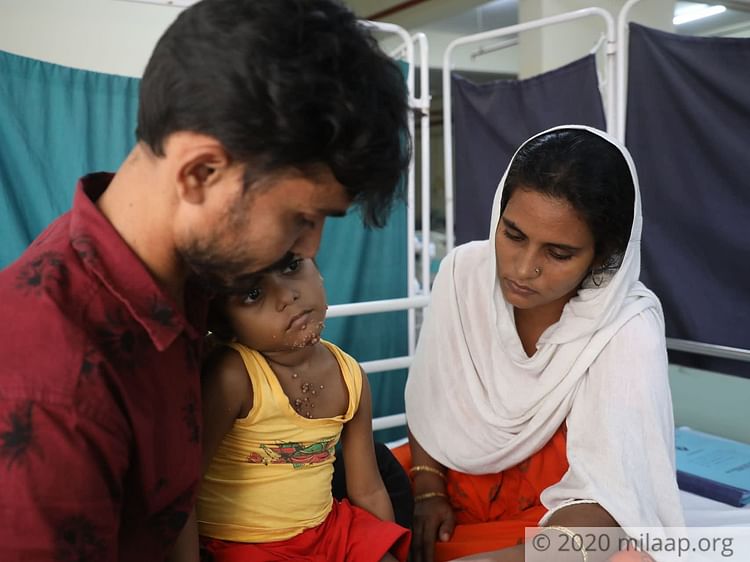 "There is no one else in the family to support us. My father passed away long back and my mother is old and sick. It was my father-in-law who at this age went door to door and begged the neighbours to help our child. But then too all we could gather was a few thousand rupees. How am I gonna save my child like this? I need your help!"
Only you can help them save their son. Your contribution can help Ziynur get life-saving chemotherapy. Your help can give him a second chance at life and a cancer-free childhood. Click here to save this little child.