"I have never seen him this weak, he can barely open his eyes and move. This brain disease is sucking the life out of him and we are unable to do anything but watch helplessly." -Satyaveni, mother
10-year-old Surya suffers from brainstem encephalopathy, an infectious neurological disorder that can only be cured with prolonged PICU care. But his poor parents are struggling to keep up with the expense.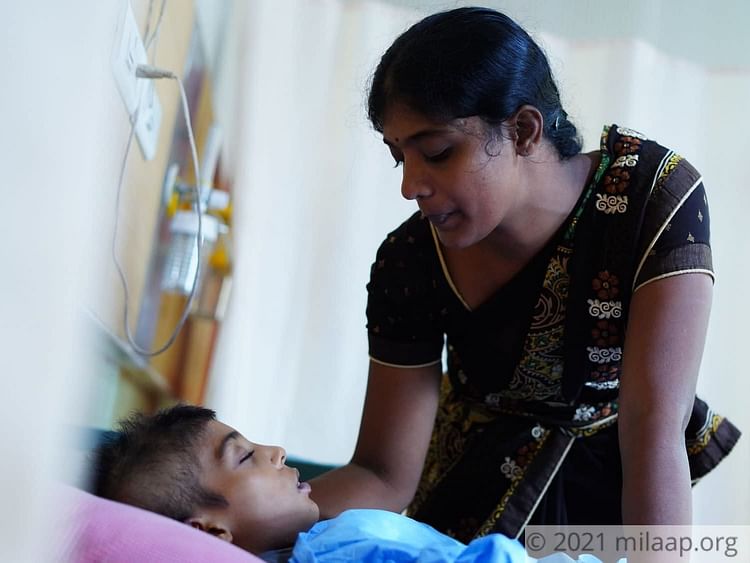 We never thought we would have to see him suffer like this again
3 years back, Surya had severe vomiting and had high fever which refused to go away despite taking numerous medications. On further investigation in a bigger hospital, his ailment came to light. He was admitted for a week and was discharged with a clean medical chit.


"When we came back home, we never thougth a day would come when we would see our child suffer like that again. For 3 years, he was absolutely fine, no symptoms what so ever. He was back to being his chirpy and active self but now... now he is barely conscious. I fear to lose him to this disease." -Satyaveni
He needs continued treatment but his parents can't afford it
When the parents noticed that the same symptoms were repeating, they immediately took him to the hospital and their worst fears came true. However this time, his disease has returned with greater magnitude. His condition was so critical that he had to be admitted to the ICU for 10 days.


"Those 10 days were no less than hell for us. He wasn't responding to anything we said and every second we feared for his life. He is better now but still not out of danger. He needs continued treatment but we are not able to afford it."- Raju, father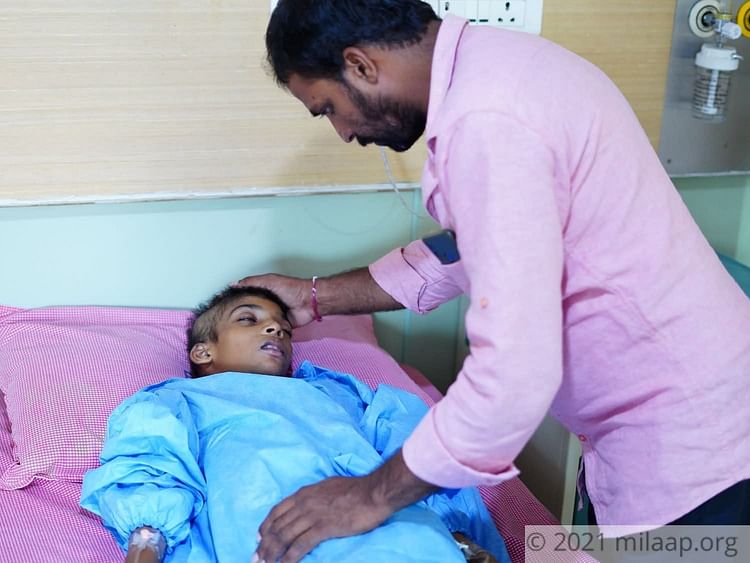 Only you can help
Raju and Satyaveni are small farmers who make just enough to put food on their table. But ever since their child has fallen sick, they couldn't even afford 2 meals a day. They have spent every penny they had on Surya's treatment so far and have nothing left now. The treatment will cost these parents 8 lakh rupees, an amount they cannot afford. They need your help.

Your contribution can help this child and give him a second chance at life. Click here to contribute.