Sangram was quickly checking up on some work related issues while his 10-year-old son, Soumaalya, was impatiently waiting for him to come back and finish their game of puzzles. Suddenly, he heard a loud noise followed by the screams of his wife and his son. He rushed out to see that Soumaalya was lying in his mother's lap.


"He had had one of his seizures. He had been suffering from them for the last three years, but the frequency and intensity had both been going down. That day the seizure was so bad he fell down and hit his head really hard. He wasn't even able to get up, and soon started vomiting. His teeth clenched and he lost consciousness. We had to hurry. With a neighbour's help, we took him to the hospital - all the way worrying if we would lose our only child," - Sangram, father.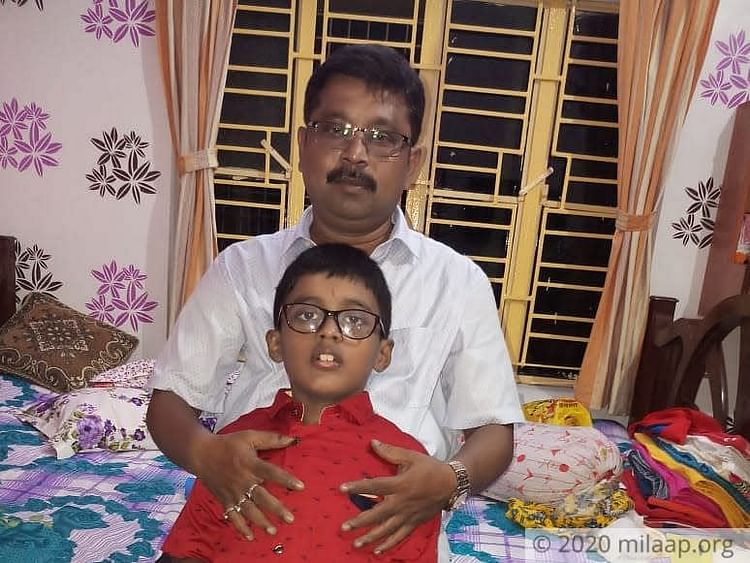 A few more minutes of delay and our son could have died
Once in the hospital, Soumaalya was taken in for an immediate surgery. There was a severe bleed in his brain. The pressure from the fall was so severe that it stirred up the brain itself - portions of the brain were moving from one compartment to another. It was a life-threatening condition and a timely surgery saved his life.


"The doctors told us that Soumaalya could have... could have died if we were even a few more minutes late. The surgery brought him back to us but not completely. He is under heavy sedation, he doesn't even open his eyes. It's been over 15 days that my son is struggling in the ICU. I can't tell you what we are going through," - Shiuli, mother.
He is not out of danger - he needs continued medical treatment
Soumaalya can't breathe on his own - neither can he eat anything solid. He is under ventilation support and is being fed through tubes. Sangram and Shiuli are allowed to meet their son only once. They call out his name, tell them they're here for him - yet there's hardly any response.


"His left side, he can't move it at all. Only if we squeeze his hand hard, he slowly tries to hold our hands. The sight, it brings tears to our eyes. He is our everything yet we can do nothing to save him," - Shiuli.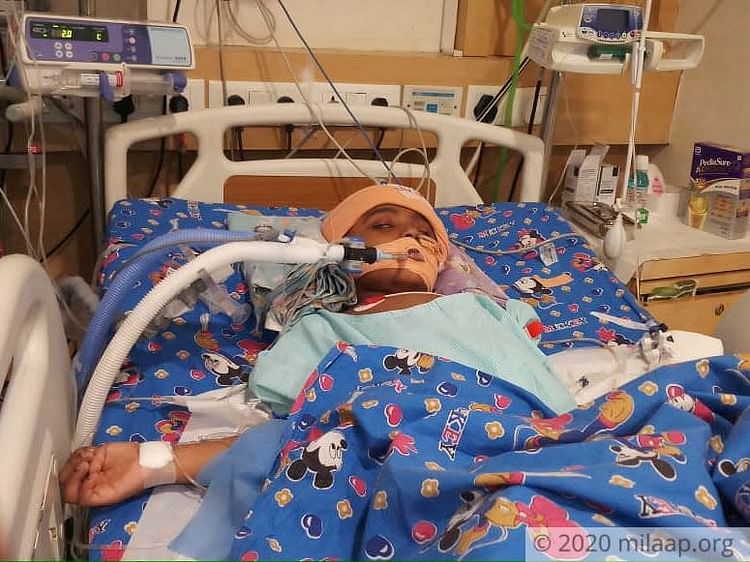 This father is begging for your help
Sangram had a small shop in Kolkata which he had to shut down due to the pandemic. He has hardly earned anything since then. But in the last 15 days he has spent over 7 lakhs - his savings are all over. However, he needs around 11 more lakhs to save his son.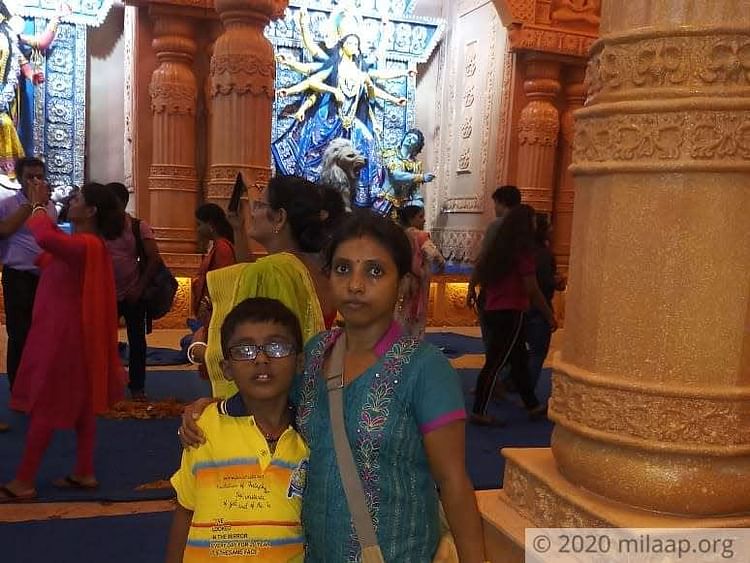 "He isn't the brightest in school, we knew. His seizures had affected his brain quite a bit. But he is the kindest and sweetest 10-year-old you will ever meet. We were happy, all of three of us, in our own little world. How did all this happen all of a sudden? Now the only way I can bring my son back home is with your help," - Sangram.
Soumaalya can get better with a few more days in the ICU and he can go back home. His parents are trying their best to afford his treatment but are failing - they need your help. Even a small contribution will go a long way.