Raj has always been a hale and healthy child found running around the house, his laughter echoing. But today his life hangs from a thin thread, he is battling death. His parents, Renuka and Mangesh, never saw it coming. Rajaryan's liver has failed him overnight. Renuka shuttles between the ICU where her 7-year-old son lies battling for his life, and the waiting room where her 11-month-old daughter cries for her mother's warmth. Without a liver-transplant in the next 24 hours, Raj will not survive.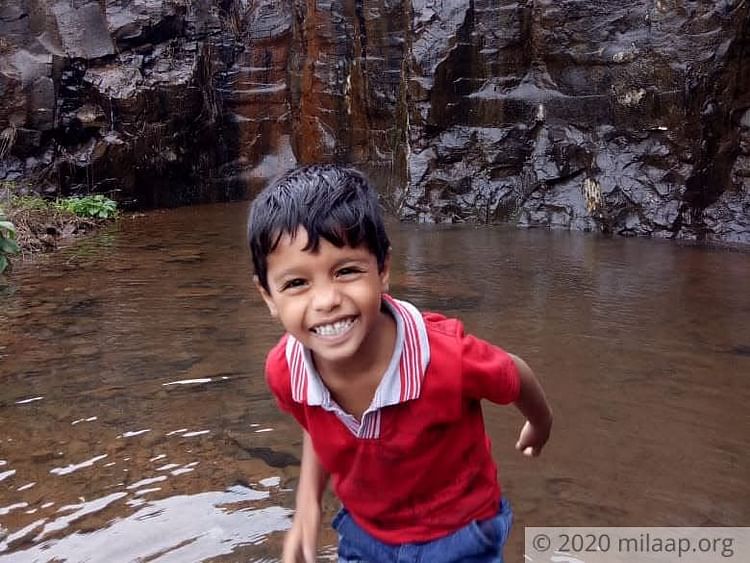 It wasn't gastritis, or hepatitis…why then was his stomach swollen?
"Just 15 days ago, I noticed Raj's stomach was slightly swollen. He kept going to the toilet; but he was absolutely alright, and we let it go. Then 2 days later, his temperature rose, and his eyes turned yellow. We took him to a clinic in our village where they suspected Hepatitis. I was devastated. Multiple tests later, they said his results were negative. I was elated! That was the happiest I've been…but it did not last for long!" – Renuka, mother.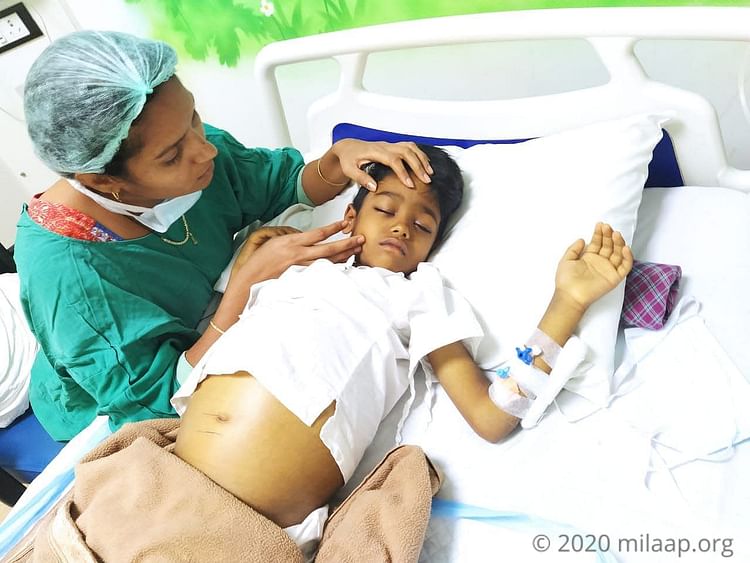 Something bigger came knocking at little Raj's door
Mangesh and Renuka spent days running around various hospitals. Nobody knew what was going on. Further scans and tests revealed that Raj's liver had failed entirely; only a liver-transplant in the next few hours can save him.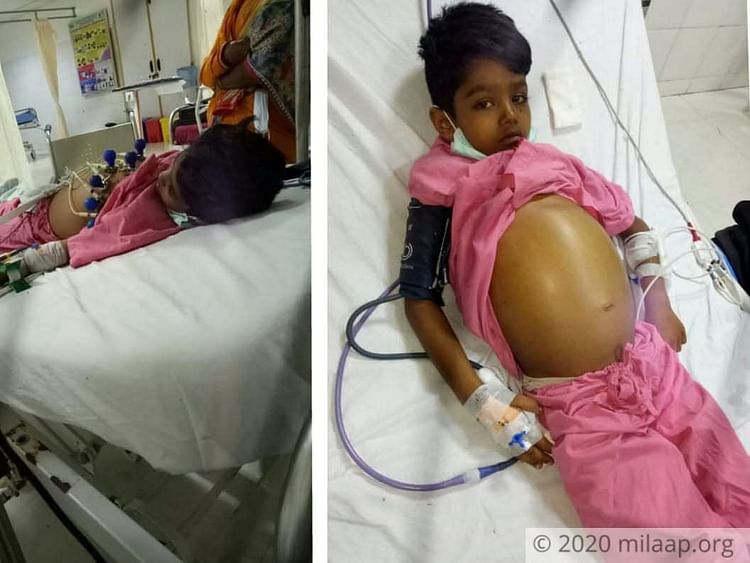 "While we stood waiting for the doctors to tell us the result, I saw their face change, and my world collapsed. He was diagnosed with liver-failure, and admitted in the ICU. How did it become a question of life or death so soon? Now, I see him in pain, day and night. He can't sleep on his sides, nor can he get up and sit. There's not a place on his arms that hasn't seen needles. Every time it gets overwhelming, I run to a corner and break down. I just wish my son survives!" – Renuka, mother.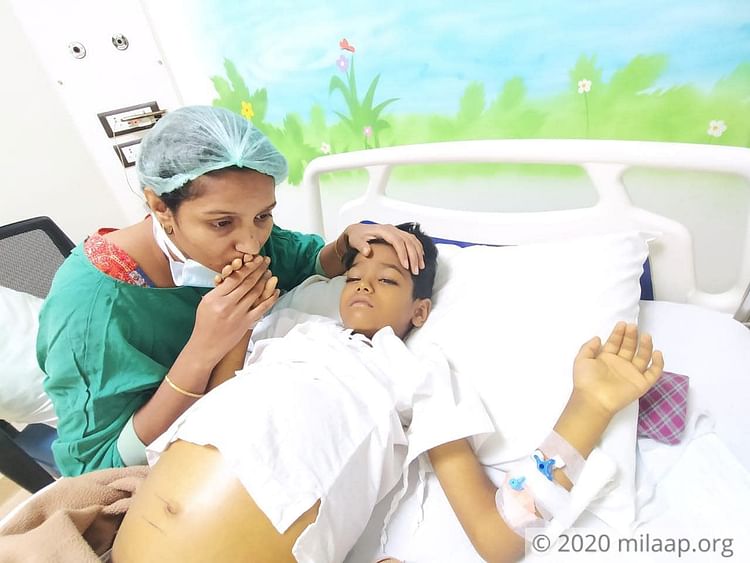 "It's been 1.5 years since I worked…how can I afford 22 lakhs?"
Mangesh used to work as a tender-coconut vendor, and earn Rs.10,000 a month. But that was 1.5 years ago. His blood sugar shot up to 396, and he fell terribly ill, the sole bread-winner of his family. Just when he was recovering and getting ready to work, the pandemic struck, and now, while he's still unemployed, his son is battling for life. It's too much for him to take.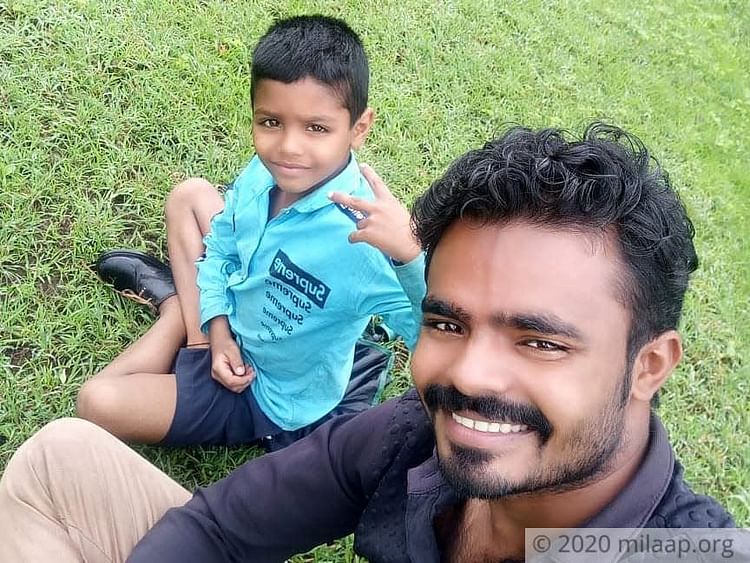 "I asked everybody I knew on social media. Some sent 10.Rs., and some 5; but every rupee counts now, and I'm grateful to them! Where do I go for this mountainous amount of 20 lakhs? How do I save my son? There have been days where we've had to scold him, to get him to stop running around making noise. Today, I wish he would do it just once. Help me save him. Please." – Mangesh.
Your contribution, big or small, will help save this child's life. Click here to help the family.