"Cancer, my son has cancer," kept muttering Mahadeva, Punith's father, devastated. Parents often break down when they're told that their precious child is suffering from a dangerous disease like cancer. But five years ago, it was not just the shock from the suddenness of the disease for Mahadeva, but also the fear that he might lose his son to it. A daily wager, he knew he didn't have the means to save him. He couldn't eat for almost 3 days fearing the worst.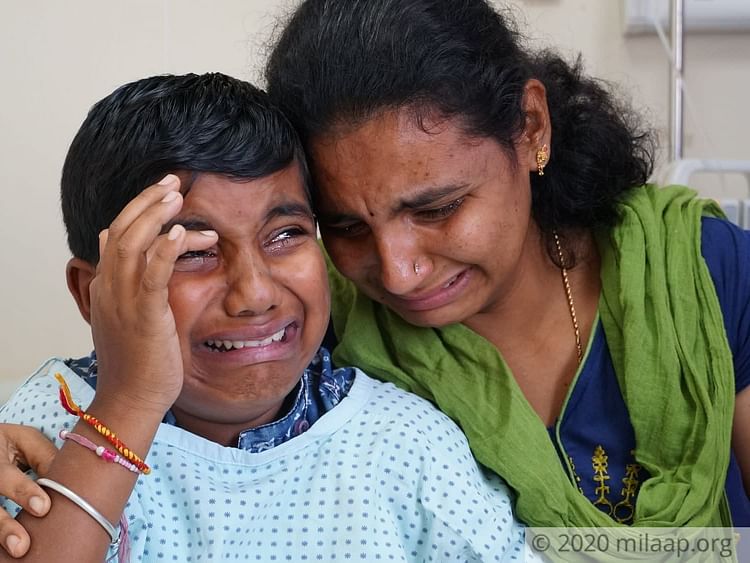 But he didn't give up
"I didn't give up," Mahadeva says. "How could I? It was my duty to save him and so I borrowed from family, friends, promising them I'd return back their hard-earned money. I got my son treated with the help of kind relatives. But 2 months ago, it came back again. The disease is killing my son, and this time the doctors have said only a transplant can save him."

Neck deep in loans, Mahadeva doesn't know how he can afford the chemotherapy and transplant. His elder daughter, Priya, is willing to be a donor but the cost is coming in the way.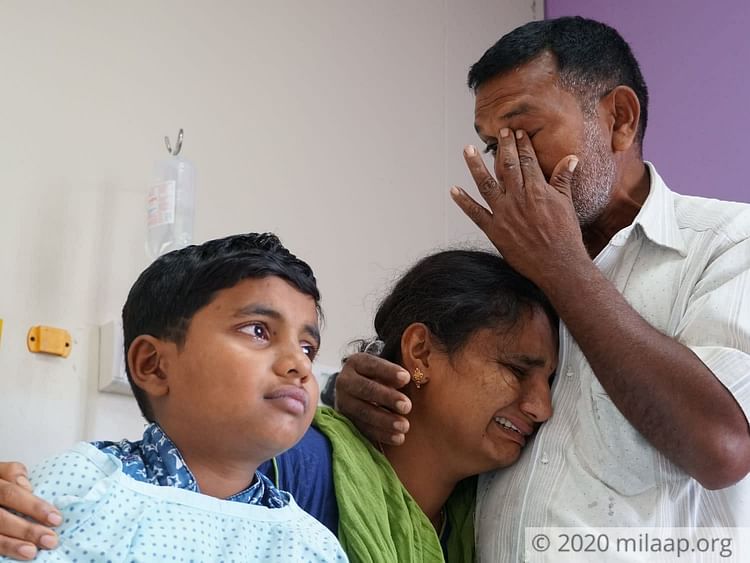 Punith longs to have a normal childhood but his disease has snatched that away from him
Ask Punith what he wants to do most, he will promptly say that he wants to eat some spicy chaat from the roadside. Punith was 5 when he was diagnosed with cancer. Since then he has led a very restricted life. He has never danced in the rain or played with his friends. In fact, he has only gone to school for a few months.

"His health never allowed him to be regular at school but people hardly understood that. They made fun of my son, isolated him. Soon he didn't want to go to school any longer. And a few weeks after that we got to know of his cancer. Since then we have left our hometown in Mandya and have been staying in Bangalore at a relative's house," - Swetha, mother.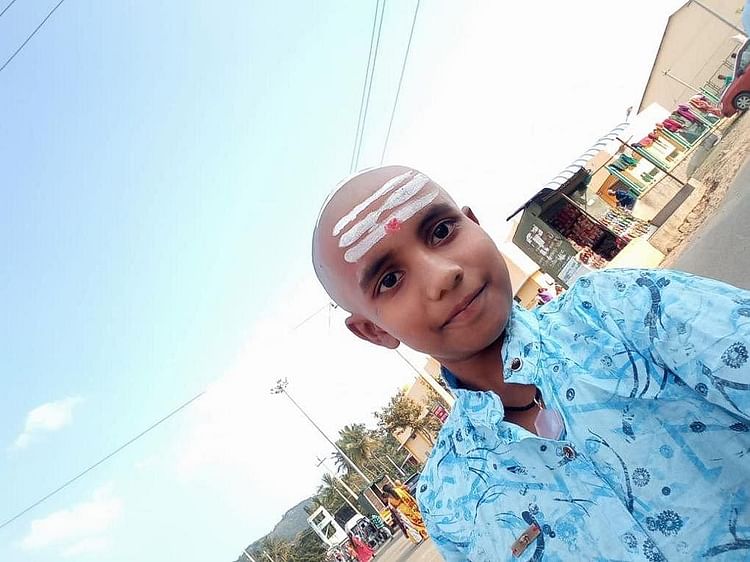 Everything we had is gone now, how will we save our son?
Mahadeva and Swetha were living a contented life with their two children in Mandya. They had a house to call their own, they had cattle and they were happy. But after Punith's diagnosis, Mahadeva had to sell his cattle, and was forced to shift to Bangalore.

"I am a daily wager. I hardly make anything in a day, and for the last few months I have earned nothing. Everything I had is now gone. But my son needs the treatment and that will cost me 28 lakhs. I pray to God each day but those prayers will have no meaning if I can't arrange the money. Please save me," - Mahadeva.
This 10-year-old needs your help to fight cancer yet again. His father is helpless, even a small contribution will go a long way. Click here to donate.