"I have never felt this helpless before. My 5-year-old daughter is battling death and my wife, she is 5 months pregnant. And I am unable to do anything for both of them. I am unable to afford my daughter's treatment and if this continues, I might... I might even lose her!" - Prasanta, father of Prashasti.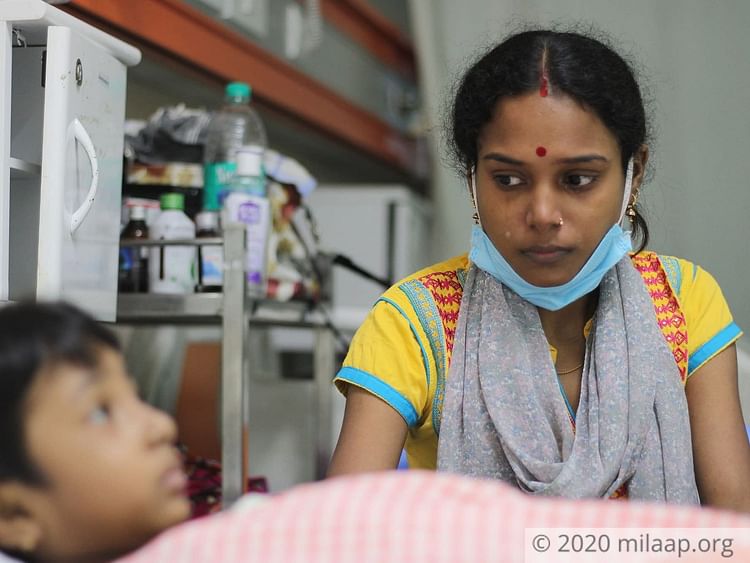 Her hands and legs were swollen, she couldn't even lift them
Prashasti is a mischievous little 5-year-old who loves playing and dancing around the house. Priyanka has to constantly keep a check on her, or else she is often climbing up the mango tree in their yard or teaching their neighbor's kid how to dance.


"We are so used to her jumping around all day, while I am cooking or drying the clothes. Imagine how we feel when such a girl tells us that she can't even lift her hands and legs! First I had thought she had hurt herself but no - her arms and legs started swelling. And then there came a time when we had to carry her in our lap to the doctor's chamber - she just couldn't put her foot down!" - Priyanka, mother.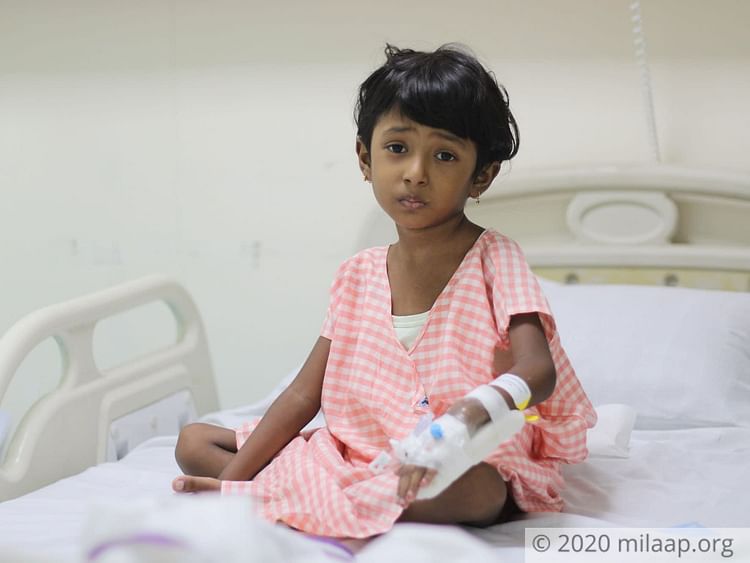 Caught between her unborn child and her little girl, Priyanka feels devastated
A couple of months ago when Prasanta and Priyanka got the news of the pregnancy, they were so happy. Nothing could be better than this. They had always dreamt of a small and happy family and their dream was about to come true.


"Just when we thought nothing could go wrong we got the news of Prashasti's cancer. My little girl was fighting such a dangerous disease. And within a matter of a few days, she became so weak. She didn't eat at all for days. I have stopped thinking about myself completely, my medicines, my tests are all due but I don't feel like doing anything at all. I am worried sick about both my children, I am so scared…" - Priyanka.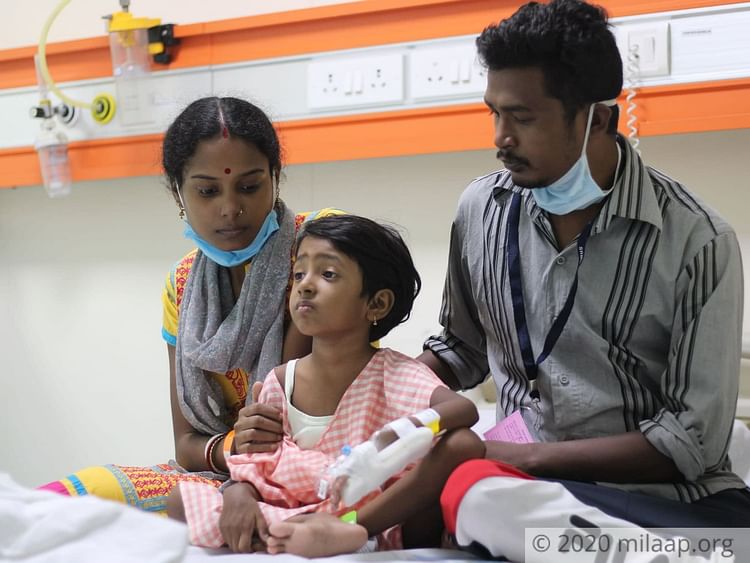 I keep asking myself if she will live till her next birthday
It has been almost a month since Prasanta and Priyanka have come to Chennai to get Prashasti treated. In an evil turn of events, both Priyanka and Prashasti were tested positive for COVID. With treatment, they got better but Prasanta lost all his savings and even the money that he had got by mortgaging Priyanka's jewelry.


"Prashasti turned 5 this September. And now each day, I live in the fear that she will not live till her next birthday. We need 12 lakhs for her chemotherapy and a daily wager like me can never arrange for so much. Please help me," - Prasanta.
These parents are helpless, the only way they can save their daughter is with your help. Click here to donate.