A very empathic 5-year-old, Nuthan couldn't see anyone unhappy. He would take bananas from his house and feed cows and the homeless he chanced upon while playing. While his friends got chocolates for themselves, Nuthan would get packs of biscuits instead, and run over to feed the stray dogs around. He loved helping everyone...till a deadly cancer showed up. With needles going in and out of him numerous times a day, he's now very afraid when someone approaches him.
"They'll draw all my blood", he shudders!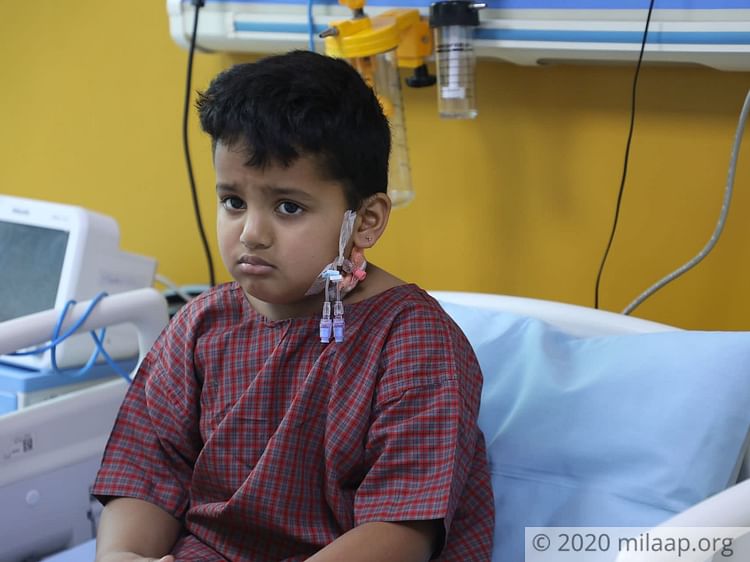 A happy little boy, nobody imagined he would fight cancer
"A month ago, he complained of aching legs after playtime, which we thought was normal as he has always been a healthy child.But a few days later, he began turning pale. His whole body looked like it had been drained off blood. That's exactly what had happened. Tests showed there was hardly any blood left in him. He was fighting a deadly blood cancer, they said! I wish it was a lie!" – Roopa, mother, broke down.

The little boy was diagnosed with a high-risk acute lymphoblastic leukemia – a cancer of the blood and bone marrow, that can be fatal if left untreated. Nuthan was immediately admitted in the hospital for endless transfusions.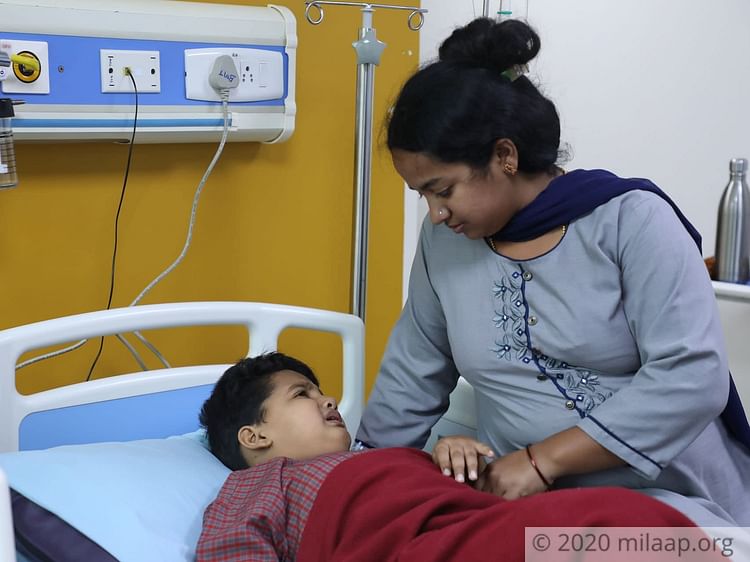 Watching the blood in the pipes attached to him, he would scream
"He was admitted for 20 painful days. With the transfusions and tests, needles went in and out of him about 10 times a day. It's hard to find the vein, so every time the blood was drawn, it's was nightmare for our little boy. He was in too much pain. He'd see the syringe turn red, and cry. When doctors walked in, he'd shout at them to go out. He did not, and still does not want anybody coming near him." – Rangaswamy, father.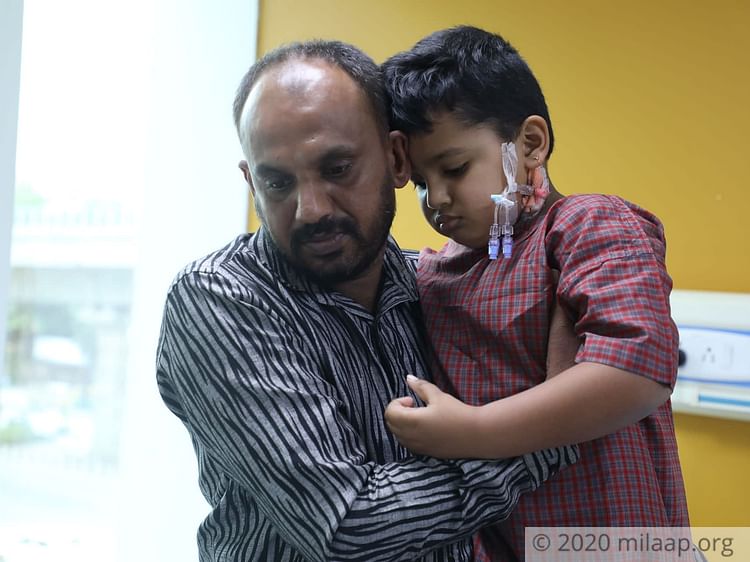 Only a bone-marrow transplant can help him beat his cancer
Nuthan is currently undergoing chemotherapy. Once the cycles are complete, he requires a bone-marrow transplant, without which it's hard for him to survive. The transplant costs 30 lakh rupees, and the parents have no hopes of ever being able to afford it.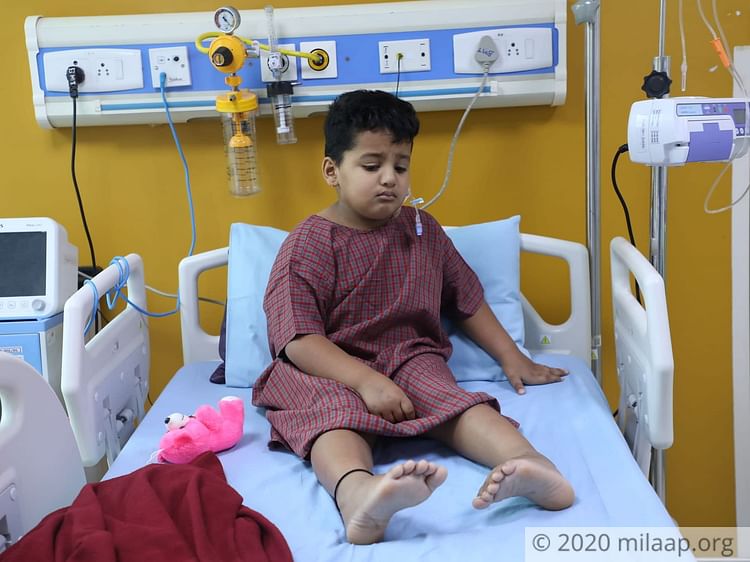 "We've spent every rupee we could afford, for his treatment…we've nothing left"
Rangaswamy owns a small steel shop, and earns 18,000 a month with which he pays for his children's education amongst all other expenses. The sole breadwinner for his family, he's now got nothing to spare. They've come this far with the chemotherapy, with the help of friends and family. They need your help.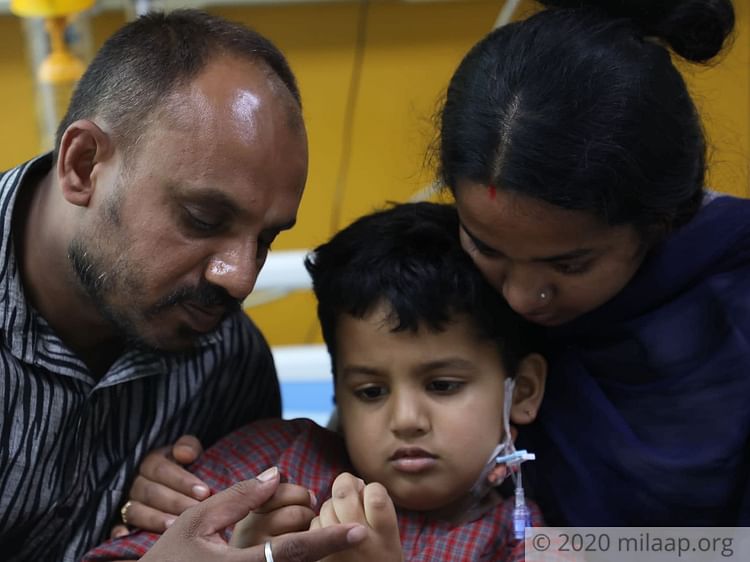 "It's been ages since I've seen him smile. The only time I saw him smile was when the doctors told him a few weeks ago, that he could go home. He looked relieved. But with the chemotherapy, the hospital visits he dreaded, started again! We want so badly, to put an end to his pain. But we can't afford the transplant that can rid him of it! Please help us!" – Rangaswamy.
Your generous contribution can help him win his battle with cancer. Click here to help Nuthan.