"He's been suffering for so long now, right from when he was a baby. We tried everything to help him, to fix his condition, but all my little boy has known all his life is pain and fear! It's been two years since we discovered that only a liver transplant would be able to save his life and yet we've been unable to do anything about it!

He's been living on borrowed time ever since! It's the worst fate any parent could have, going to sleep each night wondering if your child will be alive the next morning...

"

– Rajnikumari, mother, breaking down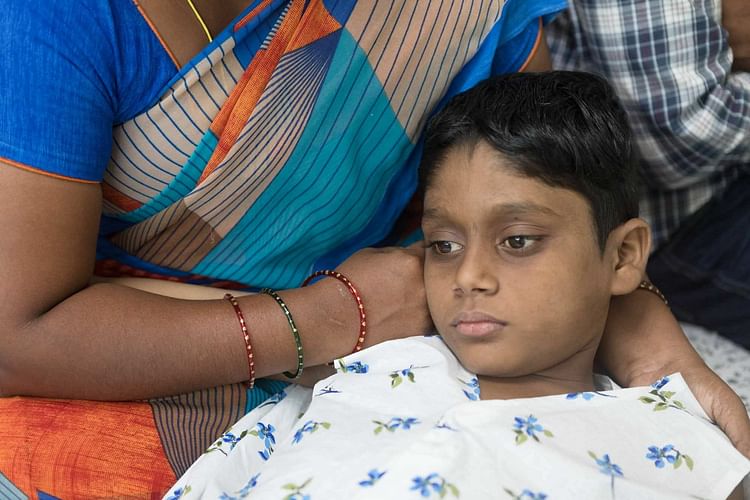 When Manikanta was barely a few months old, his eyes started to turn yellow and his stomach had started swelling. A few visits to the local doctor revealed a horrible truth. Little Manikanta was born with Biliary Atresia, a defect in the liver's bile duct that causes severe damage to the liver, and build-up of toxic bile in the bloodstream.
"He had to undergo a surgery at just 3 months to try and fix the problem, but it didn't work properly. Over the past 12 years, just to stay alive, he has needed daily medicines and frequent hospitalization! What kind of life is that for a little boy?!"
Other children made fun of him because of his disease
"Before the lockdown and before his condition become this critical, he used to still try and go to school.

But more often than not he used to come home crying, saying children were making fun of him for being the oldest boy in class, for having a big stomach. It used to break our hearts, because none of it was his fault, but what could we do?

He had to be hospitalized for months sometimes, and he kept falling farther and farther behind in school. Our priority was his health, so certain sacrifices had to be made like… having a normal childhood."

– Rajnikumari, tearing up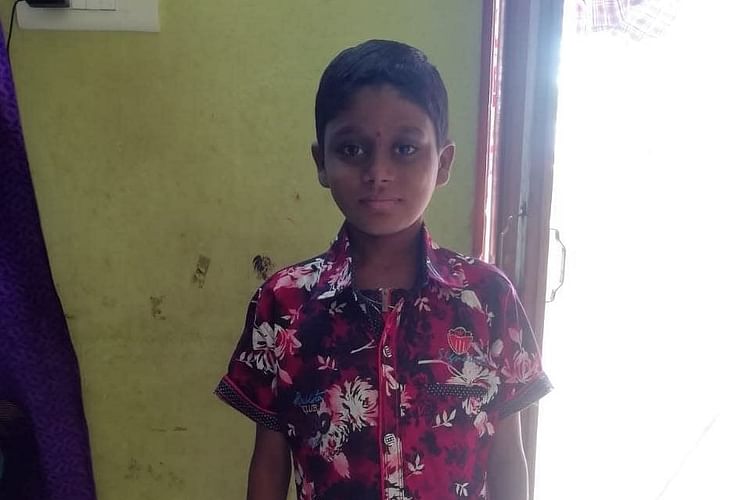 Only a liver transplant within the next week or so can save him now
After more than a decade of fighting, little Manikanta's liver disease has caught up to him. His liver has almost entirely failed, and he doesn't have long left now before it shuts down once and for all. His stomach is more swollen than ever and he is in constant pain. It's been two years since his liver crossed the point of no-return, after which only a transplant would be able to save his life. But though they've tried their best since then, this poor family simply has not been able to gather the money required for such a procedure. As a consequence, just this past December, Manikanta nearly died because of how critical his condition had gotten, only barely making it through. The next time something like that happens, the poor boy might not live to tell the tale again.
His family can't save him this time, only you can
"Over the years, my wife sold every bit of jewellery she had. She wears just glass bangles now. And a few years ago I sold a small plot of land that has been in my family for three generations.

I'm just a daily wager, trying to find work wherever I can, whenever I can. But after the kind of year we just had, it's a struggle just to feed my family twice a day. There's no way, even in my wildest dreams, where I could come up with the money he needs for a transplant now all of a sudden, in just a week! I

don't even remember how many loans I've taken, I just know nobody will lend me any more."

– Srinivas