"We have never had an easy life. We could only eat on days when my husband got some work. Our broken hut in a small village in Malda, West Bengal, doesn't even have enough space for the 3 of us. But my son, Karna, has always been the greatest source of happiness for both of us. He had never once complained about our situation. Instead, he has always made us proud - he is the brightest in his class and even did wonderfully well in his 10th board exams. Yet now he is fighting death and we are helpless,"- Mamoti, mother.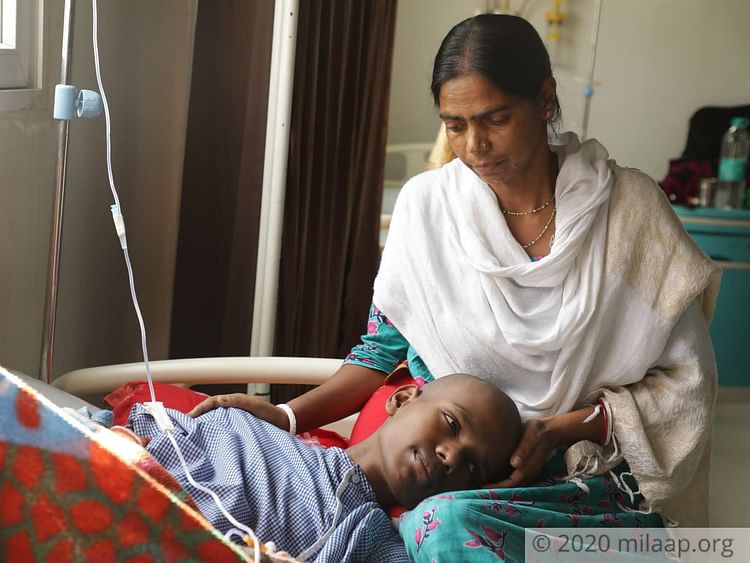 This teenager has been reduced to a sack of bones
2 months back, Karna started experiencing a severe pain in his stomach. His visits to the community bathrooms became prolonged. Initially his parents were surprised and sometimes, even angry with him.


"We wondered if he had taken up some bad habits. In fact, we even scolded him at times. But soon, we understood that this was a real issue. He started bleeding from his rectum and wasn't able to pass stool at all. He couldn't get up from the bed and was reduced to a sack of bones. The local doctors immediately advised us to take him to Bangalore - they said his condition was very serious!" - Mamoti, mother.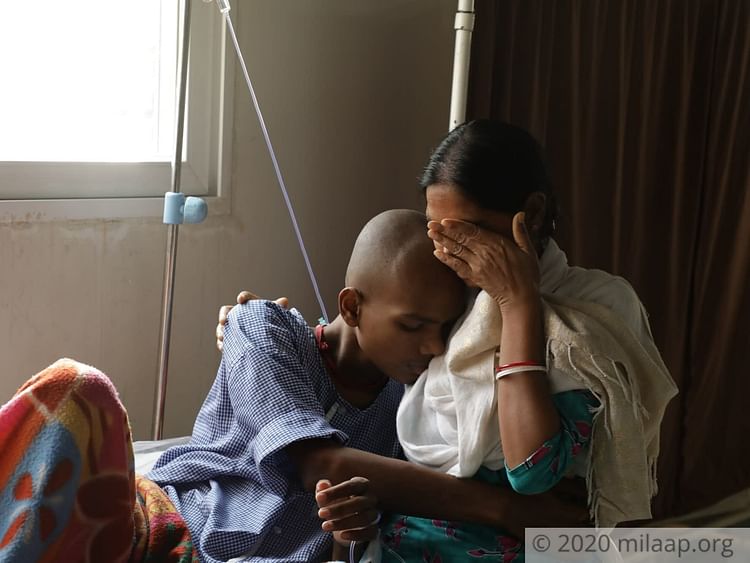 We could afford only the first two cycles of chemo, how will we save him?
Mamoti's husband is a daily wager. The only earning member of his family, he tries his best to provide two square meals. But despite trying very hard, there are days when Sushil fails to bring food to the table. So when the doctors in Bangalore told Sushil and Mamoti that their only son is battling rectal cancer, these helpless parents broke down.


"How can a poor man like me cure cancer? I am looking at my son, wincing in pain, yet there's nothing I can do. They have made passage in his abdomen so that he can pass stool but all that is temporary. The doctors have told me that he would need multiple rounds of chemo and surgery. But all my savings are over and only 2 rounds of Karna's chemotherapy is done," - Sushil.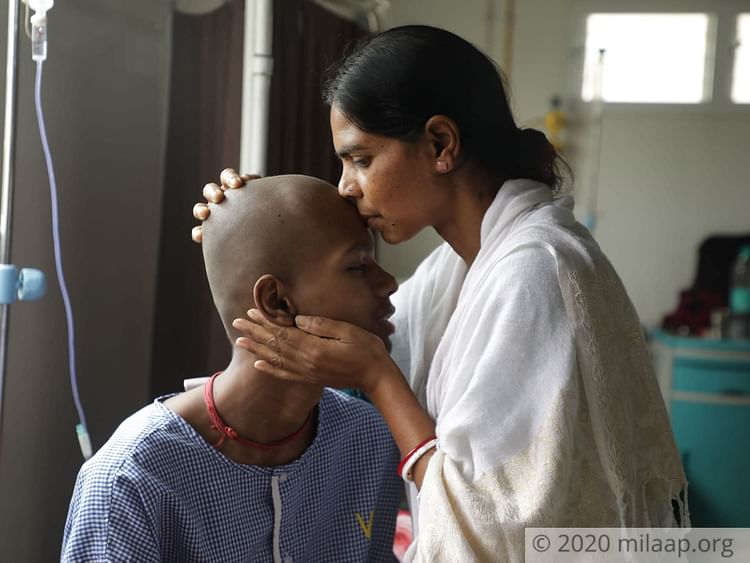 You can help save Karna's life
16-year-old Karna is fighting a rare form of cancer. It is painful and dangerous and without timely treatment it can kill him. With each passing day, Karna's condition is getting worse, he needs urgent treatment.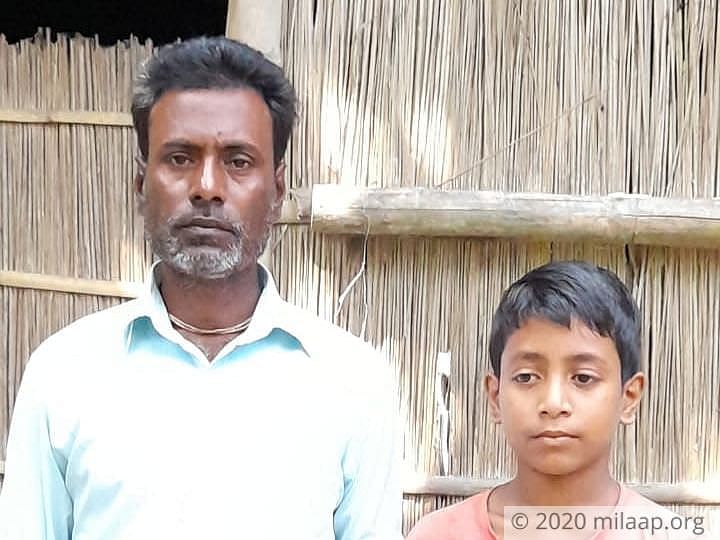 Karna with his father
"My husband is back in the village, trying to arrange for some money and I am here all alone with my sick son. Karna stays awake at night, he hugs me and cries, wanting to go back home but I can't do anything. We need 10 lakhs to get him treated, please help us," - Mamoti, mother.
These parents need your help to save their only son from cancer. Even a small contribution can go a long way in saving Karna's life.