4-year old Farhad keeps asking his Ammi why, unlike other kids in his locality, he has to go to a hospital regularly instead of a school. But his Ammi is struggling to divulge the truth about his blood cancer.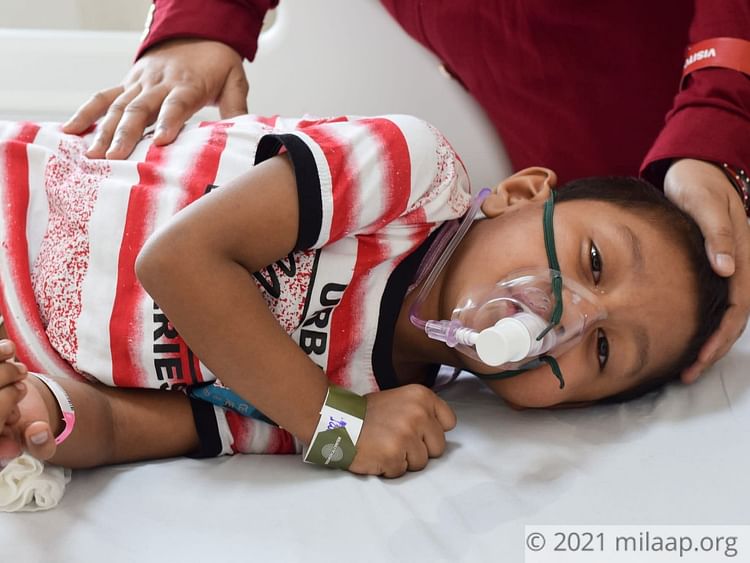 He was gasping for breath because of a severe case of pneumonia
"Just when we think every worse thing has already happened to him, his condition gets more critical after every chemo. His cancer has weakened his immunity to such an extent that even a flu turns into pneumonia for him. His chest was so congested and had to be on a nebulizer for two weeks. He was gasping for air as if he was drowning. His fading cries of "Ammi, Ammi" underneath the oxygen mask, pierced my heart with the feeling of having lost him at that moment." - Fatima, mother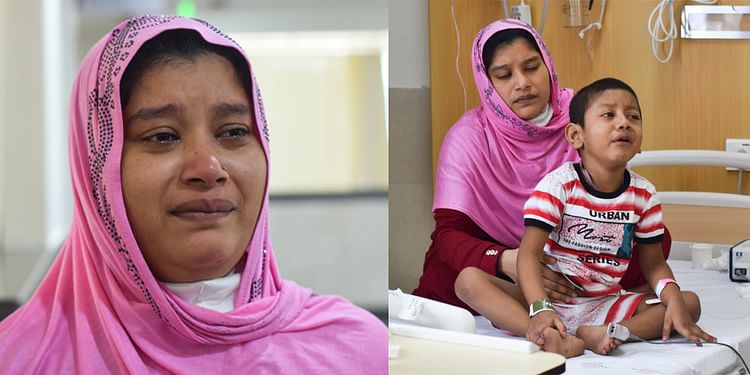 His father prays that no parent should ever see their child suffer like this
Farhad's parents, Fatima and Maruf, are devastated every day when they have to take him to the hospital. But they have no other option, especially after the doctors informed them that only chemotherapy would no longer work for Farhad and

he needs a stem cell transplant urgently

.


"He has been waking up in the middle of night, constantly scratching himself raw. We have had to put a tube to feed him because his mouth ulcers were making it impossible for him to swallow any food. Earlier, I had just heard about cancer. But now to see my son go through this kind of agony every second, I pray to Allah that no parent has to go through the terrible pain of seeing their child like this." - Maruf, father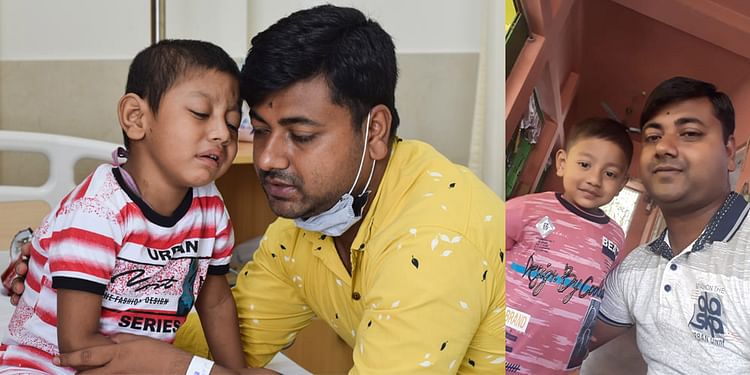 Farhad was just 3 years old when he was diagnosed with

Acute Lymphoblastic Leukemia.

He's been undergoing chemotherapy for 10 months now, and his parents have spent 10 lakhs hoping for it to completely cure their son of cancer. But even after 5 protocols of chemotherapy, Farhad still needs a stem cell transplant that will cost his parents a staggering amount of 35 lakhs.

These parents are terrified of cancer killing their only child
With Maruf's meagre income from working in Housekeeping at a company, Fatima dreads the day when Farhad will no longer be around to call her Ammi.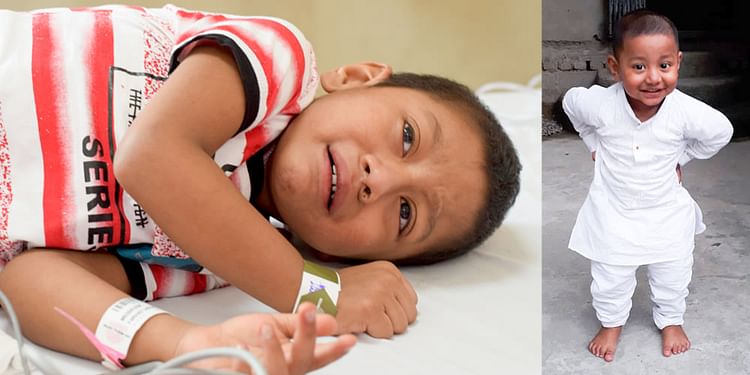 "Like every mother, I also have so many dreams for my son. They all are stalled for the time being, because now every prayer to Allah is only about giving my son one thing - a chance to survive. He has been fighting cancer since a year. But even after that, this cancer is growing stronger than my son, each day." - Fatima, mother
All these parents want to do is save their only child. But they don't know how they will do it and appeal to you to help them. After having gone through so much this past year, if they now lose this fight against cancer, they will be be devastated. Click her to donate and help little Farhad.