Just a day after Arpadip was born, his eyes and body looked oddly yellowish. He was diagnosed with Neonatal Jaundice right after his birth. Soon after, his abdomen started swelling. The doctors were really concerned because all these symptoms just pointed towards one thing - something was wrong with his liver.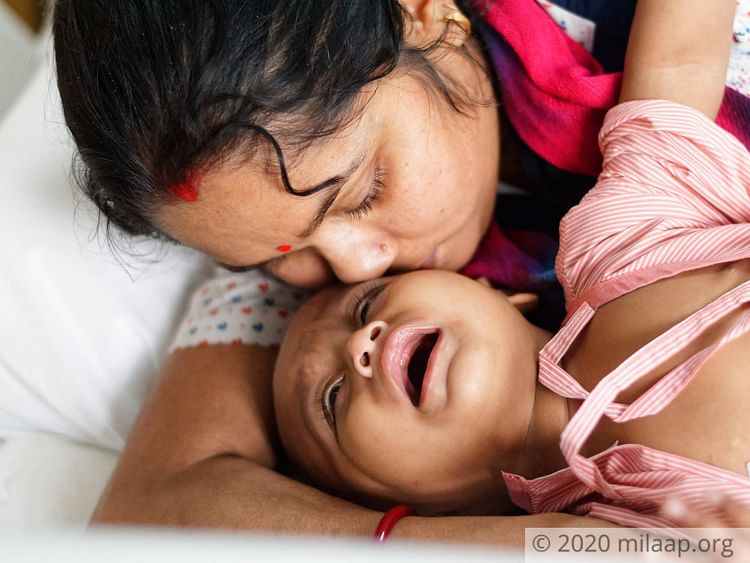 Within 3 months, they got to know Arpadip has Hepatoblastoma (liver cancer).
A cancerous tumour was rapidly growing inside little Arpadip's liver. They tried chemo first as his tumour was growing on the nerves, making it very critical to operate on. But sadly even after his chemo, the tumour kept growing.
The surgery was dangerous, Arpa could bleed to death
"They told us surgery is the only way to save my Arpa. But they were not ready to do it, because if it wasn't successful it would damage his nerve forever. We didn't know what to do, how to save Arpa...,"- Tumpa, mother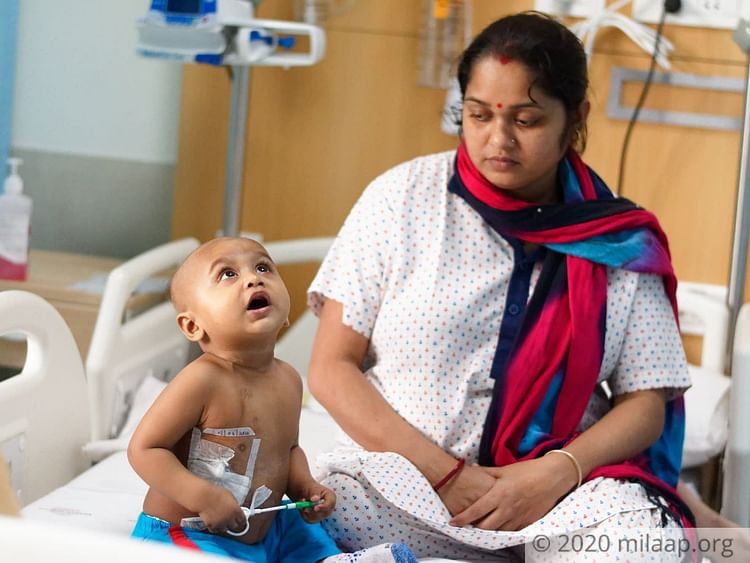 Atanu and Tumpa, Arpadip's parents, went to Mumbai begging the doctors to operate on them. No doctor was willing to take such a huge risk but time was running out and Arpadip's abdomen kept getting bigger and bigger. Finally in December 2019, they took the tumour out after a 7-hour long surgery. Arpadip was in the ICU for a week after the surgery.

They sold everything they had for Arpa's sugery but he is still not out of danger
Getting 7 lakhs for Arpadip's surgery meant selling every single thing his parents had. It took them a year to do that because Atanu had even lost his job as a nursery tutor because he wasn't able to go for work. So they sold the two bicycles apart from exhausting their savings. They were adamant to save Arpadip anyhow, even if that meant they have to be on the streets for it. But even that is not enough for little Arpadip now.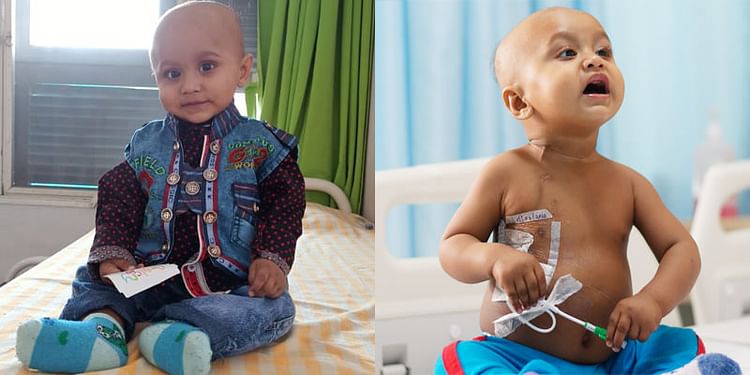 Just when Tumpa and Atanu thought they have saved their son, the doctors warned them of a possible relapse. The cancer cells were adamantly still growing inside him and the only way to destroy them was through chemotherapy. But for this, they need 3.5 lakhs again.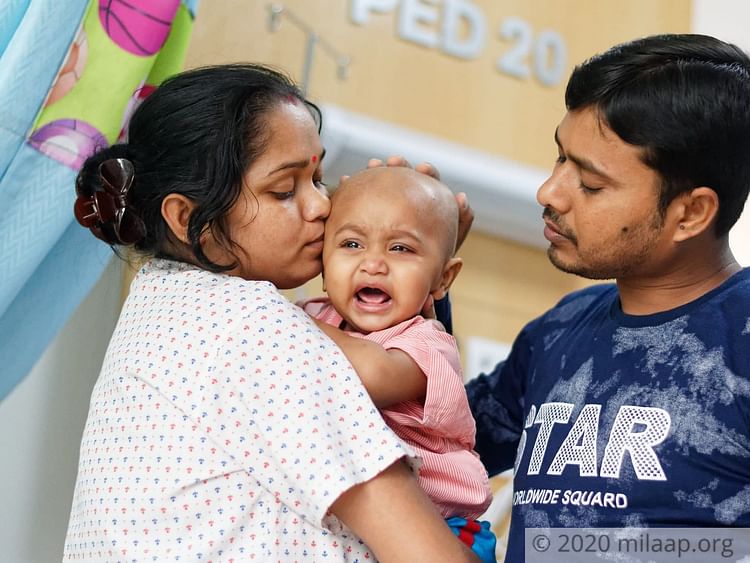 "I have begged every single person I knew to get the money for Arpadip's surgery earlier. For someone like us, coming from village, getting 7 lakhs was something we sold ourselves for. Now, to get another 3 to 4 lakhs there is no way I can see ahead. I will lose my son if his chemo doesn't start in a few weeks, "- Atanu, father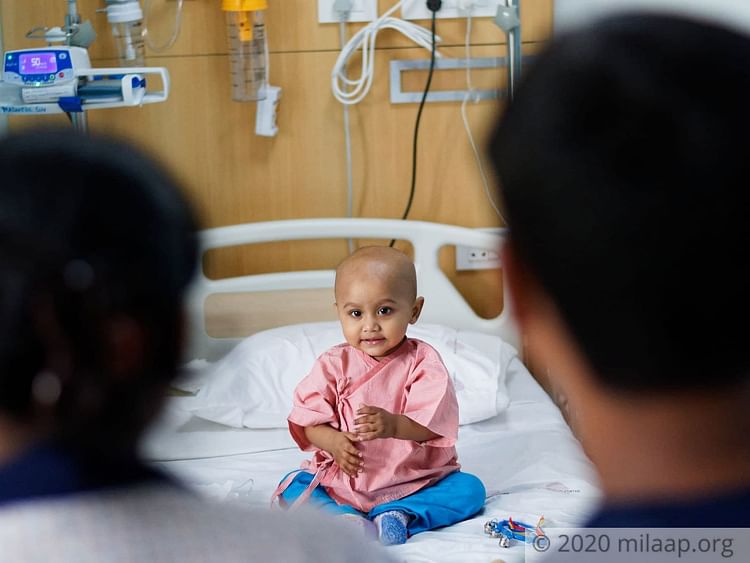 The only fear looming over Tumpa and Atanu now is - if they keep delaying his chemo, Arpa's cancer can turn fatal. They don't have the strength left to see their 1-year old baby suffer so much. Even amidst all this pain, Arpadip's smile will warm your heart. Can you help Arpadip keep that smile forever?