With schools still closed and the entire education system having shifted online due to the Pandemic, we believe the vision of excellent education for every single kid is pushed back further. We are trying to bridge this gap taking community tuition classes in small batches.
THE PROBLEM:
More than

20% of lower-order kids still do not have access to a smartphone.

More than 30% of kids still do not have access to a stable 3G connection.

More than

50% of mid-lower order kids are irregular to online classes and need post-class support

to understand concepts and finish their homework.

Parents mostly feel unsafe about sending their kids to tuitions

even if they can afford it because they are unsure about their kid's peer group.
There is

almost zero access to extra-curricular activities or experiential lessons

that build on Values & Mindsets.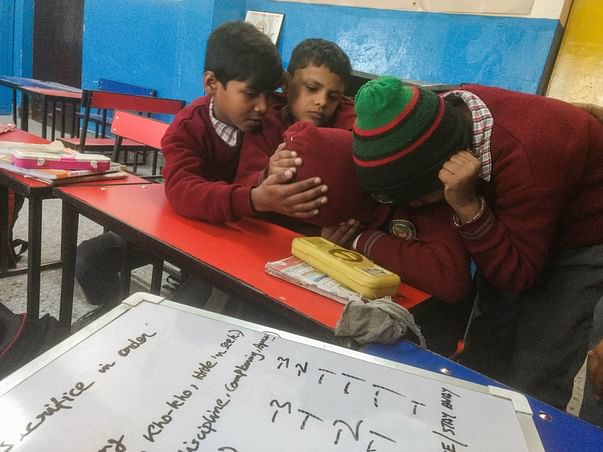 THE SOLUTION:
Physical/offline tuitions in small groups inside the community by an experienced teacher
.
But with the current state of affairs, how is that even possible?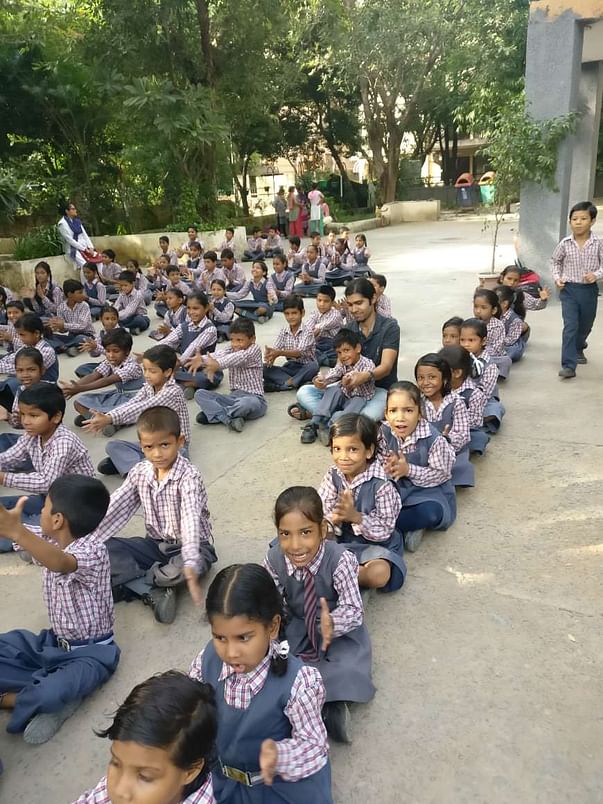 Meet Sayantan,
a 2018 Teach for India Alumnus who lives close to the same communities as the kids in our class
. Since finishing his Fellowship in May, he hasn't gone home once because he's passionate about
addressing the problem of Early Childhood Education through his break through project, "Dawn Child".
Despite not having taken up a formal job, and working full-time on Dawn Child
, he's been generous enough to take out time every week and help us manage our class in some of the following ways:
Community visits: To get a pulse of whereabouts of community.
Speaking to parents: To understand their pains and gains.
Offline classes: Regular bi-weekly, 2 hour online classes.
Online classes: Supporting regular teachers over ZOOM classes.
The issue is, it
still isn't enough
, as some
kids kept falling ill or didn't have access to their devices often
. And the low scores or absenteeism in their recent exam said the same! That's when
Sayantan started giving physical tuitions to the kids
, despite the risks and the uncertainties involved, until schools formally reopen.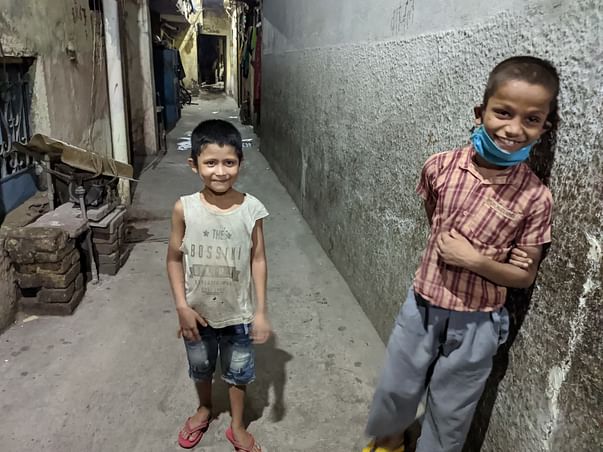 And in case we forgot to mention,
Sayantan was actually the previous TFI Fellow our kids had before we came in!
Not only can he
figure out ways to safely take physical classes in the community
, but he also knows the kids and their families' context and needs inside out. Unofficially, this would be his
3rd year of Fellowship
.
THE ASK
We need your
help in supporting Sayantan and our kids with a monthly stipend to live with dignity and provide uninterrupted service to the community
, for the next 6 months:
| | | |
| --- | --- | --- |
| Monthly Stipend | No. of months | Total |
| INR 30,000 | 6 | INR 1,80,000 |
Here's a personal message from Sayantan himself:

"My community in Green Park, South Delhi has over 200 kids across two schools who cannot access online classes regularly. Despite a majority of them not belonging to my previous class, I still have a hard time refusing their requests for physical tuitions when they see me in the community. I go there quite often, and it's relatively safe since we haven't seen many new cases in the past month. Even if it's for a day, or even for an hour, physically engaging with the kids, given the current scenario, would mean so much more than a contribution towards my stipend! You would have my gratitude either way, but feel free to contact me if you want to visit my community and see the work I'm doing there! Special thanks, if you read the entire thing! :)"
- Sayantan Chowdhury
Founder, Dawn Child | 18er, Teach for India