My name is Subramanyam and I am here to fundraise for my 8-year-old daughter Sneha Sameera. She has diagnosed with Wilson's Disease and the only treatment for her is Liver Transplant Surgery. She is admitted to Rainbow Children's Hospitals for the same and the estimated package for the treatment is Rs. 18 lacs.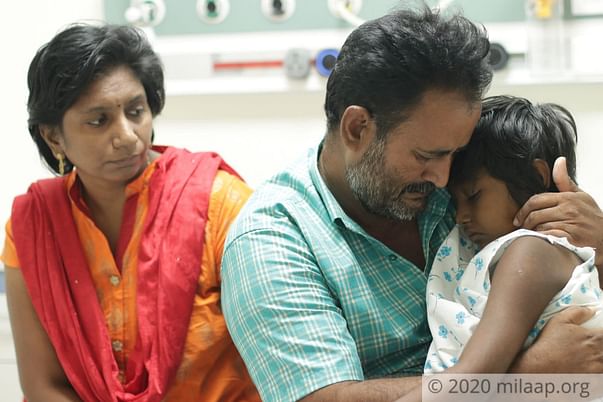 I am a farmer. I come from a middle-class background and I am in no position to arrange such a huge amount on such short notice. I urge all my friends and family to come forward and support my child.
Back in 2015, We lost our first child to the same disease and spent all the money and property but couldn't save her. Unfortunately, the same disease attacked our second child too.