Hello!
We are Siddharth Kaul and Ikshith Sajith of 12th grade currently studying in National Public School, Indiranagar, Bangalore.
Our initiative "CHITRAKAARAN" was started to pursue our keen interest in exploring ways to use art as a medium to raise awareness on prevalent issues in society. In the first phase of our project we raised funds through an online art competition which brought talented artists from all across India. These funds were used to provide daily wage workers with food relief during the lockdown. As we move on to the next phase of our project we need your help!

Current Project
Keeping in mind the appalling conditions that government school children have been exposed to over the past few months, we aim to provide a conducive educational environment and cheer them up when they return to school in the month of October. Hence, we are taking a step to bring their walls to life by painting murals on the school walls.

Mural Details :
Site : Government High Primary School, Sulibele, Bangalore,Karnataka
Artist in collaboration : Mr.Prashanth
Date of execution : 18 September 2020
BEFORE AND AFTER COMPARISON!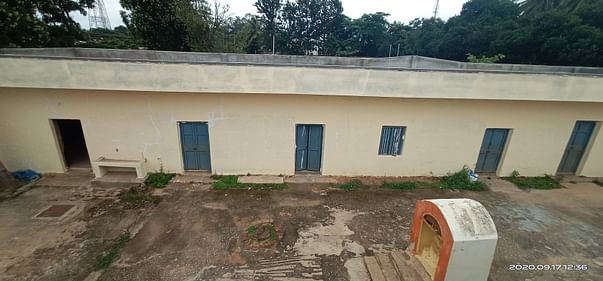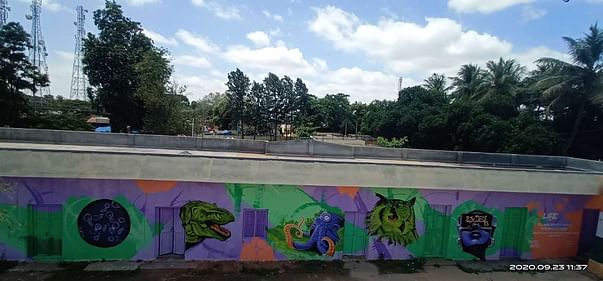 We need your help!
The total funds required = Rs 27,000 (for the project carried out in sulibele)
Cost Breakdown-
The total cost of materials (spray paints, emulsions, ladders) = Rs 16,000
Artist fee = Rs 11,000
To further spread the idea of happiness and positivity through art we plan to transform 2 more Government Schools in the month of October. These schools are located in Jeevan Bhima Nagar and Yelahanka. The total estimated cost to carry out the next 2 mural paintings is Rs 25,000.