This pandemic isn't coming easily to any of us. Some of us are impacted financially, some directly fighting with the disease, some lost their jobs, some are impacted mentally.
But, the direct and worst impact of the disease is of course on the people getting infected and succumb to it. Who would have imagined that their loved ones will not even be able to bid goodbye to them?
The cremation process of the COVID victims is complicated and involves all government safety regulations to be followed. Hence it costs huge money to get an ambulance and get the body cremated.
A lot of people aren't even able to afford food on their plates, forget affording an ambulance starting 25000 plus more such charges for collecting the body.
While we are all battling with our own fights with the virus, there are some superheroes working as warriors to provide the service to people who can't afford them.
Malleshwar Rao
and his team have been serving ever since the lockdown started, with food and basic supplies to needy people, daily wage and migrant workers tirelessly, risking their own health and life. Lockdown1.0 or Unlock1.0, they never stopped
Not just this Pandemic and Lockdown, Malleshwar has been serving food to hungry people ever since. He was child labor himself and knows the importance of each and every penny and the pain of Hunger. He has also been recognized by various National and International Organisations for his selfless and inspiring work.
https://healthbuzz.hi9.in/


Now, they are helping with the cremation services for the victims whose families either can't afford them or abandon the bodies.

This fundraiser is to help Malleshwar afford a Van/Ambulance along with the permission from authorities for his team to be able to extend the service to more families.

Help in whatever way you can to this pure soul who is helping thousands of people for their many needs in and around Hyderabad.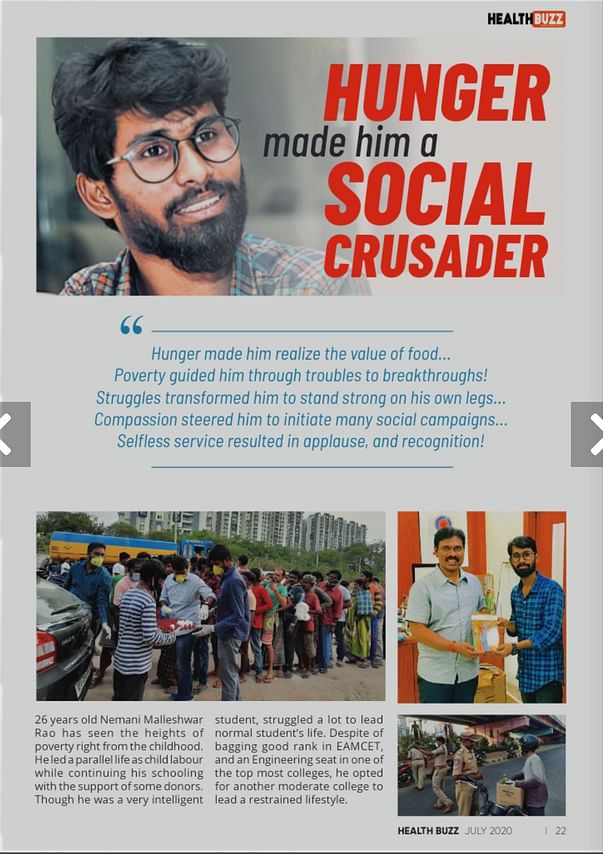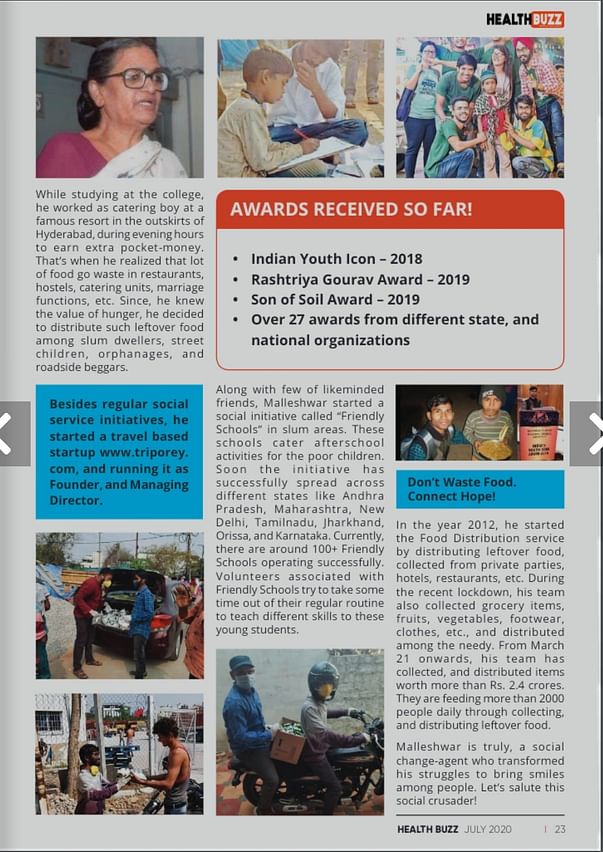 PS: I am helping him in the fundraiser through this platform for a wider reach. Be kind and also share this with a personal note to your friends and family to come forward and help.