Champawat is a beautiful remote town in Uttarakhand situated close to the Nepal border. Sadly, plastic is destroying our little village Kaflang, close to town.
Hi! My name is Govind Mahar. I intern with a local community group called
Haijalo
. In a recent clean up drive, we found a lot of old discarded clothes and polythene bags. So I, along with my friends have decided to
collect old clothes
from houses in the neighboring villages, wash them clean and give them to local tailors to stitch into carrying bags. We will then distribute these in all the grocery shops in the area and talk to the customers to re-use the cloth bags instead of plastic bags. Wow! That's a lot of work for a 16 year old!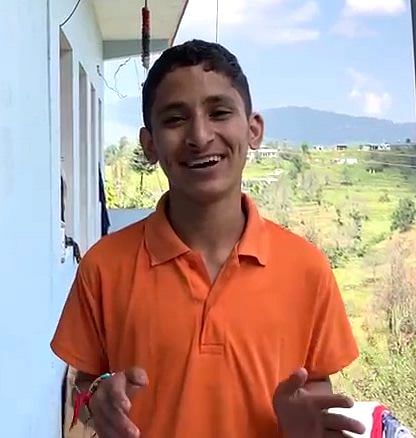 We have estimated the project cost to be at Rs 32 per cloth bag and aiming to make 1000 such bags by the end of October, 2020. We will pay local tailors to transform the discarded clothes into strong, functional carry bags. The Covid-19 pandemic has resulted in several of our neighbors returning from cities after having lost their jobs. In our little way, we hope to provide income relief by encouraging hand stitched bags by those who don't own sewing machines.
If you could fund us, we might be able to change people's relationship with plastic and keep Champawat clean.

Total Project Cost = Rs 32,000
Tailoring of cloth bags = Rs 25 per piece x 1000 = Rs 25,000
Miscellaneous (Cord, washing powder, thread, transport) = Rs 7,000