50-year-old Chingmak Chang, a preacher-turned-reformer, is a man with grit and determination.
Tuensang is the eastern-most district of Nagaland. The people here had almost no contact with the outside world. Agriculture is the main occupation for most of the villagers.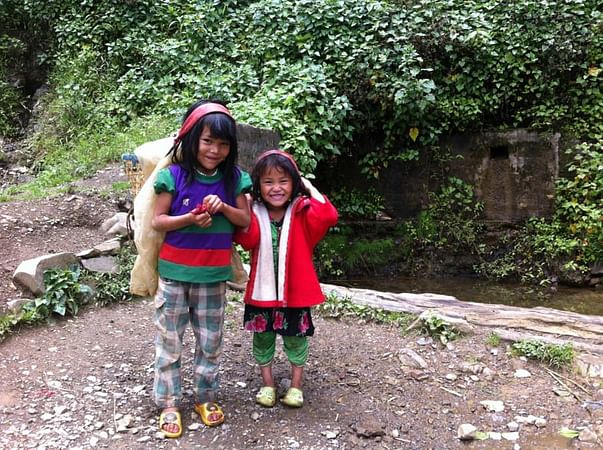 Chingmak recalled an incident that happened to reinforce his role in the village to improve the condition of his own community. "A woman had nothing at home to feed her baby. She left the baby at home to get rice. She had no money. So she had to catch some fish and sell it to buy rice. However, by the time she bought the rice and came back home, her baby had taken her last breath. She couldn't digest the fact that her baby was no more. 'How could you die when your mother had gone to get food for you?', she kept crying."
"This incident shook me. I started questioning everything. 'Why should someone have to go so far for a kilo of rice? We were a society that believed in sharing and caring. Still, nobody cared for her. Why not the neighbours? I felt that people had become immune to death."
It was one funeral Chingmak found extremely difficult to perform as a pastor. He was overwhelmed with guilt. So he decided he needed to respond to what was happening around him.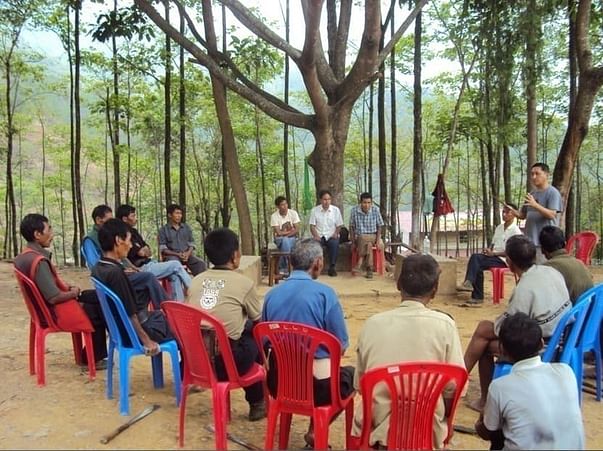 In 1992, in response to the situation, Chingmak and his wife Phutoli started Hope Centre, a rehabilitation home. Between 1993 and 1997, ECS' major activities were focused on the problem of drug abuse and rehabilitation of the affected youth.
People's understanding of healthcare was almost non-existent. There were misconceptions about healthcare, and people preferred traditional practices over modern medicine. People here used to think, if they have a goiter, or any such underlying grave disease, there is nothing one can do about it. Chingmak realised that the battle would most likely be temporary if primary healthcare status was not improved. So he set up a primary healthcare facility for the community with support from Tata Trusts for construction of the primary healthcare facility and rooms for the inpatients. The community donated funds to purchase some key equipment like the sonography machine. The canteen was started where food is offered for inpatients and their relatives.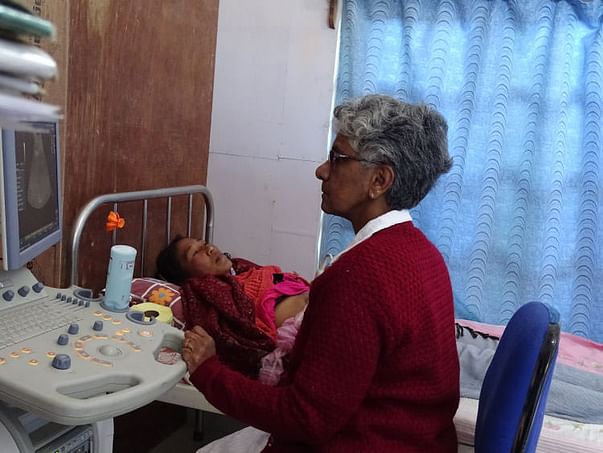 In the hilly terrain, roads are extremely poor and become non-motorable during monsoons. Chingmak has built three roads so that the healthcare facility can be accessed easily. Recently, the organisation built a bridge over a river in the valley, entirely with community contribution.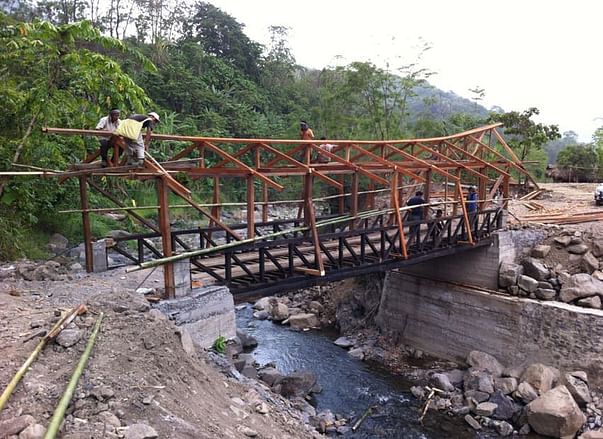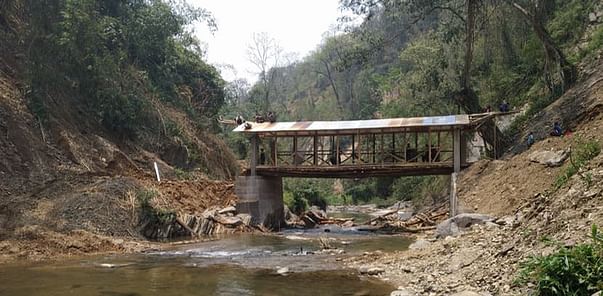 "3 years back we started surgery camps, we have had the luxury and the opportunity to have doctor friends from across the whole of India who actually come twice a year, they bring their own equipment, they actually buy their own air tickets, and land up at our primary health centre, and are there with us for 2 weeks every year where we actually screen people who need surgery.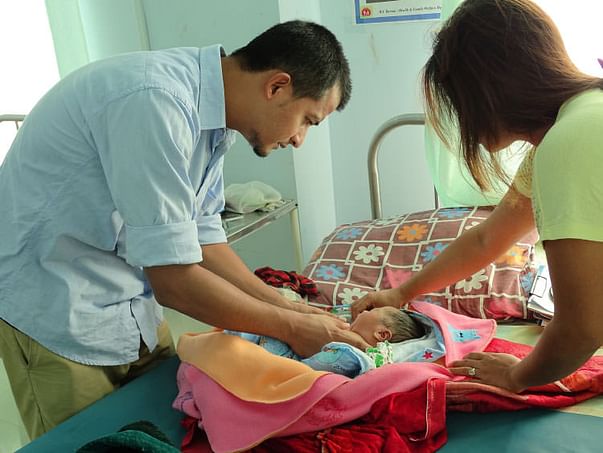 "In fact in one of those camps, we were screening for people in need of a surgery, in this remote village, when I found a 10-year-old girl, bedridden because a bone injury had been left unattended for 2 years. Her bone was jutting out of the wound. We immediately arranged for the girl to be air-lifted to the facility. The girl was operated during the annual surgery camp and now walks with the help of a stick. There would be at least 6000 such touching positive transformational stories."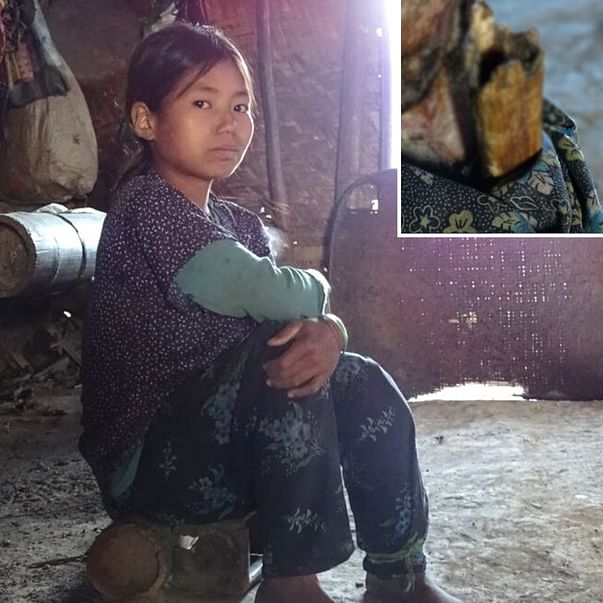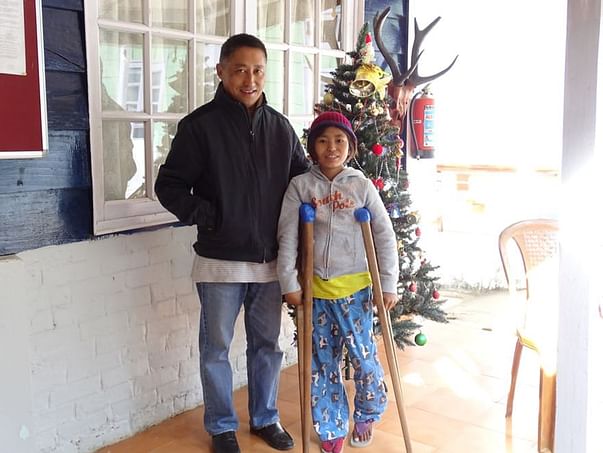 ECS extends nutrition services to over ten Anganwadi centres and provides mid-day meals to all the schools in Tuensang district. Chingmak is in the process of establishing a community kitchen.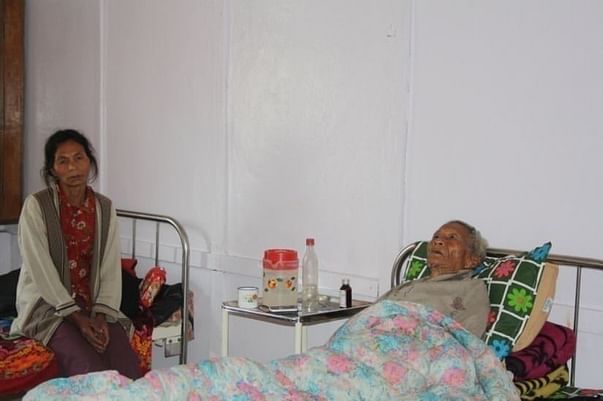 "With the pandemic one of the concerns we are having is, how do we make these primary health centres and sub-centers equipped to deal with Covid-19 patients. With a population of over 4 lakh people, we have only 2 ventilators, we have around 50 sets of PPEs and none of the sub-centers are functioning. None of the primary health centres are equipped with tools, doctors, or manpower as we can't afford it. And so my humble appeal to donors is, your support will really enable us to prepare and fight this pandemic. This is our only to hope survive, and we need your help urgently."