"We must give more in order to get more. It is the generous giving of ourselves that produces the generous harvest." ―Orison Swett Marden
We are aware about the nationwide lockdown in efforts to control corona pandemic and the impact it is creating on the lives of everyday laborers and workers who are dependent on daily wage they earn by stepping outside the house and working.
Meet Mr. Chinnaveeran, a 56 year old sanitary cleaner. His family's source of livelihood was interrupted by the pandemic as both him and his wife lost their jobs.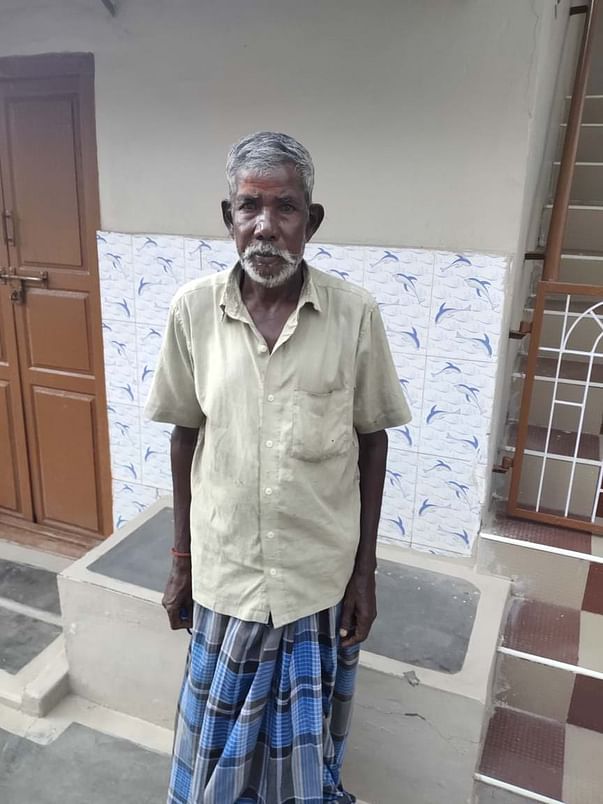 Like Mr. Chinnaveeran, atleast one-third of the workers have lost their jobs and have difficulty feeding their families. It is a blessing indeed for us to be well equipped with good food to eat and good health in this current scenario.
Dakshina Foundation, a Non-Profit Organization has spawned an initiative " Mithra", a platform for you to earn divine blessings by contributing to a struggling friend & support him/her to survive this Pandemic.
What does "Mithra" do?
The initiative "Mithra" opens up an entry point to your wealth and divine blessings. One of the intention is to harvest the feeling of brotherhood by seeding the thoughts of sharing and caring for each other in the society.
How does "Mithra" do it?
· Our volunteers who are working on "Mithra" takes special care and attention to handpick families who are really suffering to even eat three square meals a day.
· Our volunteers check for the credibility of the family who claim that their daily livelihood is lost due to the pandemic. This is out of sole intention that the people who genuinely deserve help are not left unattended.
· They make sure that the plight of these families reaches families who can afford to help others.
We have been able to offer provisions to
100
different families like that of Mr. Chinnaveeran by collecting funds from our near and dear ones of our foundation and each one of our lives' have transformed the better. We want to make sure people get into sense of belonging, positivity and brotherhood in this otherwise trying time by encouraging them to help people who are not able to get back on their own feet and afford groceries yet. We want to share the joy of giving and the blessings from it to all. We are reaching out to you so you could feel happy that you were part of the reason that 5000 more families could happily eat 3 square meals a day.
What Mithra provides with the money donated?
For every
Rs. 2500
, we are able to provide the following for one entire month for a family of four:
A bag of rice

Dal

Red Chilly

Tamarind

Pepper

Jeera

Mustard

Turmeric Powder

Oil

Wheat flour

Rava
Please come forward and indulge in the noble task of spreading positivity to the entire world by helping out families in need. Any contribution will definitely fill your life with happiness and prosperity. Do contribute and share this campaign link with your friends and family.
We prefer donation through UPI to reduce payment gateway charges.