Who we are
Yuva Galam began as a movement in 2018, led by Naga Sravan who was determined to spread a single idea - youth aren't the future of India, we are its present! Sravan cycled 1864 km. from Ichapuram to Bapatla meeting thousands of students in 90+ colleges, inspiring them to be active citizens, to participate in grassroots politics, to demand accountability, to consider evolving as political leaders. The movement threw up a youth manifesto for the political parties of AP to adopt its main themes for the coming elections.
Spanning 3 months, it was a short-lived but hugely successful experiment in mobilizing youth for an urgent cause: to speak up, rise up, empower self, and lead our politics. In 2020, the movement transformed into an organization to provide the kind of support young men and women need to break into politics and policy-making. Youth aspiring to have their imprint on politics face multiple entry barriers: lack of networks and social capital, inexperience, disillusionment, non-engagement, and barely any inclusive platforms to engage meaningfully with civic issues and governance processes.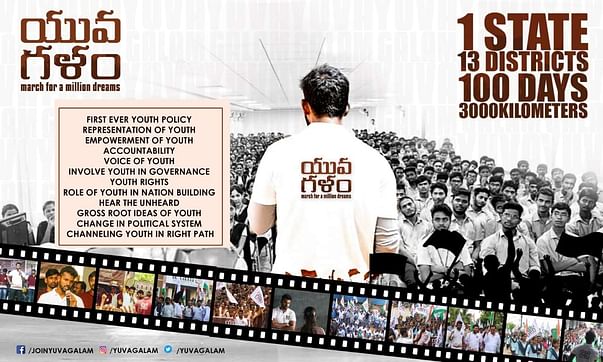 Yuva Galam strives to be the platform that incubates aspiring leaders, RTI activists, future Sarpanches, MLAs or even MPs who rise up organically from among us. We are a non-partisan political organization focused on Andhra Pradesh and Telangana.
Our progress in 2020
Yuva Galam's theory of change is simple: mobilize, organize, reform. We want to mobilize youth, organize capacity, and bring basic reforms in how citizens claim their rights, how leaders emerge, and how movements gain strength. And we wish to start getting the small things right:
1) During the covid-related lockdowns, Yuva Galam swung into action and coordinated procurement and supply of rations, expenses and resources to hundreds of needy families and migrant workers walking home.
2) Raise awareness among youth about their local and state representatives. We have done this through releasing reports on the performance of Andhra MLAs and MPs in Year 1 of governance after the 2019 elections. We facilitated webinar conversations with public intellectuals, political leaders, successful entrepreneurs, journalists, and public representatives.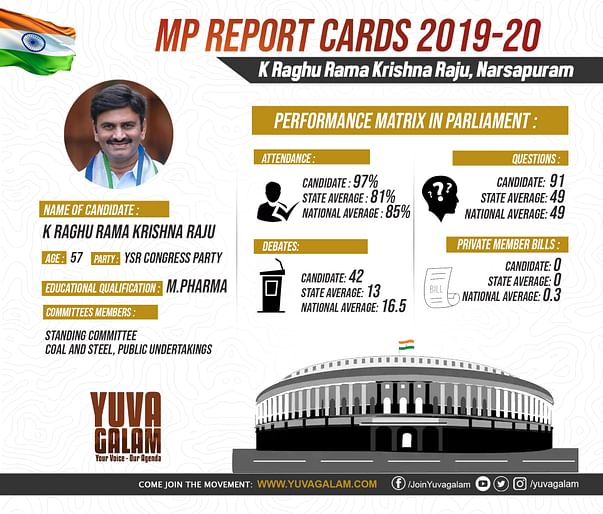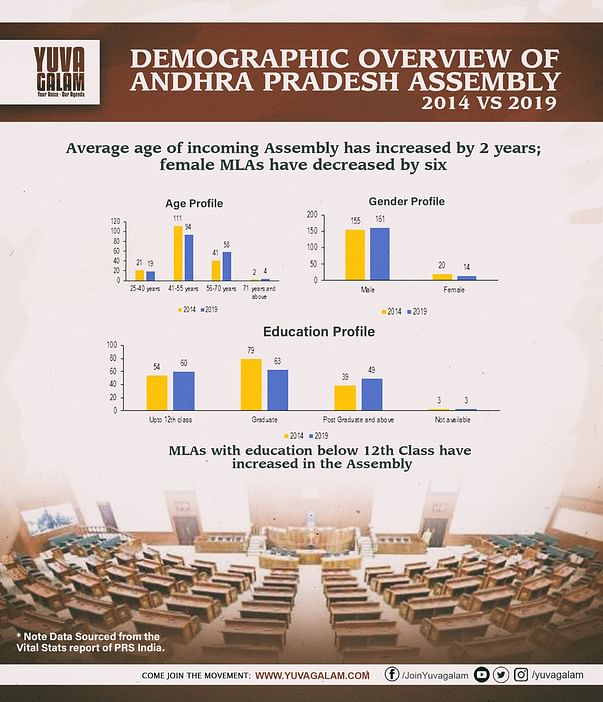 Flagship programs
Yuva Galam aims to build capacity through workshops and policy boot camps for enthusiastic youth eager to enhance their understanding of our governance and political systems. We have done previously this through the virtual parliament CHARCHA and through RTI workshops, having reached and impacted hundreds of individuals.
We Need YOUth
We envision a long-term process where we reach out to at least 10,000 individuals in the next 18 months. We will engage them through a series of awareness programs, workshops, bootcamps, and civic action programs. At the end of this, we wish to shape atleast a thousand leaders - youth who could be sarpanches, activists, representatives in local bodies, or be able to lead grassroots movements on diverse local issues. We come to you to support our efforts across three broad themes, taking off from what we have accomplished till now:
1) Working on Widespread Awareness
Facilitate seminars, conferences, capacity-building workshops, policy bootcamps, and networking events to promote youth participation
Release reports and documents on political representatives, elections, political processes, and other supporting material
Create and deliver elective coursework centred around specific aspects of political processes, theories, and practices with a South Asian focus.
2) Capacity Building
Set up research and consulting groups to study issues related to youth issues, expectations and changing preferences needing a political response.
Organise mock decision-making events (mock parliaments, mock zilla-parishads, mock corporations, mock panchayat, and so on) to facilitate an understanding of democratic mechanisms
3) Facilitating Participation & Representation
Identify and build networks of like-minded organizations and change-makers
Create platforms that enable youth to report cases of graft, abuse and fraud in public institutions and run campaigns to ensure accountability
Shape campaigns to increase youth voter turnout in elections
Promote engagement and structured dialogue between young people and political parties
Connect youth to political leaders, parties and government bodies to ensure their engagement with local governance institutions
Act as a pressure group to influence government decisions & processes
Why Invest in Yuva Galam?
You invest in Yuva Galam based not just the strength of our convictions but on the relevance of our activities done so far. As a non-partisan organization, we have political advisors from all major political parties and maintain cordial relations with both the government and the opposition parties. As the first organization of its kind in the Telugu states, and with access to important leaders and parties in AP, Yuva Galam will have sufficient resources and capacity to implement its ideas and push forward political reforms. This land is your land. So fight for it, support what you believe in.
Where will your money go?
To ensure that your money is spent on programs you trust the most, we will be providing the donors a list of issues that we look forward to working on through our webinars and workshops. Donors can choose one of these indicating the choice of program they see their money being spent on. You will be giving us resources that will be specifically earmarked for programs of your choice. To ensure transparency, we will frequently update our website on the testimonials and results of the webinars, workshops, or bootcamp, take your feedback and evolve accordingly.
You could invest in the youth's ability to acquire insights and info about our politics and policies; you could invest in equipping a young woman with the tools to file RTIs or to attend Yuva Galam's boot camp; you could fund an entire workshop or webinar of your choice that could empower hundreds of students and youngsters. Overall, we are geared towards the empowerment of youth in pursuit of their own ideas and issues in political and policy spaces.
Numbers through the Funnel
Roughly, if we are able to reach out to 10,000, we wish to be able to create about 1000 change-makers, 300-odd activists, 100-odd leaders, and atleast 50-odd public representatives. Spending just Rs. 1000 on each potential leader will eventually lead us to be able to make a handful of public representatives who will be able to impact grassroots politics and make system changes from within.
Erica Chenoweth, a Harvard political scientist, has remarked how a critical mass of 3.5% of a population acting differently can bring about significant difference in how any system functions. We at Yuva Galam believe that when we gradually, and finally, manage to influence that critical 3-4% of Telugu population by the end of this decade, we would be on the cusp of truly revolutionary changes in our politics and policies.
Programs - JAN - AUG'21:
| | |
| --- | --- |
| Program | Timeline |
| Seminar | Second and 4th Saturdays |
| 4 Workshops | Possibly around imp. Days, beginning in Feb |
| Assembly Transparency Initiative | Feb-August |
| Charcha | Feb-March |
| MP\ MLA Report Cards | June |
| Bootcamp, Hackathon | August 2nd, 3rd week |
| Outreach & Engagement | Continuous Evolution |
Goal
We aspire for a future where representative politics is accessible and inclusive of youth; where the public is well-equipped with tools to actively engage with state institutions; where grassroots politics shapes young leaders working beyond parties. In the short-term, our objective is to create those thousand leaders at the grassroots by mid-2022 through our capacity-building processes.
In Media
Yuva Galam Survey on AP MLAs
Yuva Yatra across Andhra: Meet the man who's cycling across AP to get students to create a manifesto for the polls
ఏడాదిలో ఎంపీల పని తీరిదీ
Eenadu: Lok Sabha MPs Report Card for 2019-20
3000 Km Across AP In 100 Days, This 25-Year-Old Advocates Political Awareness Among Youth
An Andhra Lad Is Making The Nation's Youth Proud By Being The Voice Of Change We Need

Voicing the youth's aspirations: Yuva Galam to march in Visakhapatnam
This Andhra youngster is travelling across the state asking youth to engage in politics