Educate a child, change the future.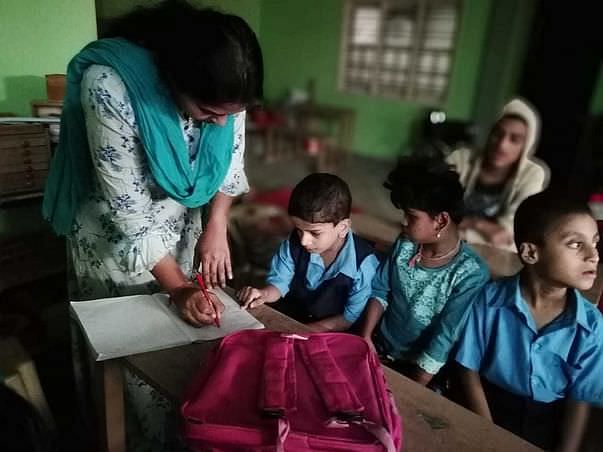 India's literacy rate carries on to be below the global average, despite concentrated and long term efforts
Hello everyone we have joined hands to help physically challenged children for their further education and career training for their growth
We would like to take help from you to make this project successful
Free education
The Right to Education Act, passed by Parliament in 2009, has ensured that children between the ages of 6-14 should receive free and compulsory education. As a result of this Act, there have been some improvements in the number of children within these age groups getting education.
But we need to think about children who don't fall within this age group. Without education, children below age 6, who haven't yet qualified for free and compulsory education, could fall into the clutches of child labour. Once they fall in, it's immensely difficult to get them out.
Hope Group came forward to help children who are physically challenged children for their further education and career training for their growth, so in future they will be eligible for free education with the help of scholarships
We alone can't accomplish this, We need a family & it can be you or anyone..
Come join our hands in this and make it happen ,Be a part to change the future