RAISING FUNDS FOR MARGINALIZED COVID AFFECTED TRIBAL FAMILIES IN DANG BY PROVIDING AGRICULTURE KITS TO ENABLE THEIR SURVIVAL

The marginalized tribal community in the Subir block of the Dang district of Gujarat has been devastated by the COVID-19 pandemic. Most families in Subir rely on subsistence agriculture and migration for contracted wage labor for survival. Due to the pandemic and subsequent government lockdowns,
over the last two consecutive harvesting seasons tribal families have lost their earnings and all of their savings have gone towards meeting basic daily needs, food, and the added cost of COVID-19 treatment (transportation and hospital fees).
This has left many Dangis
helpless and vulnerable, unable to even buy seeds required to initiate agricultural activity in the upcoming monsoon season.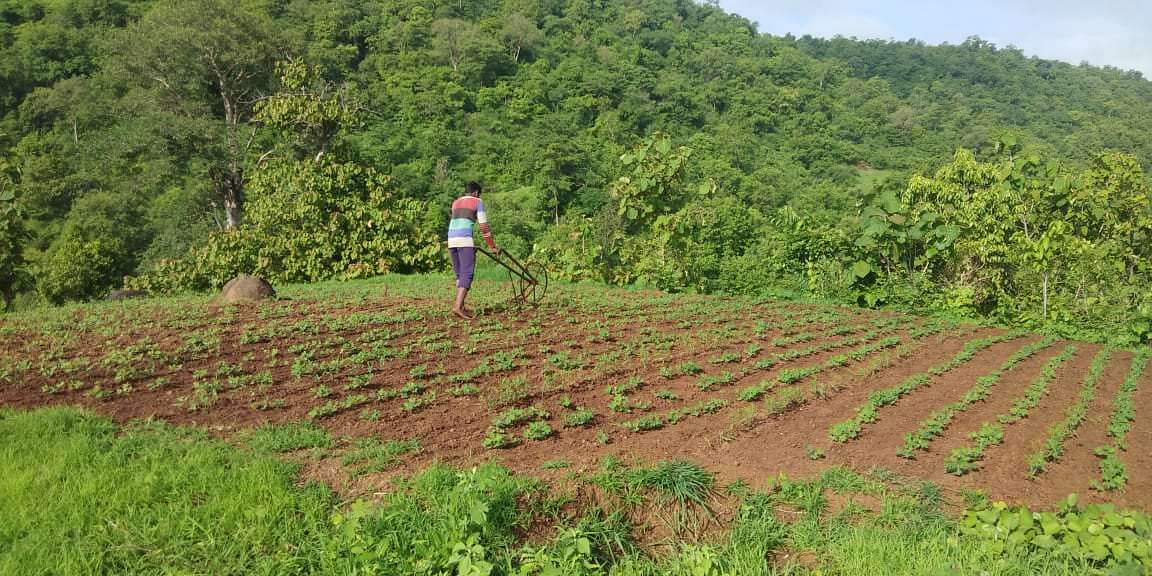 The yield from their agricultural activity in the monsoon allows them to feed their families for the year and save for the future -
they depend on it for survival.
In light of this,
we want to distribute basic agricultural kits consisting of seeds and fertilizers to the most vulnerable families in Subir.
The cost of each kit comes to INR 2500/- (cost of seeds, organic fertilizer, handling, transportation & distribution, orientation of the farmers and setting up the seed bank).
Agricultural Support Kit Components:

1. Corn Seeds
2. Paddy Seeds variety 312
3. Paddy Seeds variety 807
4. Organic Fertilizer (Vermi-compost)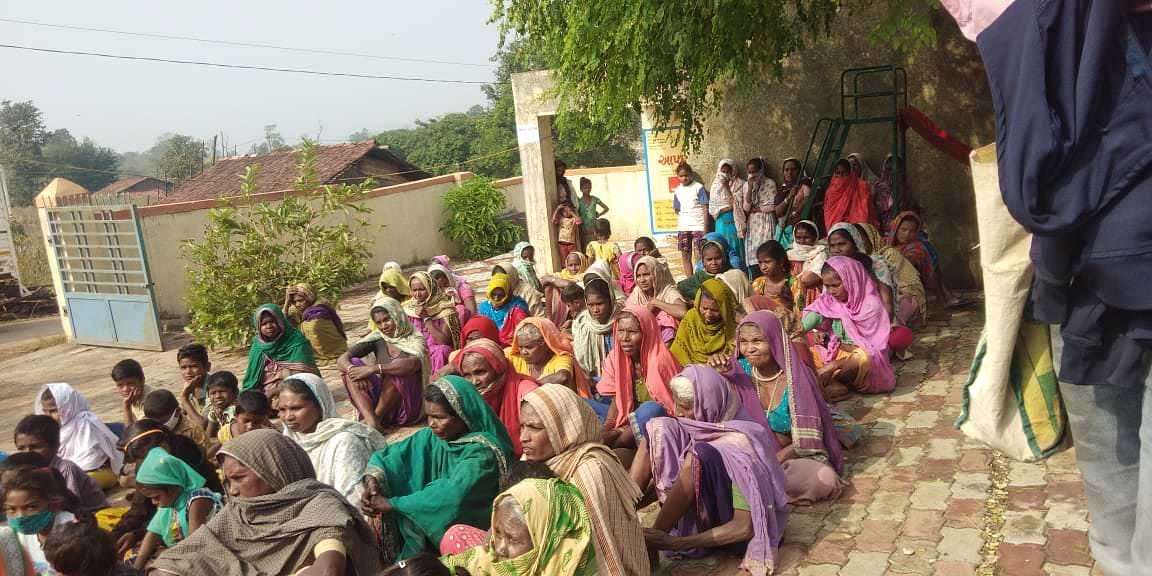 The Jan Kalyan Trust has identified 623 families across 10 districts who require immediate assistance. Rs 2500 is needed to make a kit that supports one Dangi family.
Through this fundraiser, we hope to raise money to support at least 300 families.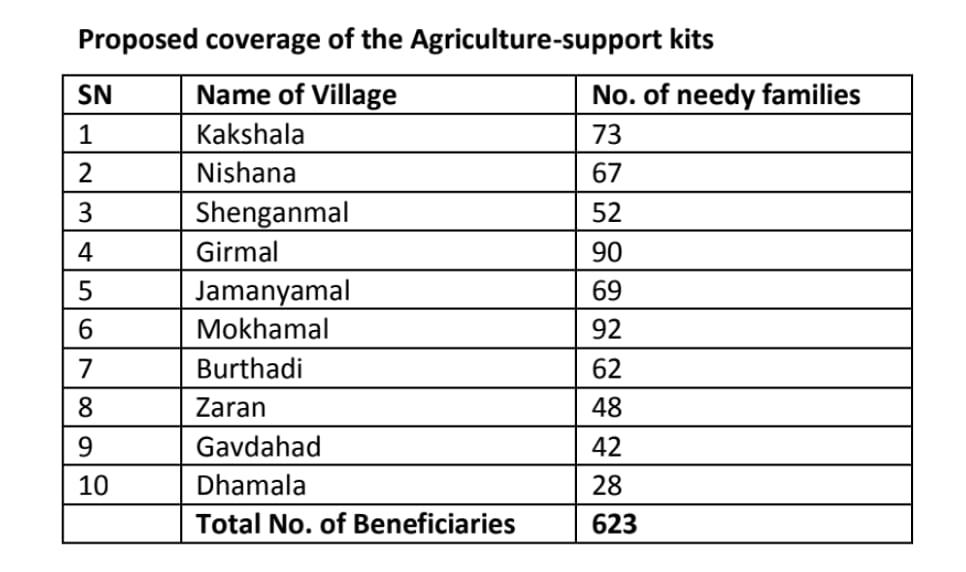 These agricultural kits will help avoid situations where vulnerable tribal families need to borrow from money lenders who exploit them by charging excessively high interest rates. The debts from their loans further push the Dangi people into a vicious circle of poverty, and the interest rates are often so high that multiple generations of farmers remain indebted to the same money lenders.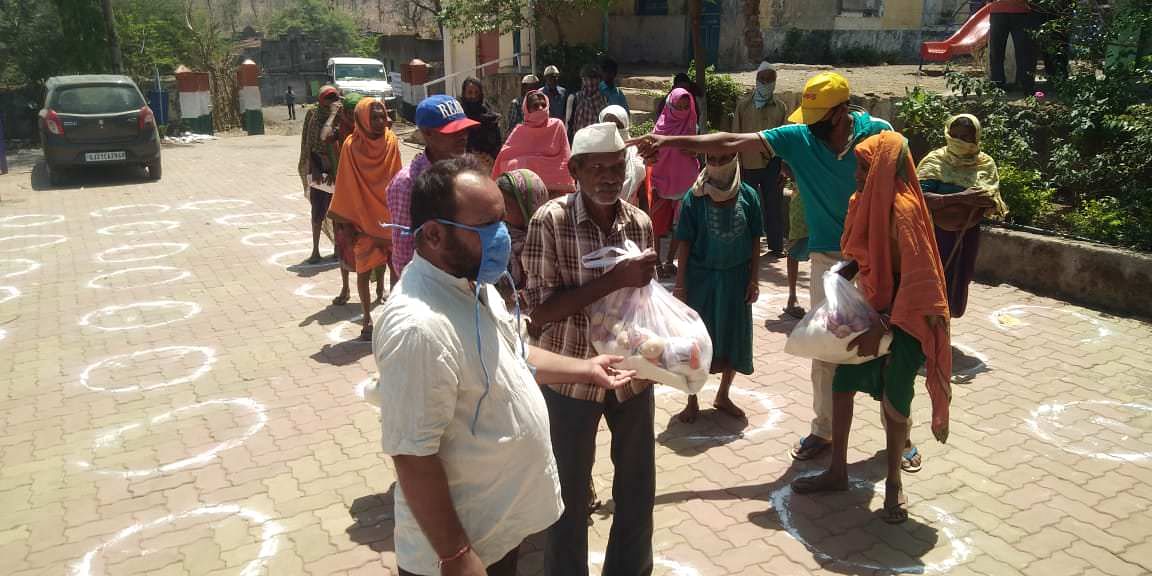 This intervention will help vulnerable Dangi farmers become self-sufficient by harvesting enough crops to not only meet their own consumption needs, but also a surplus that allows them to meet their agricultural requirement for the next year, and seeds. At the end of the harvesting season
Jan Kalyan Trust will also create a "Seed Bank" that will store seeds collected from all these 623 families.
These seeds will not only be used by these families for their next year's agriculture but it can also be useful to support other needy farmers from the neighboring villages.
Your contribution, however small, will play a vital role in ensuring that these Dangi families are able to recover from their vulnerable situation and gradually break the vicious cycle of poverty.
----
For more information on this fundraiser and a detailed memo on the initiative you can visit: www.dangculture.com/fundraiser
The
Jan Kalyan Charitable Trust
has been working in Dang for the last 6 years on addressing the various issues of the tribal community such as water, health, livelihood through skill building, financial literacy, and the education for the children of highly marginalized tribal communities. Among their many accomplishments in the region, the trust has ensured continuity of secondary and higher education of more than 400 children by linking them with admissions, scholarships from Government schemes, and other sources.
Support Dang
is a non-profit tourism-based initiative to financially and socially empower the Dangi people through the promotion of ethical tourism, the sale of local Dangi produce, setting up of homestays in the Dangi region, and the documentation of Dangi culture (www.dangculture.com).
You can also contact us with any queries:
Gautam Bhai Chaudary
(Jan Kalyan Trust):
jankalyanfoundation.gujarat@gmail.com
+91 7016213997
Ananya Jain
(Support Dang):
dangculture@gmail.com