Mampi gestures the nurse to take Srehan away for his Blood Transfusion so that she can speak to us. Even though Srehan is only 9 years old but he is very quick to grasp how he is hanging in between a life and death situation, even when his parents try to assure him otherwise.
"There was

blood oozing out of his nose and gums.

He was trying to say Ma...Baba but he was gasping for air and couldn't even complete his words. I had to rush him to the hospital but the sight of my only child covered in blood froze me with fright. They took him

immediately into ICU as they feared of an internal bleeding and put him on oxygen support

. All bad thoughts started coming to my mind that instance...is this the end? Am I seeing my Srehan for the last time?"- Mampi, mother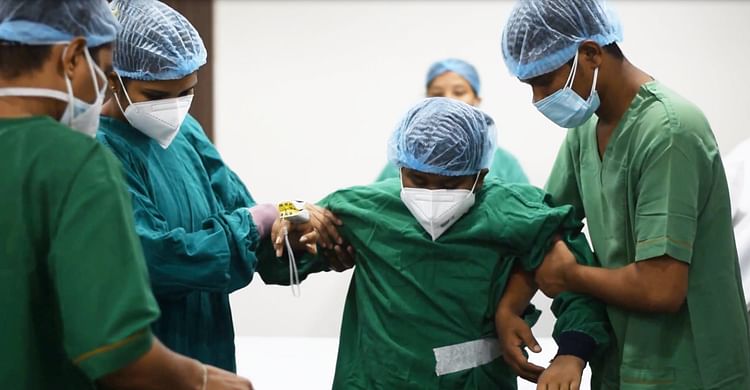 He suffers from a rare disease wherein his body can't produce blood cells
After reaching hospital, Mampi and Sujon got to know that Srehan had contracted an infection. He has been
suffering from a rare disease called Fanconi Anemia due to which his immunity is extremely compromised.
His body is unable to produce any blood cells on its own and a
Bone Marrow Transplant
is the only possible way for Srehan to recover from this inherited disease.
Srehan has to be given units of blood every month in this condition because of which his body is getting weaker. At times his body doesn't accept external blood, causing a host of infections in him. This time his infection is so severe that he is on complete oxygen support. With this Transplant, his body will be able to produce healthy cells on its own and repair itself, which it's failing to do so now.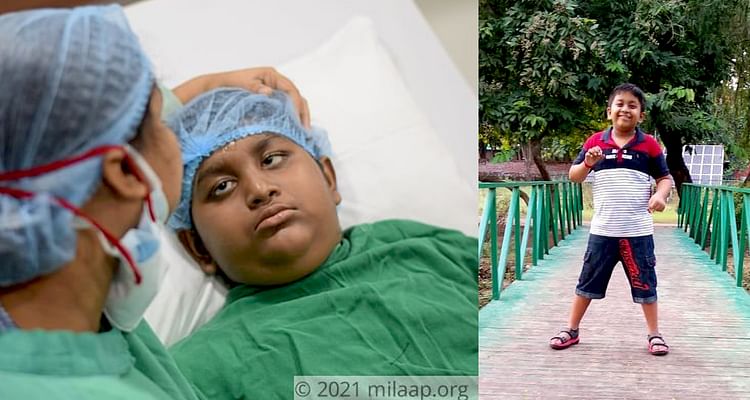 He hasn't seen his son since a month because of the fear of infecting him
"When Mampi was pregnant with Srehan, she was anemic too so the doctors asked us to be extra careful. 7 years passed and I never thought it will affect Srehan anymore but now when I got to know about his disease, it felt like someone has stolen every single happiness left in my life. Its been months I haven't seen my son and wife yet because I'm not allowed to go near them. Imagine my plight when you're told that as a father that you have to stay away from your son because you can pose a risk to his life?"- Sujon, father
Srehan needs this Transplant urgently otherwise his organs can fail and his risk of getting cancer will also increase
. His father is a farmer and for him to arrange 32 lakhs would be equal to losing all hopes of saving his son. They had to dropout Srehan from school as to keep him in the roll call meant paying his monthly fees which wasn't possible when they are struggling to even afford his daily medicines.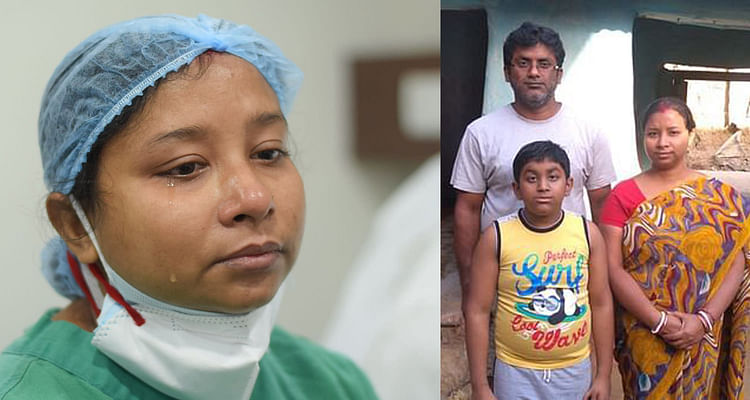 He misses having friends and a normal childhood
"I don't have any friends of my age. Earlier, whenever I came in contact with anyone while playing, I would get sick for days and had to be admitted to hospital. The infections have always been quick to attack me and whenever I see black spots on my hands and legs, I know it's time for me to get painful injections again. I don't want anything but just a chance to be a normal kid again."- Srehan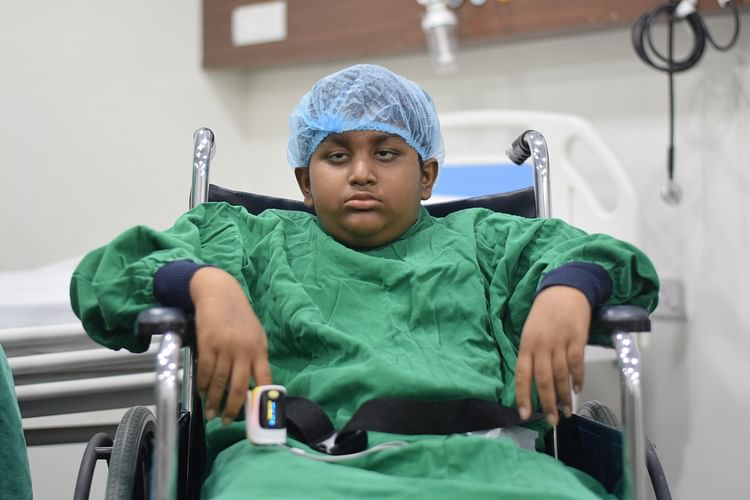 His pitiful condition has matured Srehan way beyond his age. He the only child of his parents and after suffering so much, there is a cure that can save him. They have sold their land and spent all their savings to afford this Transplant for him but it is still not enough. Please help his parents save 9 year old Srehan by funding for his Bone Marrow Transplant.