"Ranit's last chemo session was a horrendous experience for him and for us. He couldn't sit through the entire session. He started throwing up midway. Two nurses and I had to hold him to forcefully make him sit through the whole treatment," - Mamoni, mother.
Usually a very strong woman, Mamoni couldn't hold back her tears that day. She wanted to take her son away from the doctors and nurses and all the pain but the helpless mother knew that this is the only thing that is keeping her son alive now.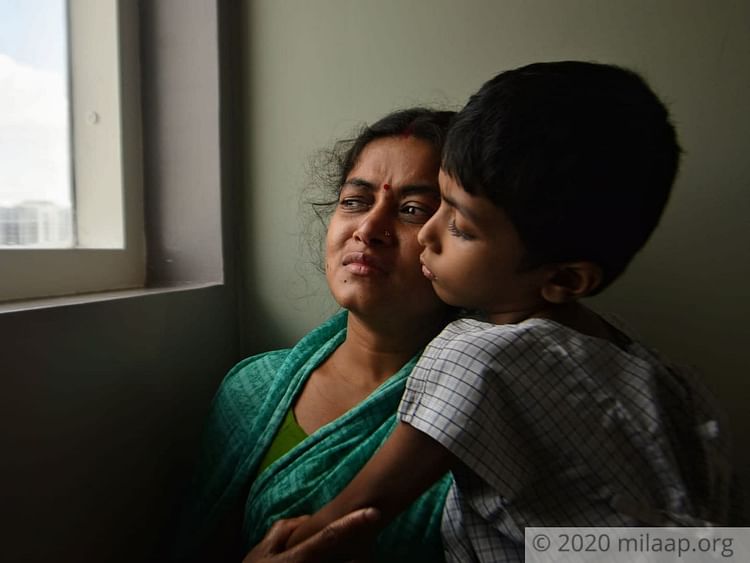 Without any warning cancer crept into their lives
A chirpy and happy kid, Ranit was never late in finishing his homework. Mamoni would look at him and smile as little Ranit memorised the tables and the rhymes and recited them fluently. Mamoni and her husband, Ramen were happy in their own little world in Kolkata.
"But a few months ago, I started noticing that Ranit had lost his appetite. He wasn't eating anything, not even his favourite food. If I forced him to eat, he would throw up. Soon, I noticed a lump in his stomach. All this didn't seem right and we took him to the doctor," - Mamoni.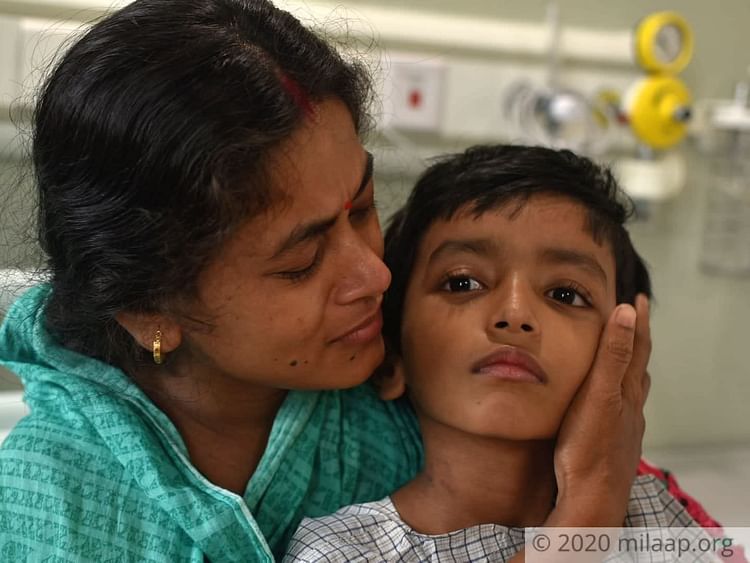 Multiple tests were done and finally the worried parents were told that there was a cancerous tumour growing on top of Ranit's left kidney.
At just 6, Ranit lost one of his kidneys
Ramen and Mamoni took Ranit to Bangalore. They wanted to give their only child the best options. Doctors here suggested immediate surgery followed by chemotherapy.
"We were still in shock. How could this happen, he was always healthy. But we somehow arranged for the funds and went ahead with the surgery. My 6-year-old son lost his left kidney - the doctors said that this was the only way," - Ramen, father.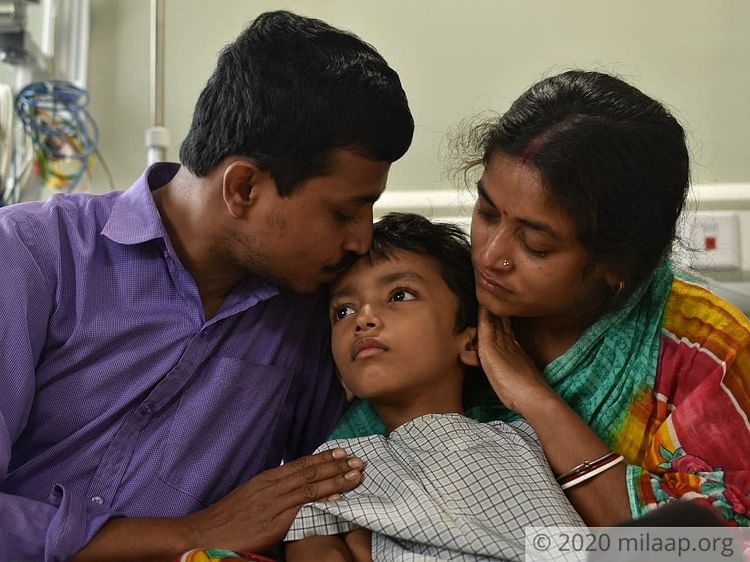 Ranit's treatment isn't over but his father has nothing left with him now
Ramen used to work in a small micro-finance company in Kolkata with a monthly salary of Rs 12,000. Mamoni used to stay at home - looking after Ranit's every little need. They never had a lot but it was enough for them. But they were saving up for a better future for their only son, they had big plans for him.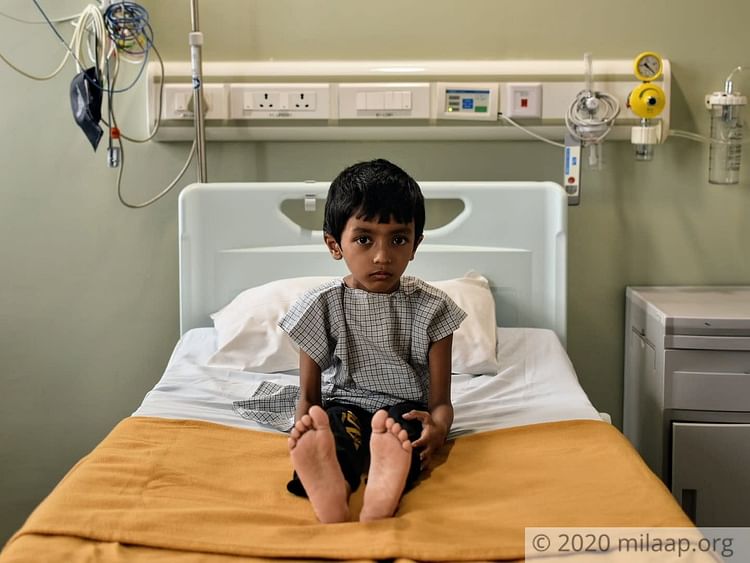 "And now all that is gone! I used up all my savings and even borrowed from friends and relatives to pay the 6 lakhs to start Ranit's chemotherapy. Three cycles are over but he needs many more. Doctors told me that along with chemo and radiation, he needs a bone marrow transplant. It will cost us 15 lakhs. How will I afford that?" - Ramen, father.
Ranit's cancer is spreading very fast and if his treatment is discontinued it could kill him. The poor parents are aware of this but are helpless. Now their only ray of hope is you. Click here to contribute and save Ranit's life.