It started off with just small spots here and there on my body. But then it started spreading everywhere. Soon the spots became rashes, and in time those rashes have become open wounds. Six years later and it's all over my body now.
And the pain... it burns. Inside, outside, everywhere, my body feels like it's always on fire.
Every second of every minute of every day, it feels like I'm on fire...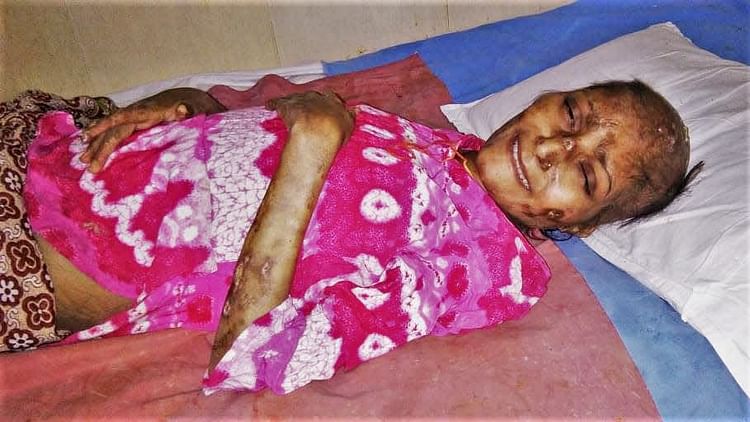 Poonam was 21 when it all started. She had just finished her B.com — the first girl in her family to graduate — and had started working in a small company. But just a few months into her new job, when she started getting mysterious and painful rashes that started to peel, she was forced to quit.
"I didn't know what was happening to me, just that with each new day more and more of my skin was falling off of my body. My hair started coming out in clumps. My lips started cracking and bleeding when I tried to smile. I started getting scared... of the girl I saw in the mirror."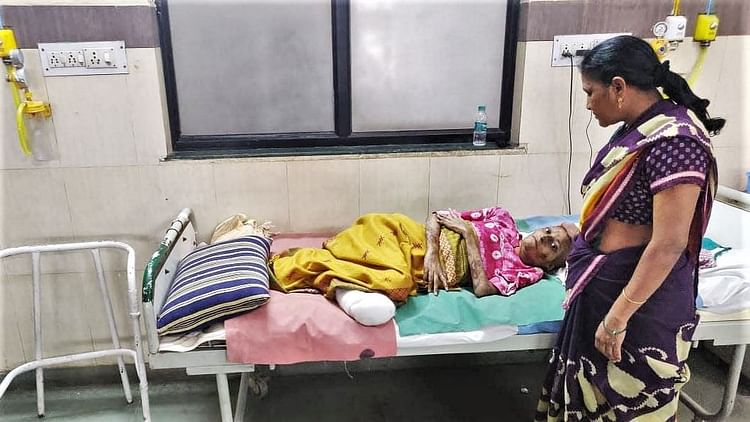 It took two years for Poonam to finally get diagnosed
Poonam was just 5 years old, and her sister 3, when their father passed away. Nalu, their mother, dedicated her life to her children, working 2-3 jobs at a time to afford their care and education. When Poonam started falling sick, she started working 12-16 hours a day, to afford tests and scans for her, but her condition remained a mystery. It wasn't until 2 years later — 2 years of pain for Poonam, and 2 years of struggle for Nalu — that she was finally diagnosed with Lupus (SLE), a rare and dangerous disease where the body attacks its own tissues.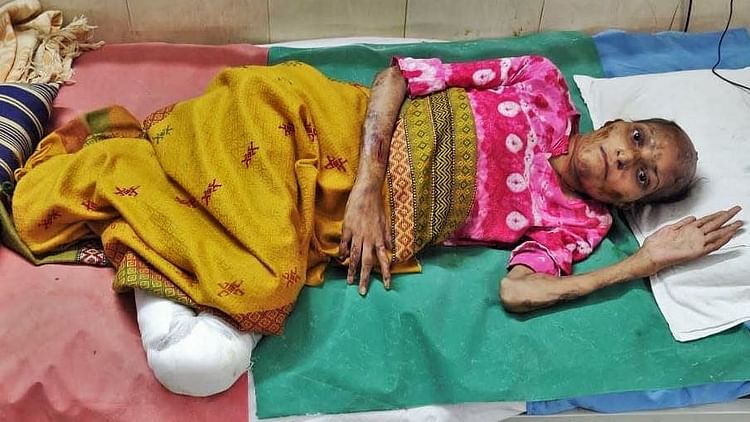 Neighbors started avoiding us, shopkeepers stopped selling us groceries
As her disease progressed, Poonam became increasingly bedridden; not just unwilling to go out into public, but unable to. Nalu tried her best to shield Poonam from the pain, but word still spread about "Nalu's girl, the one with the disease".
"People started saying our house had been cursed, that I was paying the price for some great sin I committed in a previous life. Neighbors started avoiding us, shopkeepers stopped selling us groceries. People I'd known my whole life were not talking to me anymore. Everything changed for me."
All hope is not lost for Poonam, she can recover from this
Six years later, Lupus has now taken over Poonam's entire body. From the top of her head, down to her toes, she is covered in painful and festering wounds. The ones on her left leg and the base of her spine have gotten so bad that she can no longer get out of bed even for a few seconds. Yet there is still hope. With consistent and long-term treatment, eventually Poonam's rashes and wounds will heal. She will be able to stand on her own two feet and walk out into the world that rejected her. But the cost of such treatment is more than what Nalu can afford as a daily wager.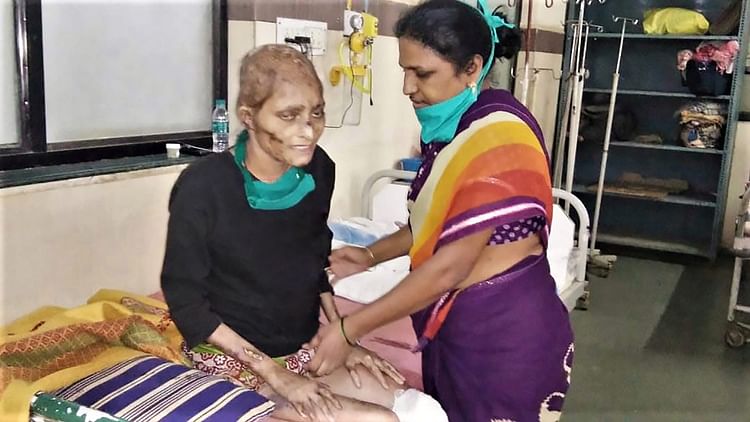 After 6 years of anguish both physical and mental, Poonam just wants her life back
"I call and speak to my college friends every now and then, whenever I can borrow a phone from someone. They tell me about their lives, their successful careers. Some of them are married now. My own younger sister got married years ago, and now she's pregnant. Will I never get to experience these things? My mother tries her best to afford my care but there's a limit to how much she can do. I just want my life back..."
Poonam has already suffered more than she should have in an entire lifetime. Her mother is desperate, and has tried her best, but her efforts are not enough.
Click here to donate and give Poonam a second shot at life.