"I had just come into the room to feed her, when I saw her face covered in blood! She was bleeding from her nose. Since then, whenever I move, even an inch away from her, she starts crying because of the fear. She thinks as soon as Ammi will go away,she will again start bleeding."- Fatima, mother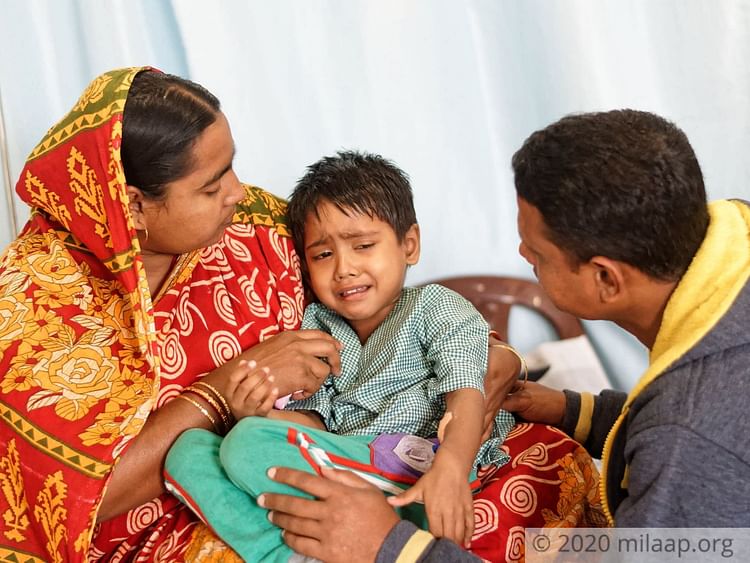 In December 2018, Nafisa's parents were extremely worried because her fever just wouldn't go away. Soon, her neck started swelling and the doctors just felt it was the tonsils troubling her. Even after medicines, there was no relief.
Soon, her face turned so pale, they found out her haemoglobin dropped down to just 3. It wasn't her tonsils. Little Nafisa had blood cancer.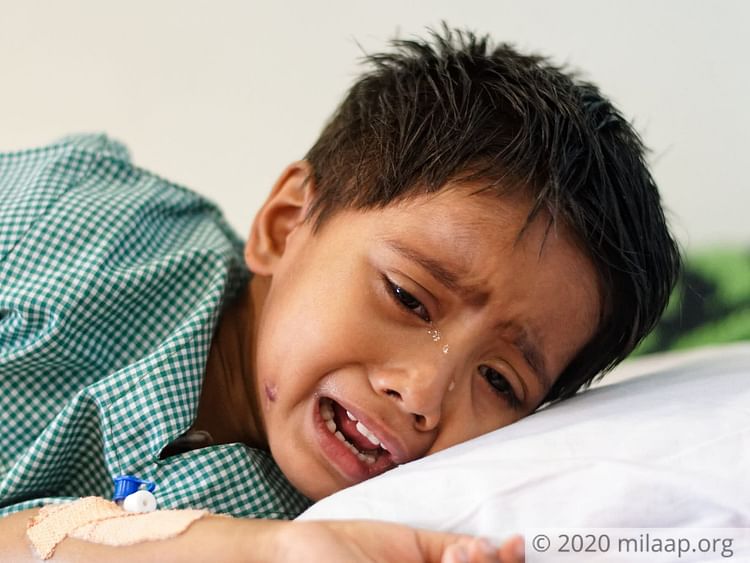 They've already sold their land for her treatment
Ijajul, working as a construction worker, hardly manages more than Rs.4,000 a month. In 2018, he sold his land for Nafisa's chemotherapy apart from using up all his savings.
It took them 7 months to cure her of Acute Lymphoblastic Leukemia (blood cancer). Everything was going fine, until Nafisa started getting sicker with the same symptoms in 2019. Their worst fears had come true again - it was cancer again.
"On her 5th birthday, we found out her cancer has relapsed. When they told me it's curable, I was relieved that we still have another chance to save her. But when they told me to arrange 5 lakhs… I realized I can't afford it. It will take me more than 10 years to earn the much."- Ijajul, father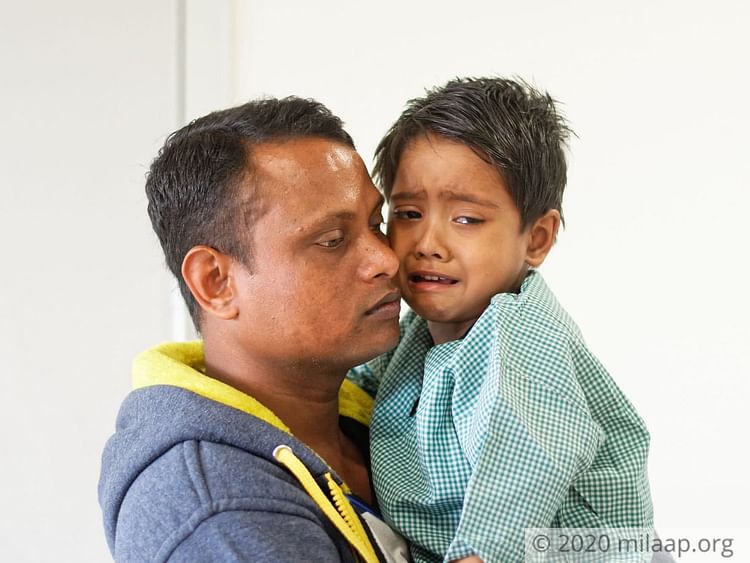 Her mother fears that she might lose her baby girl while asleep
Fatima feels helpless because for 2 years she hasn't seen her daughter smile. She has tried everything, from distracting her by telling stories to showing her cartoons, but nothing seems to be working in front of the immense pain that cancer is inflicting upon Nafisa at such a tender age. Sometimes, she wakes up to see Nafisa's face covered in blood.
"Her blood levels are so low that she needs units of blood every other week. I can't sleep anymore. Whenever she bleeds it scares me so much. Just when I thought my baby is perfectly healthy now, cancer again took away all my sukoon (peace). How much suffering do we have to keep going through?"- Fatima, mother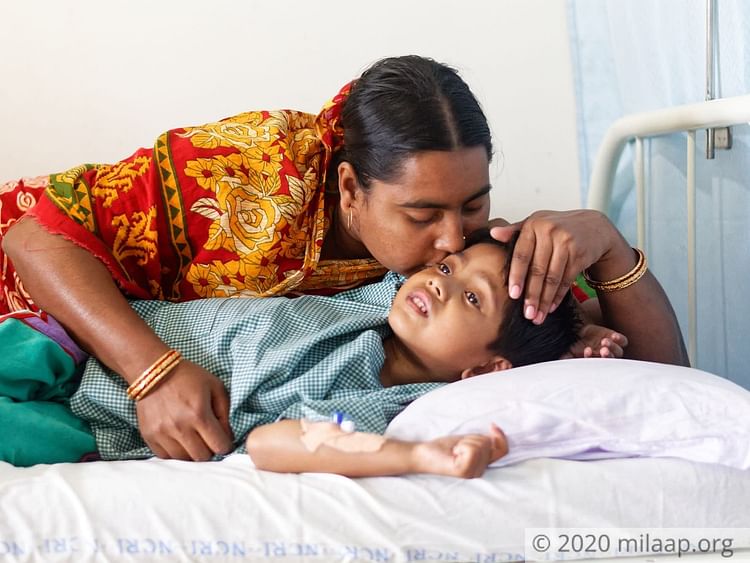 The first time, her cancer was detected at Stage I. But now, time is running out because this relapse is dangerous and if not treated immediately, can take away their Fatima's life. She needs chemotherapy and supportive treatment to be able to make it.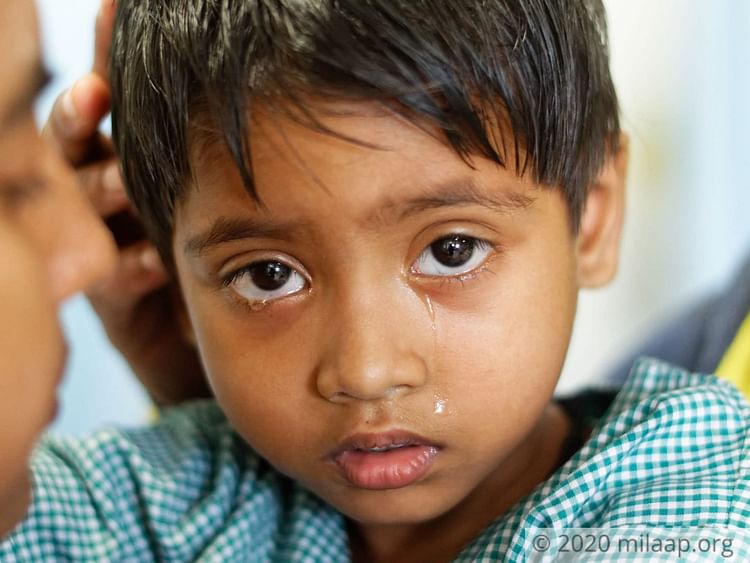 It takes them 9 hours to travel from their village to the hospital
Nafisa has an elder brother too who hasn't seen his mother and sister for weeks. Seeing Nafisa getting weaker day by day, Fatima had no option but to leave her son with Ijajul back in the village.
Fatima is staying in a rented room near the hospital because it takes 9 hours to travel from their village, and they don't want to take any chance if an emergency occurs.
They are trying their best with every fighting chance they have to save Nafisa, can you help them keep their hope alive?