2-year-old Anshul is very scared of hospitals, doctors, nurses and anyone new. He thinks everyone is going to hurt him.
He's so terrified of injections that he holds on to his parents tightly, refusing to let go. He cries and screams.
Sometimes, nothing Bharat and Seema do makes him feel better.
This has been everyday life for this baby who has been undergoing chemotherapy for blood cancer since March.
"It's heartbreaking watching him go through all of this. Every day that he is alive is a blessing. I'm trying my best to continue his treatment, but the times that we are in now…it would take me years to afford his treatment. And he doesn't have much time without it." – Bharat, father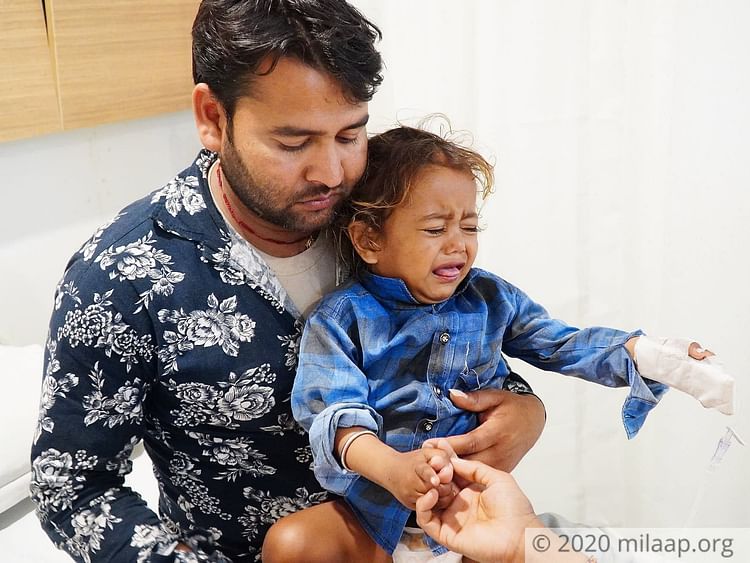 They had no time to waste – Anshul's condition was critical
In early March, when Bharat and Seema found out that Anshul had blood cancer, they did whatever it took to go to Jaipur for his treatment. He had to start chemotherapy immediately.
"They told us it was very serious because he would vomit while eating and sometimes even when he was asleep. His blood count was very low, and he was so pale. We had to start treatment immediately. We left everything behind in our village to come to Jaipur to save him. This is the only chance he has." – Bharat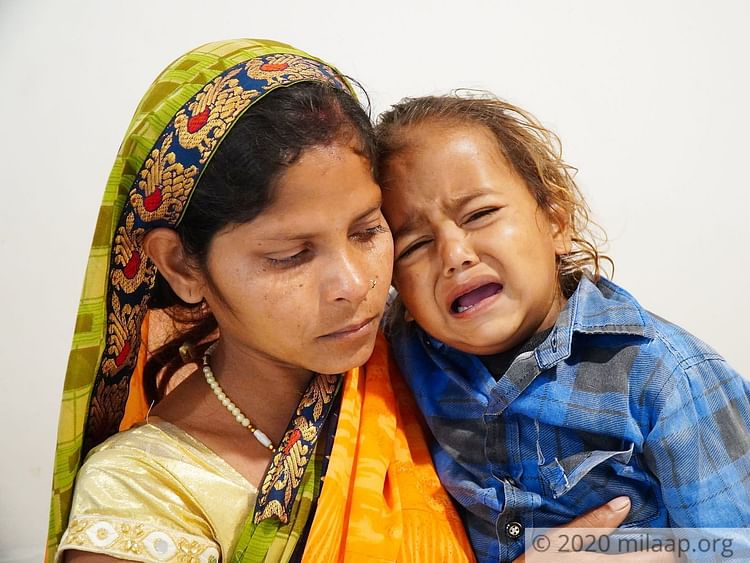 Baby Anshul spends 4 days a week in the hospital, and the other 3 days in the small room that his parents have rented near the hospital.
He can't go anywhere else. He is too weak and it is too dangerous. He needs to continue chemotherapy of the next 6 months, but his parents are struggling.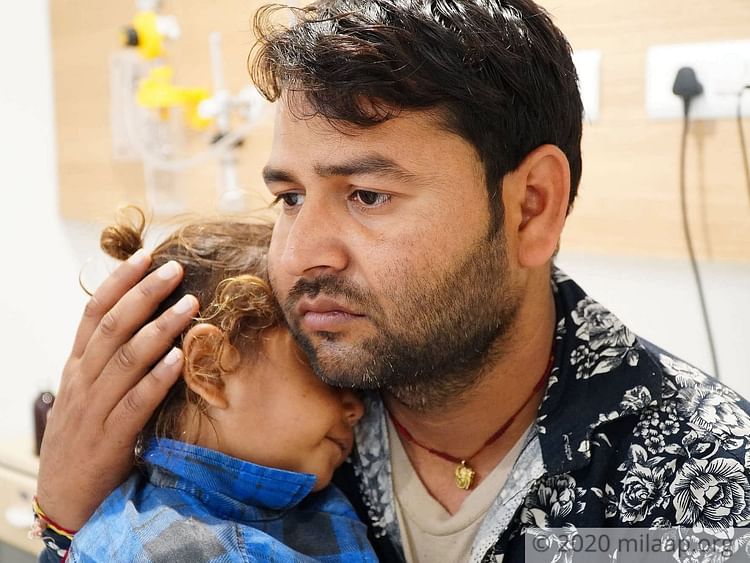 His father has exhausted everything he had saved and borrowed
The medical expenses are piling up. To Seema and Bharat, their happy, content family of 5 seems like a distant memory. All they can think about saving their child from cancer. Bharat, a labourer in a village in Rajasthan, has now exhausted everything he had.
He knows that if he's unable to continue his son's chemotherapy, he could lose him.

"I had 10,000 rupees as savings. I borrowed another 50,000 from relatives and neighbours. I came here with 60,000 rupees. All of that was over in just a couple of weeks. Every day we have to spend at least 7,000 rupees on his treatment. How can I continue his treatment for the next 6 months?" – Bharat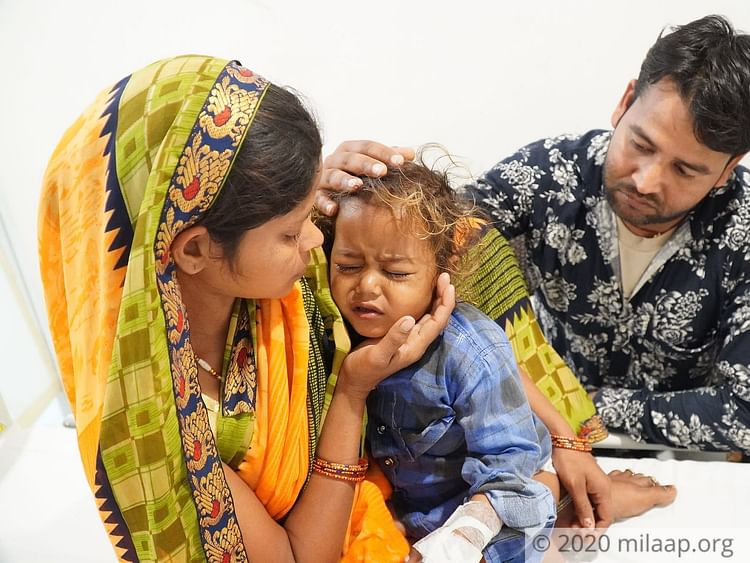 They need your help to save their son
"He had started talking, saying maa and papa. He was growing well, playing with this siblings. We thought he would start going to school soon, have a childhood... but now.."
With continued chemotherapy, baby Anshul can beat cancer. But his parents are too poor to continue his treatment any longer. Bharat and Seema need your help to save their 2-year-old. Click here to save Anshul.