Munna and Priyanka were so happy and excited to welcome their little son into this world. They already had a 1-year-old daughter and with a second child, they felt complete. But just after 3 days of birth, the baby showed signs of sickness.
"He would vomit milk even if I fed it in little quantities and cried inconsolably. Then, we saw him gasp for breath and we knew something was wrong and went to the hospital. But we didn't know that he would have a severe heart disease that could kill him." -Priyanka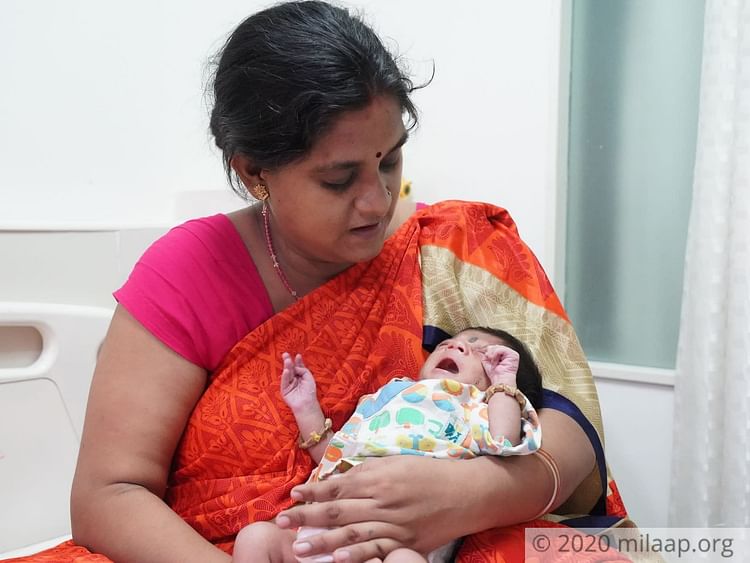 Time is running out, he needs urgent surgery
Kirthik was diagnosed with a
ventricular septal defect (VSD), a hole in the heart
and he needs an urgent surgery. The little boy struggles to take his every breath and without the surgery, he won't be able to live for long.
"Right in front of my eyes he struggles to breathe, he cries so much that it breaks my heart. He must be in so much pain and I am unable to do anything to relieve him from that. He is just a month old now, he didn't even open his eyes properly to recognise me and this... I don't want to lose him."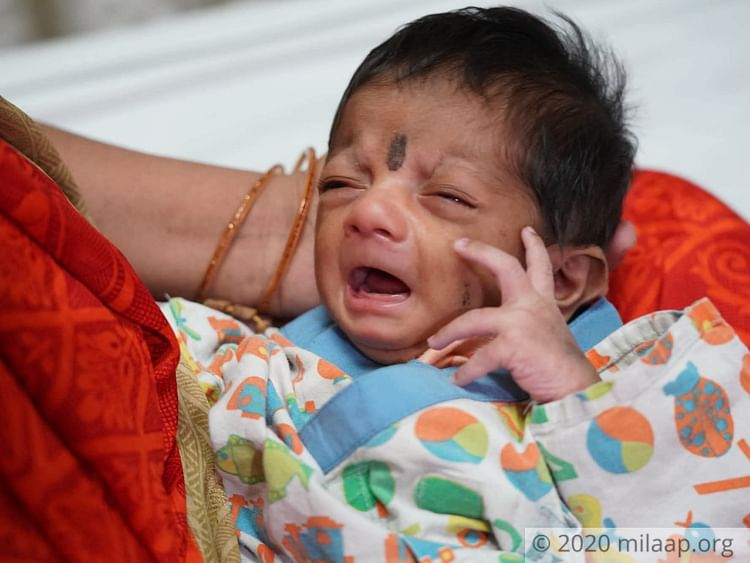 The little one is on the verge of being admitted in ICU
Baby Kirthik was born healthy with a weight of 3.7kgs but he lost weight so rapidly that he is at the verge of being admitted in an ICU. The parents fear to lose their son before they can even afford the surgery.
These complications are all because of this heart disease and
it can come to an end with one surgery but these poor parents are unable to afford the cost.
They need your help to save their little child.
Every penny is important to them right now
Munna and Priyanka moved to Chennai from their home in Bihar 3 years back in search of a better life. Munna started
selling panipuri on the roadside
which fetched him enough income to bear all the expenses and also save a little for emergencies.
But
he never thought that such a big disease will haunt his child's life.
"Our savings? They are already exhausted. They were not even enough to get the initial tests done, we had to borrow. How will we afford this surgery? Although my husband knows that selling pani puris won't be enough, he still goes regularly to sell, in the hope to earn at least something...he is trying but 5 lakhs! It's too much for us."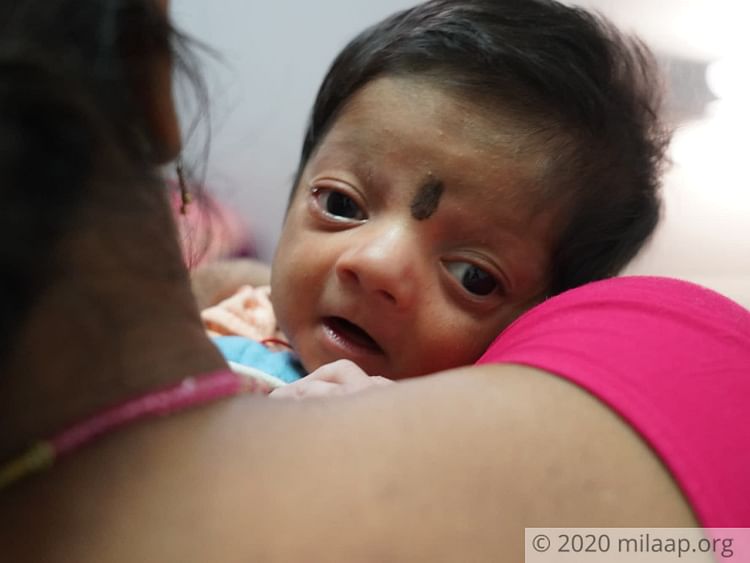 These parents are terrified to lose their newborn son. You are their only hope. Your generous contributions can save him and give him a second chance at life. Click here to contribute.