"Every time I look at the 6-inch scar on my son's stomach, I can't help but think of the pain he has been going through ever since he was born. His stomach is getting bigger with each passing day and he cries endlessly due to the pain. I just want his suffering to end. I can't tell you how angry and helpless I feel right now, unable to do anything to make him feel better or save him."
- Soumya, mother
He had his first surgery at just 9 weeks old
8-month-old Hamansh is Soumya and Mohan's first child. The little boy was born with jaundice and despite medication, his condition kept getting worse. He was just a few weeks old when he was diagnosed with
a chronic liver disease - Biliary Atresia.
It is a condition in infants in which the bile ducts outside and inside the liver are scarred and blocked. Bile can't flow into the intestine, so it builds up in the liver and damages it.
He had to undergo a painful Kasai surgery which left a big scar on his small body - a reminder of what he has been through
. Looking at his progress in the following months, the parents were relieved that their child is safe now, but the news that the

Kasai had surgery failed

left them devastated.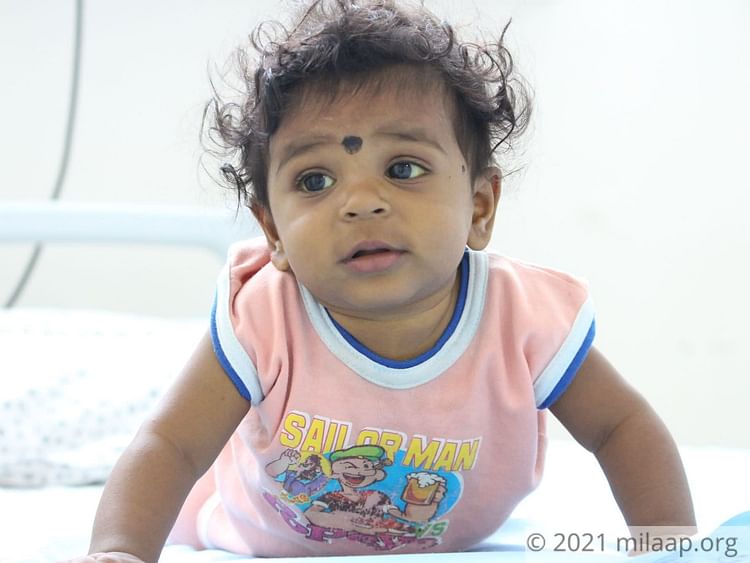 His liver is failing, he needs an urgent transplant


"I was 8 months pregnant when I got tested positive for COVID. I can't tell you how terrified I was, thinking it will affect my baby. The doctors kept reassuring me that everything will be fine but look at him now, he is fighting for his life. His stomach is bulging beyond control due to the fluid accumulation and doctors say that they can't remove it either,

he needs a liver transplant and that too within the next 15 days!

But we can't afford it." - Soumya, mother
This poor mother can't help but blame her sickness for her child's present condition. Hamansh's liver is failing and there is only one cure to his disease - a liver transplant and he needs it now. Any further delay and his liver will be damaged beyond repair.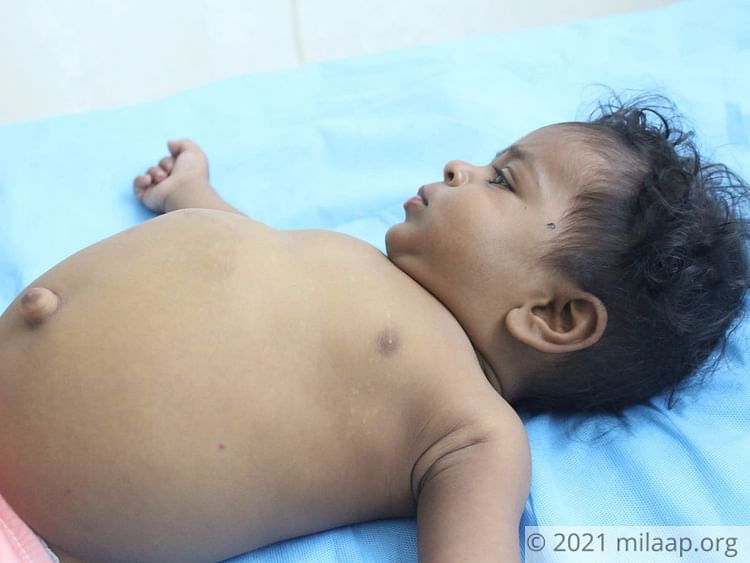 You are their only hope
"I work at a garment shop and my income is just enough to feed my family of three. When my child fell sick and needed the Kasai surgery, I borrowed 5 lakh rupees which I haven't still been able to pay back. Arranging another 18 lakh rupees is just beyond my cpacity." -Mohan
Time is running out and despite running from pillar to post, these parents are unable to gather the required amount. They are losing all their hope and you are their last chance at saving their child.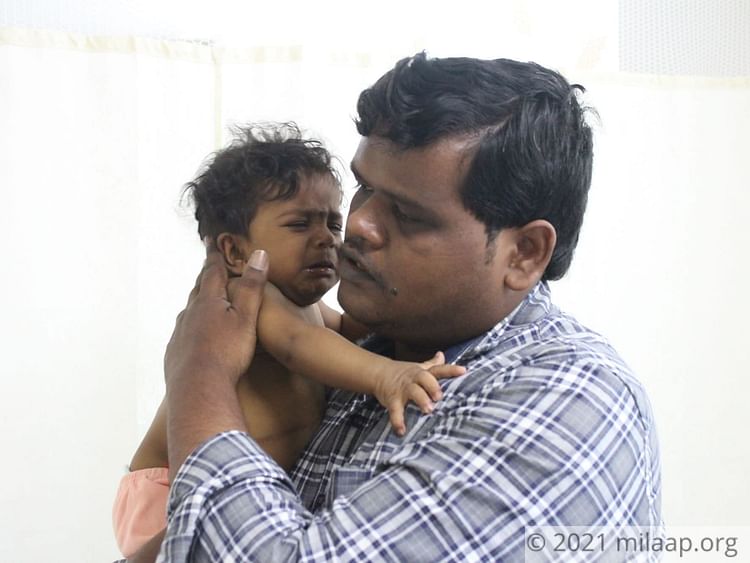 You can help these poor parents save their son. Your contribution can help them afford the life-saving transplant and give their child a new life.