"You couldn't tell just by looking at Parvathi how serious her condition is. At most, she'd appear weak, too tired to even smile properly. But behind all that my little girl is battling an extremely dangerous disease!

It makes her bleed from her mouth, her nose, her ears, even her skin! If we don't get her an urgent bone marrow transplant, our little one is going to bleed to death. But my husband's just a fish vendor, there's no way we can afford the 30 lakhs she needs for the surgery."

— Sharmila, Parvathi's mother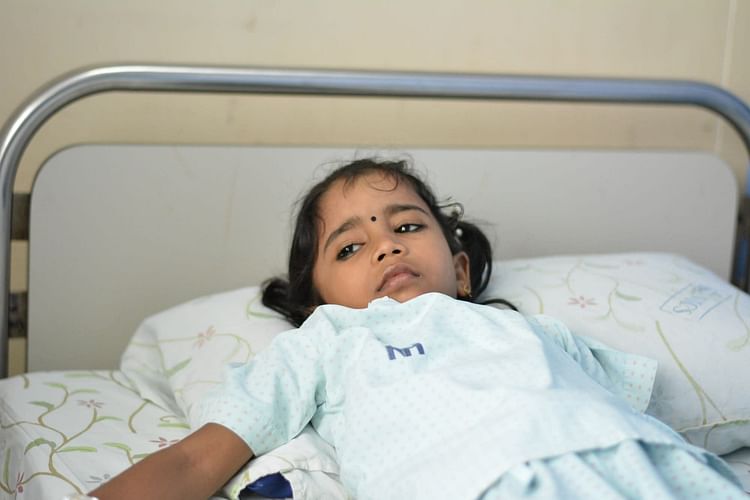 It was just last year when Vinod and Sharmila's precious and only daughter started complaining of body aches. At first it started in her legs but soon she was complaining of pain so bad, all over her body, that she couldn't even get out of bed. And then the bleeding started.
"The first time blood came out of her mouth we were terrified. We took her to the local clinic, and then a hospital, and then another hospital, and so on. Nobody could diagnose her at first.

But then, finally, an extensive test in Manipal led us to the truth.

"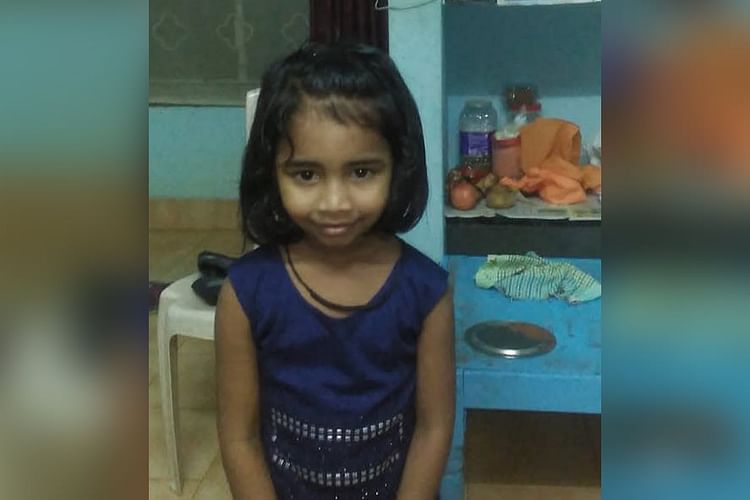 She's one step closer to dying with each passing day
Parvathi has some rare genetic disease, and it is killing her. Only an expensive bone marrow transplant can save her. Each day that passes where she doesn't get her treatment, this poor girl is getting one step closer to death.
"I just want her to get better, she's such a sweet girl! She shouldn't be suffering like this! The other day she saw some kids playing out on the street and she tried getting out of bed but... within moments she collapsed, too tired. She started crying, asking me what was wrong with her! What do I say in that situation? What can I say? She's just 5 years old..."
These parents blame themselves for Parvathi's condition
Parvathi has something called the gray platelet syndrome, an extremely rare and genetic blood disease that makes her body produce unhealthy blood with low platelet counts. It causes her to get hurt and bruised extremely easily, and also causes severe bleeding for no apparent reason.
"Doctors told us it's an inherited disease; she got it because Vinod and I are both carriers!

There's no way we could've known but still, this means it's our fault she has this disease! If something happens to her... then that'll also be our...

"

— Sharmila, unable to continue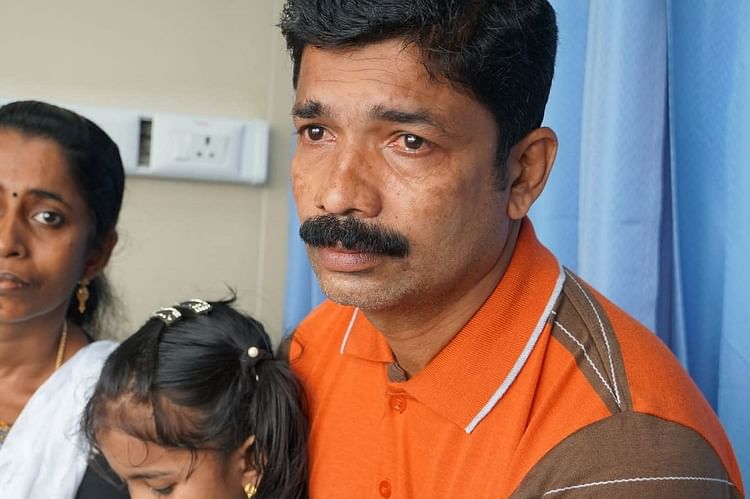 'How on earth will we afford treatment that costs 30 lakhs?!'
"I sell fish by the roadside. It's not much but it's honest work, and it was enough to feed and clothe my family.

In all the years we've been married, Sharmila never once complained about or questioned how little money I make. But now I see the pain in her eyes, and I feel it too. If we weren't this poor then we could save our daughter. But we are, and we're unable to!

You're our only hope now. Please, please help save our daughter's life! She's our only child, she's our world..."

— Vinod, father