"It started with a fever which we thought would go away after a few days but things just kept getting worse. His eyes turned yellow, his skin turned pale and his stomach started to bulge. But we never thought it would turn out to be a disease that will threaten to take his life. His liver is failing and we are running out of time to save him." - Arun Kumar, father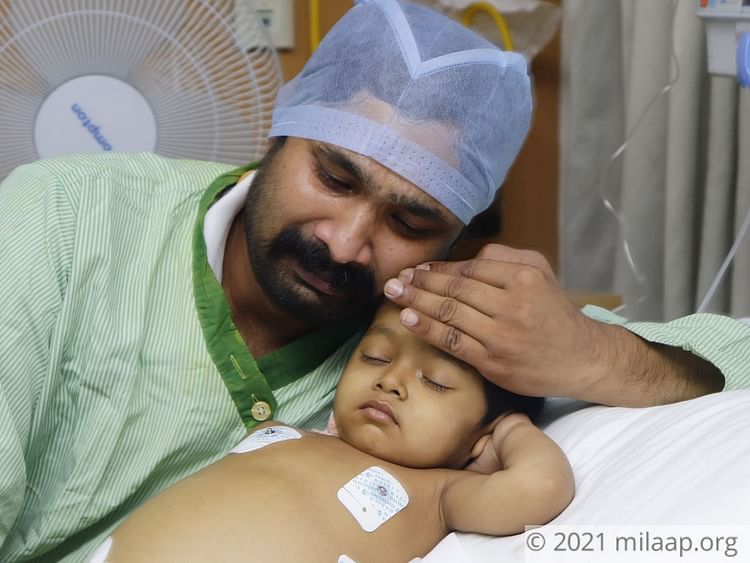 Being at the hospital has become his new normal
3-year-old Ayansh suffers from
chronic liver disease
that is causing his liver to fail. Ayansh's condition is so severe that
he is admitted in the ICU right now, unable to even move his body as it leaves him in unbearable pain.
He has gotten so used to the needles now that he doesn't resist when he has to be given injections.
Being at the hospital has become his new normal.
He has excess fluid accumulation in the stomach that is being removed frequently to relieve the pain along with heavy medication but none of it can save his life. His only option at survival
is a liver transplant but his parents cannot afford the cost.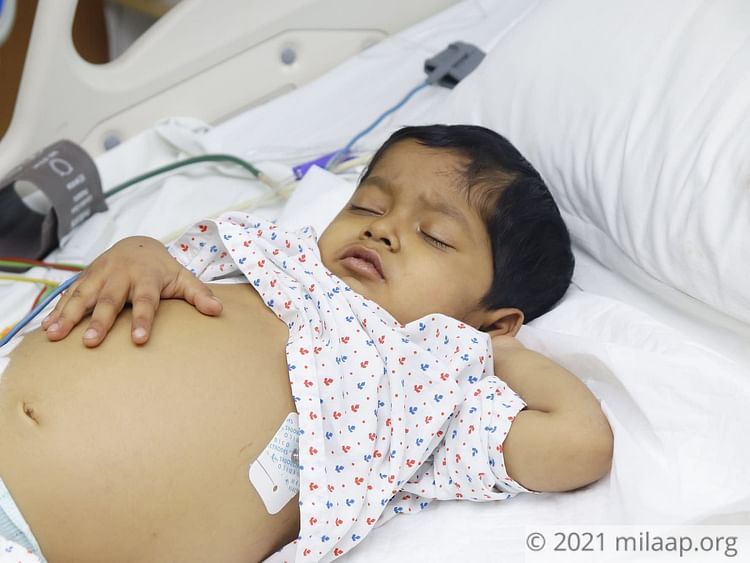 Only a liver transplant can save little Ayansh
"Despite his disease, Ayansh has always been very talkative and mischievous. He loves to play with his elder brother and barely leaves his side. He has been doing fine all these years and we thought eventually he will be leading a normal life. But last month, just a week after his 3rd birthday, he had trouble breathing. He would gasp for breath and we rushed him to the hospital. We were told that his liver has failed and that he wouldn't make it without a transplant. Ever since then, we are running from pillar to post to get his treatment done, but we are failing." - Arthi, mother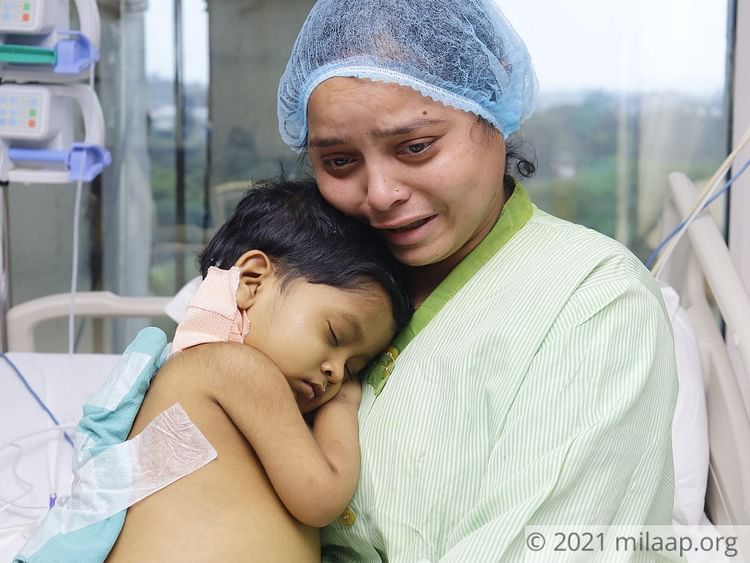 They need your help to save their son
Arun and Arthi have spent all the savings that they had for the treatment so far, they are left with nothing now.
"All my child has seen since birth is hospitals, medicines and endless pain. For the last 3 years, he has been surviving on medication and regular hospital check-ups but now, he can only survive with this transplant. But as a father, I am failing to provide him with that. I can't even give him a normal childhood, a life. This horrible disease is taking him away from us."- Arun, father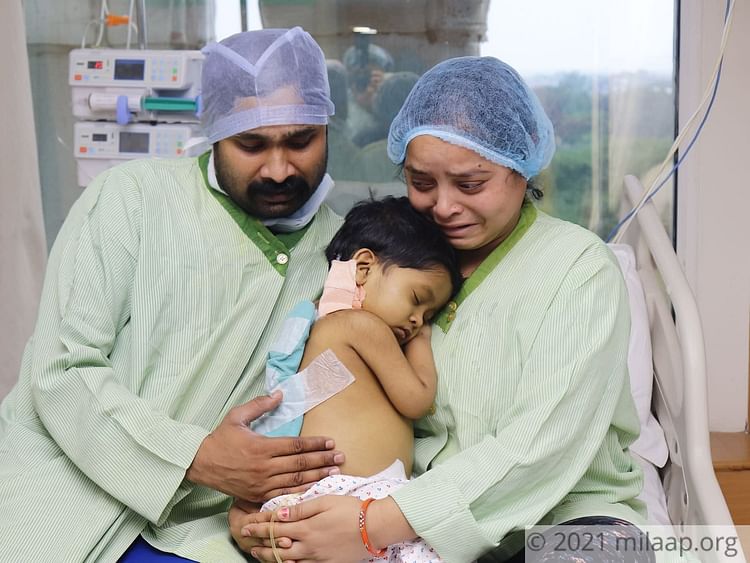 Without an urgent transplant, this 3-year-old will lose his life. Your generous help can save Ayansh's life and give him a chance to live like other children of his age. Only you can save him from failing liver. Click here to contribute.