"For months we ran from one hospital to another, trying to find out what was making my child clench his stomach and cry all night in pain but... cancer? I just didn't expect that. In just a few months this disease has turned my child into nothing but bones. His body is so weak and looks so fragile that I am afraid to even hug him properly fearing that I might hurt him."
- Syed Jubayer, father
Ahmed suffers from Neuroblastoma, a rare and aggressive type of cancer.
Nothing he is going through is fair, he is just a 1-year-old baby
Just two months after his first birthday, Ahmed's stomach started swelling. The little boy couldn't sit or stand for long, he started feeling weak and
he would cry inconsolably holding his stomach, hoping for the pain to stop.
"But no medicine was curing him. While kids of his age grew healthier and happier each day, my son would wake up to eat medicines more than the food. He lost weight so drastically and watching him go through all of this was a curse. Nothing he went through and is going through right now is fair, he is just a 1-year-old baby." - Tahmina, mother

He needs urgent surgery followed by a transplant to survive
"By the time Ahmed was diagnosed with cancer, it was too late. The doctors back at home told us that has a massive tumour growing inside of him and there was nothing they could do. They asked us to take him to Banglore immediately without delay if we wanted to save him."- Tahmina
Desperate to save their child these parents gathered all they had to afford the tickets to Banglore but what they didn't know was that the Ahmed would need a surgery followed by a
bone marrow transplant
to survive cancer. Affording the cost of the treatment is way beyond these poor parents' hands and they are helpless.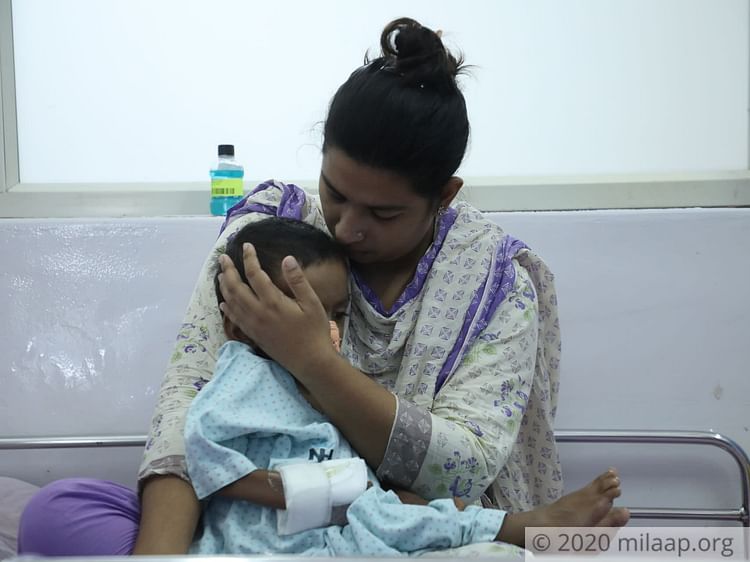 "I work at a small private company near my village and I earn just enough to afford the basic necessities. I am not left with any money by the end of the month, not even enough to buy medicines for Ahmed. But I managed somehow all these months, borrowing from friends and family. Now, how will I afford this treatment, it is costing me in lakhs. I beg you, please help me save my son. Please!"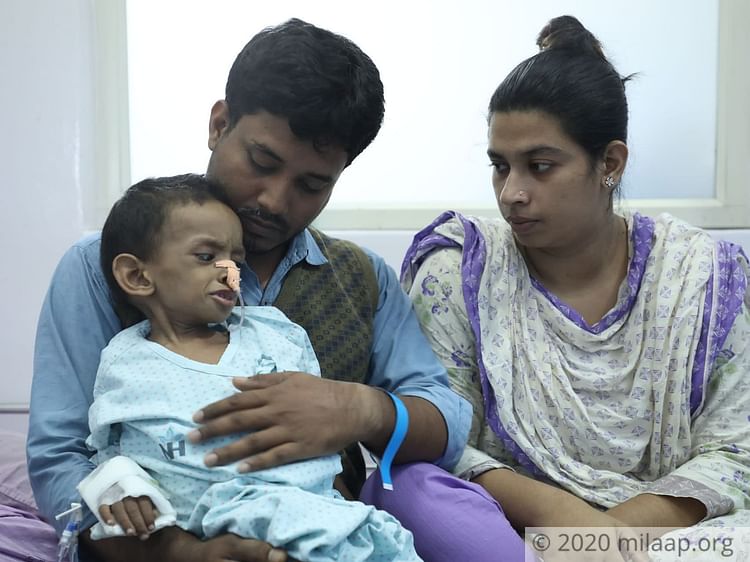 You are their only hope. Your generous contributions can save little Ahmed and give him a second chance at life. Without the treatment, this little child will not make it. Click here to contribute.