"Aditya and his brother have been in my care since they were only babies. Both are lovely boys, and like my own children. Aditya, especially, is so charismatic and diligent, always ready to help in any way he can. I never thought something like this could ever happen. He's already had to endure so much, why does he have to suffer like this?"


- Shanta Shirpurkar, Aditya's aunt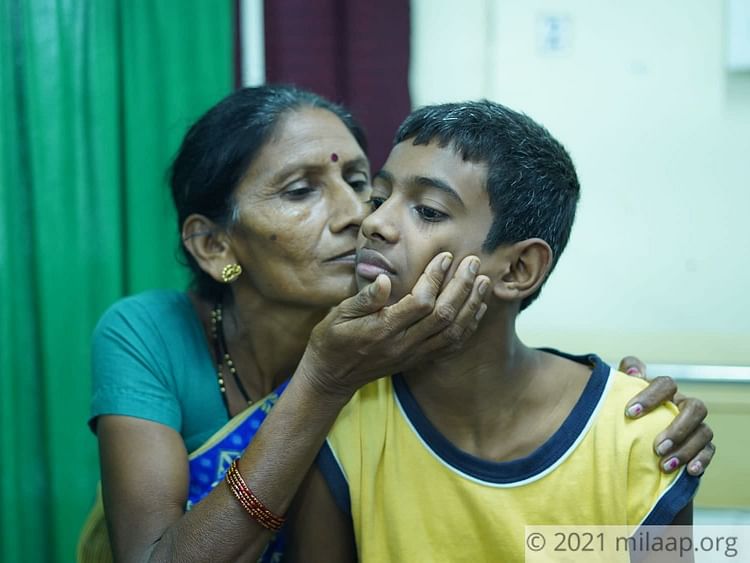 He couldn't even stand or take a few steps without toppling over
A month ago, 15-year-old Aditya had been at home helping his aunt around the house. He momentarily excused himself to go to the bathroom when suddenly
he fell to the floor and struggled to get back up
. Alarmed, his aunt and brother rushed him to a local hospital where he was given saline. But they were unequipped to treat him and recommended they take him to another hospital immediately.
"We didn't have the money to take him to a bigger hospital, but he was in a lot of discomfort. He was so scared and crying a lot. We managed to put some money together and take him to a hospital. There they examined him and told us that he had a very rare disorder that wouldn't let him walk properly…." - Ayush, Aditya's 17-year-old brother.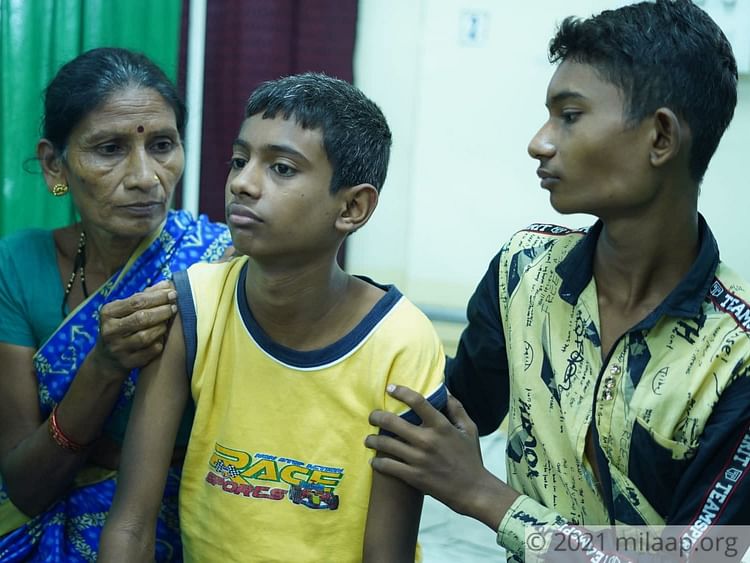 He has a rare condition that could leave him paralysed
Aditya was diagnosed with
Guillain Barre Syndrome (GBS)
,
a condition in which his immune system is attacking his nerves, causing extreme weakness and tingling in his feet and legs
. If left untreated it can spread to the rest of his body,
causing paralysis and even trigger breathing difficulties.
GBS is a very rare disorder with
less than 100,000 cases per year in India.
Only prolonged treatment and medication can save him, but his family hails from a poor background, and they can never meet the expenses.
"They informed us that his condition is treatable. But when I heard the cost, I was floored. It is so expensive and we will never be able to afford it. Growing up without our parents, I had sworn to protect Aditya as his older brother. He is my blood and my only sibling. And now, there is a possibility that I might lose him." - Ayush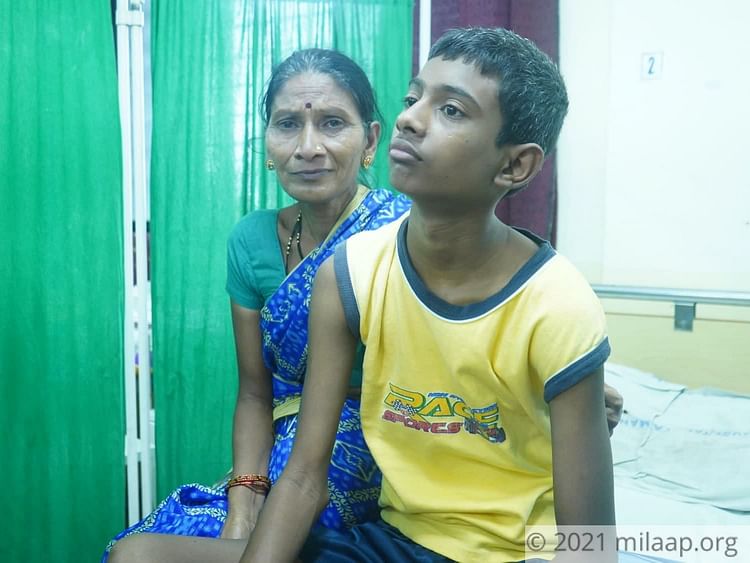 A daily wager and the only breadwinner in her family, she's struggling to save her nephew
Aditya was only 7 months old, when
his mother passed away from a stomach-related problem
. His father, unable to deal with the loss of his wife,
turned to alcohol and abandoned his children. He was never to be heard from again
. Since then, Aditya and his older brother, Ayush, have been living with their aunt and their two cousins.
"I am a widow myself. I lost my husband a couple of years ago. I am the only breadwinner in the family and I work as a daily-wage labourer making a meagre monthly income. When Aditya's mother passed away, I promised myself to take care of her kids and do my best to give them a good life. Now Aditya is fighting a deadly battle, and I'm failing to help him. After spending 2 lakh rupees by using up my savings and borrowing from anyone who would help me, affording another 8 lakh rupees is unimaginable for me. What should I do? Where do I go? Who else can I ask for help?" - Shanta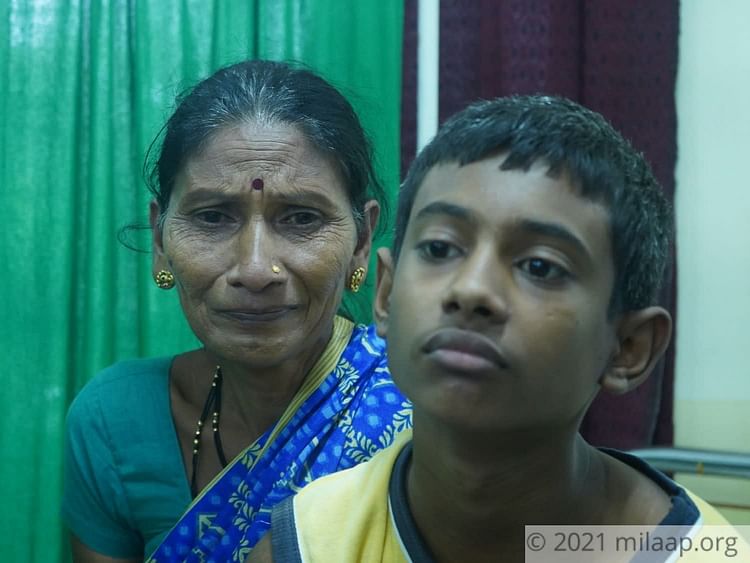 Aditya cannot walk or even stand without support right now. This disorder is rapidly taking a hold of him and he needs your help. Your contribution can help Aditya recover from this condition.