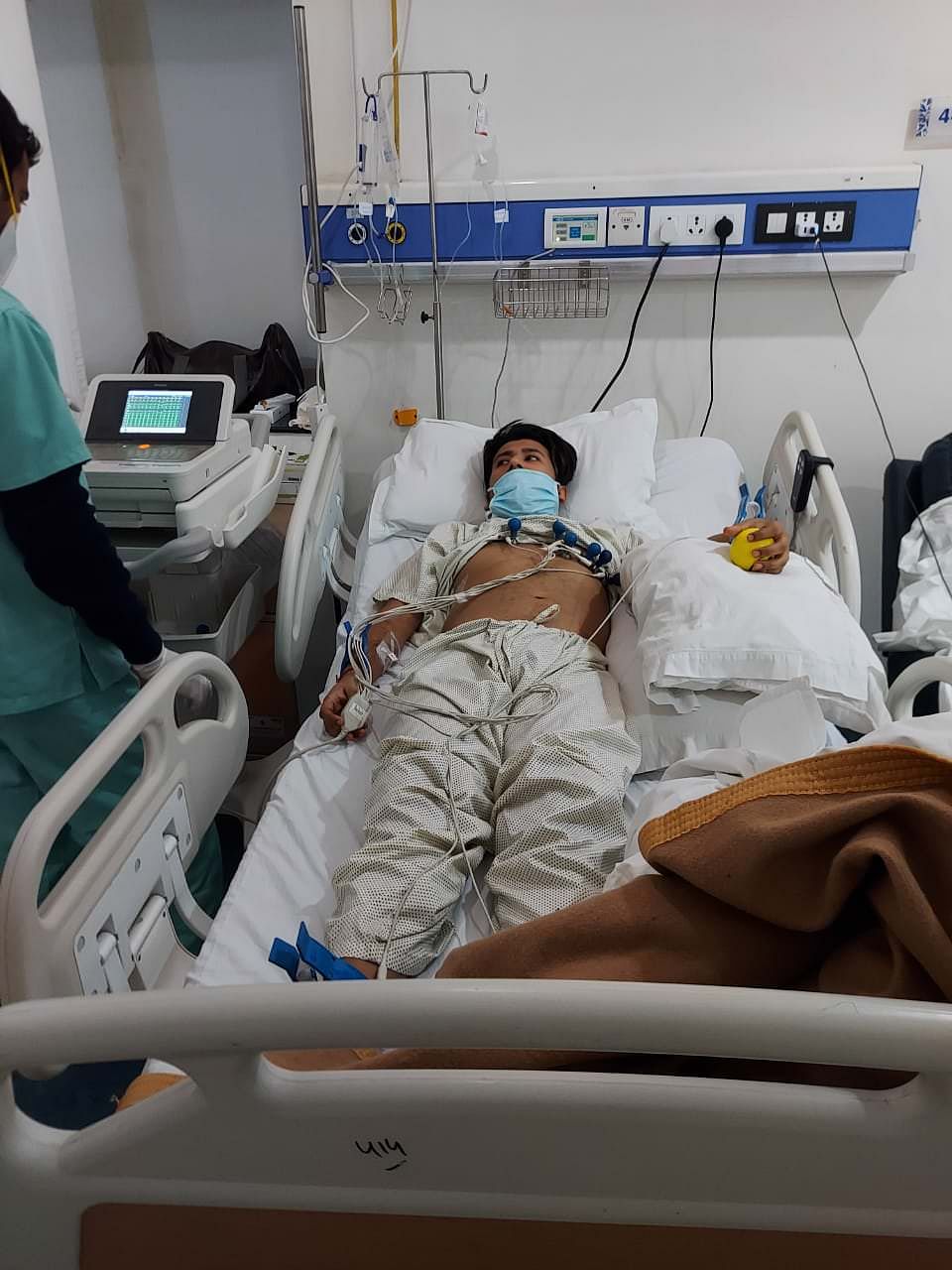 On 4th of December 2020, I was diagnosed with
both kidney failure
and
heart problem
with my heart beating only at 20% and my blood pressure at 270 and the next thing I know I was admitted in emergency ward at Narayana Hospital Gurgaon. Unfortunately I am in the last stage of my condition. Never in 31 years of my life had I any fatal heath issues nor have any record of substance abuse but I guess the unpredictability of our existence as a mere speck of dust in this universe carved inside me a new self realisation that life is indeed short and unsure.
In a short span of time I've gone through and seen both life & death at a close range when my body was shifted, tossed and turned in wheelchairs to medical beds from Emergency Ward to CCU (Critical Care Unit) to ICU (Intensive Care Unit) to O.T. (Operation Theatre for my Fistula surgery) and then frequent alternative days visits to Dialysis Ward for my dialysis from my neck. Cuts, pricks of needles from 5am to 10pm, infinite tests, heavy dosage of medications thrice a day and a strict diet for lifelong with no salt and almost none of every kind of food there is, are now a daily part of my routine.
I am currently undergoing my treatment at
Rabindranath Tagore International Institute of Cardiac Sciences Hospital (Kolkata)
and the final conclusion has to be a
kidney transplantation
which will help me to live a normal life however short it is. The total costing for this operation is a huge amount of
30lacs
which is beyond my capacity.
This is a cry for help from a fellow human being who wishes to live a normal life again, no matter how short. Please donate whatever you can; even a small amount can make a big difference and provide hope.