Milaap has waived off fees for this campaign. 100% of your donation goes towards the cause.
Our goal is to
immediately help the 12000 hungry families and 3000+ homeless families struggling for their basic survival during the pandemic and lockdown caused by CORONAVIRUS.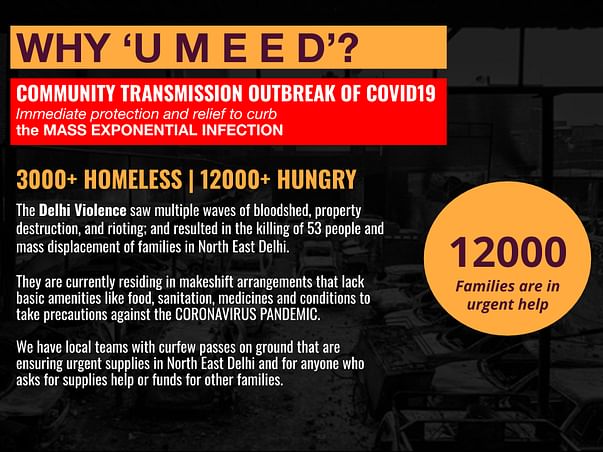 Immediate Relief by providing the families with enough relief kits for survival and means to socially distance to prevent major COVID19 outbreak as directed by the government. These families are now left with no homes, jobs and funds for basic survival - food, shelter, sanitation, medicine and Coronavirus precautions.
The cost for
1 Relief Kit for 1 family to sustain them for 3 weeks is Rs. 1650 and for 12000 families the total cost will be Rs. 2CR.
Please see the below details.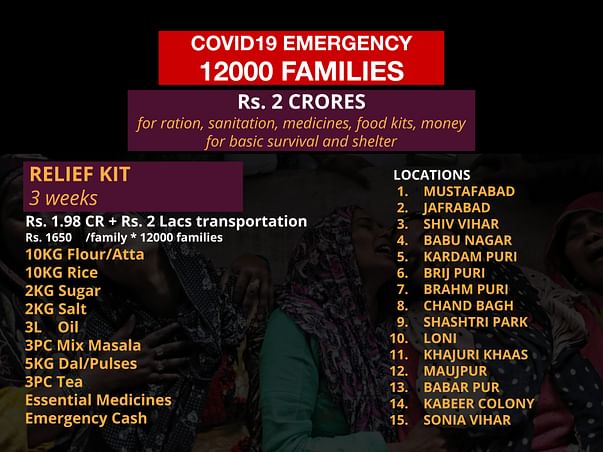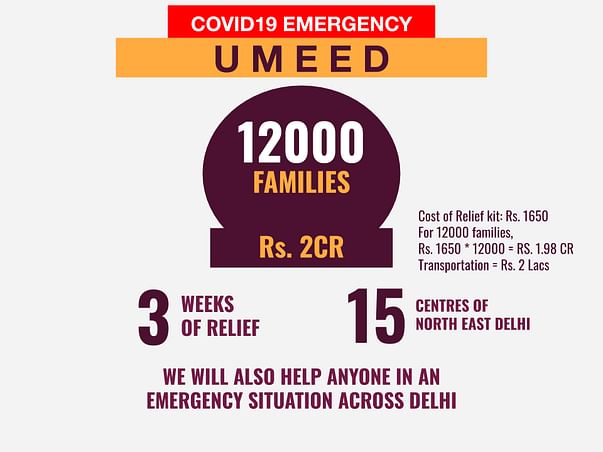 We have already:-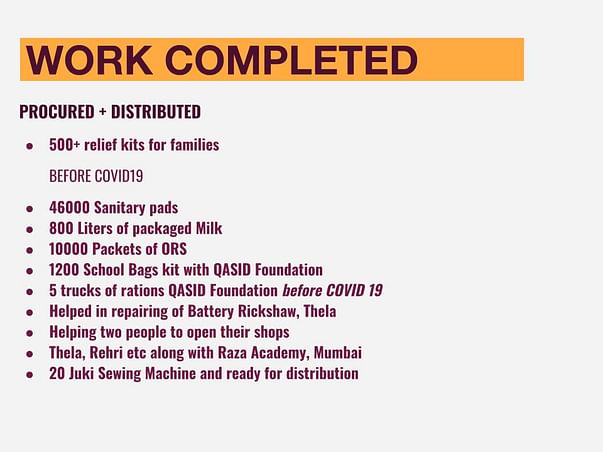 We request you to generously donate for this immediate cause. All the donations will be tracked and reported with complete transparency.