URGENT: There are more than 500MN+ people who have pushed to a daily wage of under $5/INR 375 and need immediate FOOD RESOURCES. The number of undernourished adults, elderly and children is alarming.
"I believe being hungry will kill me before Corona!"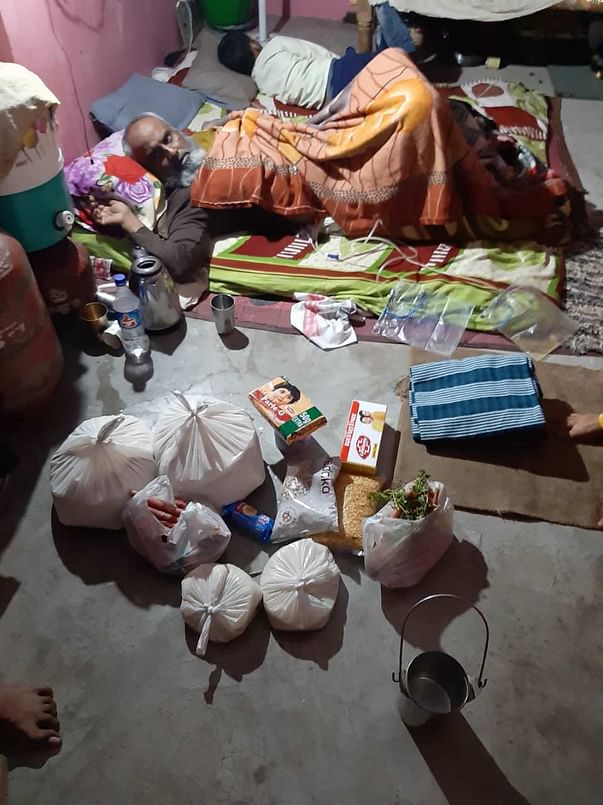 WITH YOUR HELP, our 250+ Volunteers have helped more than

12,00,000 people

with 43000+ families with recurrent ration kits and above 4,50,000 community meals for people as of 15th July, 2021 across 25 states in India. These are mostly from minorities, migrant labourers and single mothers.
We post every update on our instagram and twitter.



We are raising funds to provide FOOD SOS KITS and Covid-19 essential support across India who are failing to source the basic survival resources for their children, families and themselves. Most of them do not have any home, shelter, food, job, or money. And limited access to government services and aid.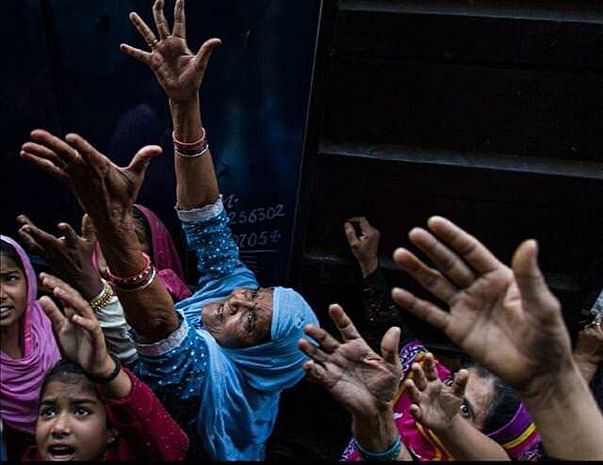 The cost for 1 Relief Kit for a family of 4 to sustain them for 1 weeks is Rs. 500 and with your help, we can help them survive this pandemic and the hunger crisis.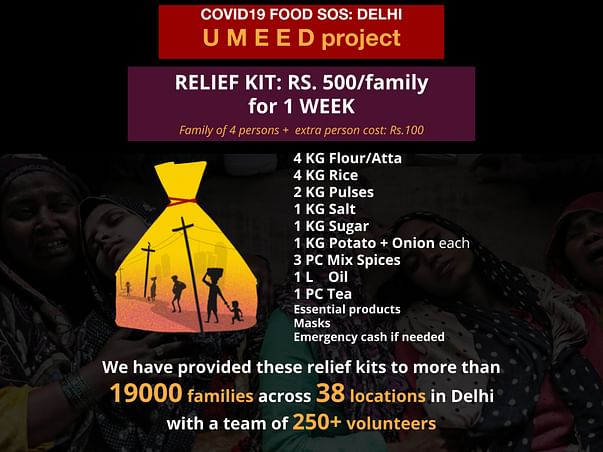 We urge you to help save the lives of the homeless starving vulnerable families and spread the word about the immediate help they need.
Thanks,
Projet Umeed Welfare Foundation
Amir Siddiqui - Founder
Chirag Mediratta - Co-founder