A few weeks ago, Corona virus had made a home out of a happy little 8-year-old Nava Balaji, and nobody even knew. Days later, when his temperature sky-rocketed, and his body was in severe shock, he was diagnosed with post Covid-19 Syndrome. The virus has long left, but the damage is done. His liver, and kidneys are failing. His brain severely affected, he's unconscious most of the time. Rest of the time he cries in pain. Only a prolonged treatment in the ICU, can help save him. But his parents are daily-wage labourers with not a rupee to spare.
With a dying child in their arms, the parents headed to an unknown city
Little Nava, the youngest and the naughtiest in his house was never one to fall sick. Like every other child, he was busy enjoying his extended vacation, playing around, when one day, he fell terribly sick.


"His body was burning hot, suddenly. We rushed him to a clinic in our village.

After two days of treatment, the doctor said there was an infection in the blood, and that he can't help us. He was dying…

and we were asked to go to Bangalore, to save him. That night,

an ambulance took us to a city where we had no family or friends! We were terrified.

" – Venkatanarayan, father.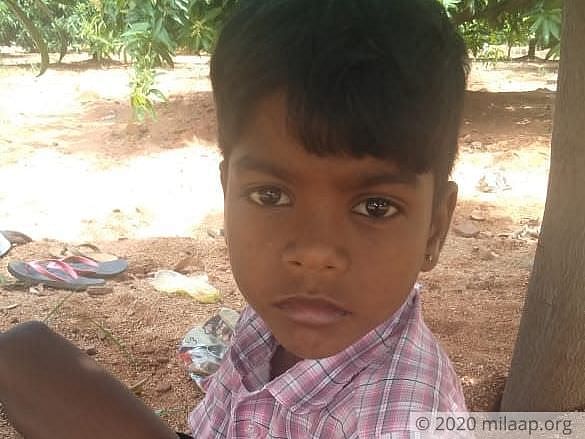 Liver, kidneys and brain…the virus had not spared an organ
Their world came to a stand-still, when they were told the deadly virus they'd only heard about in news, had affected their 8-year-old. Nava has been diagnosed with multi-organ dysfunction, owing to post covid-19 syndrome, and is now fighting for life.


"When we admitted him, he was unconscious.

He couldn't breathe! His liver, kidneys, brain…the virus had not left a single organ. He was living off big machines, with tubes and wires all over him.

We couldn't see him like that. His chance of survival was 50%.

We were crushed, but also hopeful. Maybe he would survive

!" – Ramadevi, mother.
In the PICU, on life support, his treatment began; and today, just three days after his admission, the child shows improvement. His organs are slowly returning to normalcy, and he's stabilizing. With prolonged ICU care, and medication, he can be saved. But it will cost the parents 10 lakh rupees, and they're in no position to afford it.


"I can't afford even ten thousand…let alone ten lakh rupees"
Venkatanarayan and Ramadevi are daily-wage labourers, who do farming for a living. Together, they earn no more than 12,000 rupees a month. With the pandemic in the picture, they have not been able to afford even that. Your generous contribution is the only thing that can help them save their son.


"

Far away from our village, we aren't working now. There's no income.

All of the little money we had, is now exhausted.

With no money to even afford a roof over our head, and no friends who could take us in, my wife and I have been sleeping just outside the hospital!

We really can't afford this. Please help us!" - Venkatanarayan.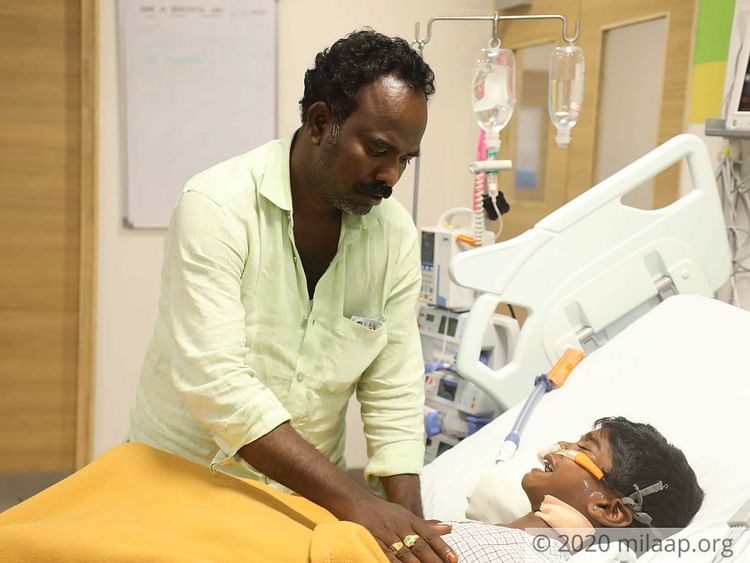 Nava Balaji is fighting for life, waiting for someone to save him. You can help. Click here to save him.