"

I still remember vividly the day Hemashri was born. When we brought her home, everyone was so happy. My elder daughter, she just kept smiling at the newest member. It was such a beautiful moment but the very next day we had to rush our baby to the hospital and ever since then, she hasn't come home.

"
-Marikalani, mother


She underwent her first surgery within a week of her birth
The newborn baby was diagnosed with a Congenital pouch colon (CPC), a birth defect in which the entire large bowel or segments of it exhibit enormous dilatations in the form of a pouch disturbing the urogenital system and leading to severe complications.

Hemashri was hardly a week old when she had to undergo her first surgery. An opening was made on her abdomen to allow the waste to exit her body. For months, the little girl suffered from series of infections,

she was never at ease and never at home.

She was confined to the four walls of the hospital.




Baby Hemashri after her second surgery
Every minute has been a battle against death for my little girl
"It has been 6 months since my baby came into this world but I hardly got any chance to touch her, let alone pick her up and take her into my arms. She is constantly attached to machine, undergoing some or the other treatment. Every minute since her birth has been a battle against death and I feel so helpless, unable to do anything to take away her pain."- Marikalani

Hemashri has drastically lost weight. She was born with a birth weight of 3kgs but now she barely weighs 2kgs. She needs prolonged ICU without which she will not recover from her condition.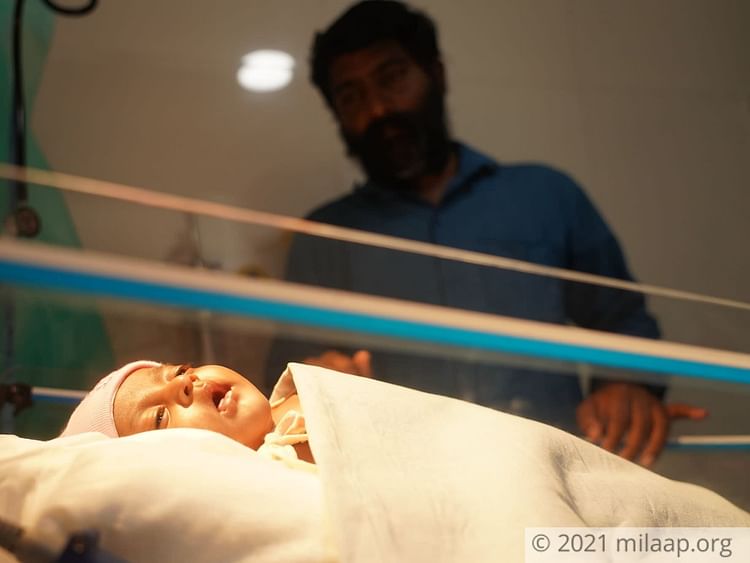 I have sold everything to keep my child alive but I am failing to save her
"In the last 6 months, I have sold everything to keep my child alive.

There are days when I don't have even a single rupee in my pocket.

I would beg people for money

to atleast provide my 4-year-old with food, sometimes we even sleep with empty stomach but I can't continue like this. I would never be able to save my child like this. Please help me save her and take her home." - Saravana, father

Saravana used to work at a wholesale shop as a helper but since the last 6 months, he hasn't gone to work and he isn't even sure if he has a job anymore. He needs your help to save his child.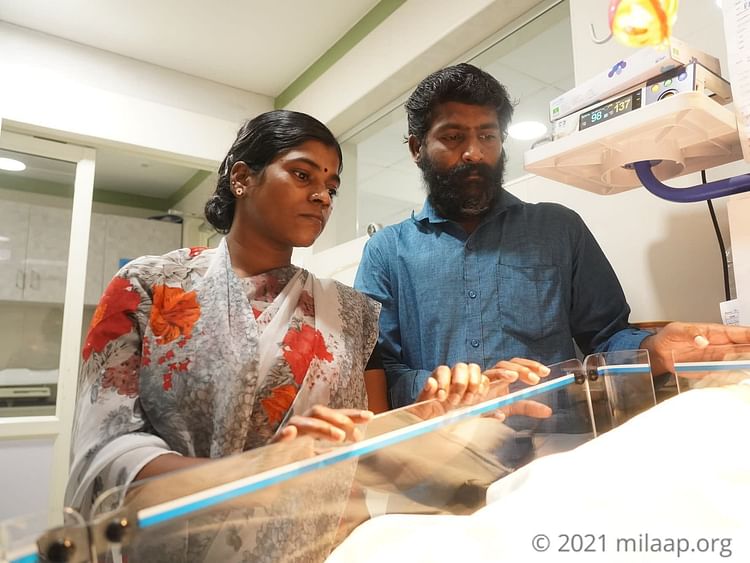 Only you can help these parents save their little girl. Your contribution can give her a second chance at life. Click here to contribute.