"Your terrace is filled up with smoke something is burning badly!
"
Prasanna rushed towards her terrace as soon as the neighbours intimated her. She thought it must be the clothes that she dried on the rope that might have caught fire somehow but what she saw next horrified her to the core.
"My daughters were lying on the ground with their clothes burnt to ashes and their body black as coal. Their voice was hardly audible and they couldn't move at all. Just a minute ago both my girls were laughing and playing around the house and then this happened, in a blink of an eye." - Prasanna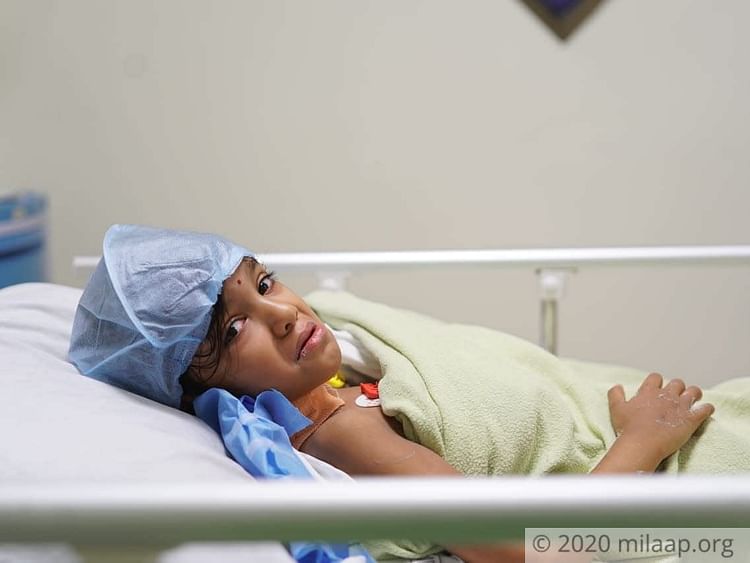 On 22nd of October at 2:30 p.m, Yaswini (7) and Kusuma (5) got in contact with high voltage electric shock. Both the girls had gone up on the terrace to play and accidentally touched the loose wire that fell on their terrace from the nearby pole.

The neighbours quickly came to help and rushed the girls to the nearby hospital while Prasanna contacted her husband who had gone to the city for work. The local hospital did the first aid but they advised the mother to take them to a bigger hospital as the children's condition was very severe.


They're struggling in the ICU to survive
"I was waiting for hours outside the city hospital, waiting to see my children and when the ambulance came, I ran to see them. I was terrified and couldn't stop crying...which parent can bear to see their children like this! They were taken to the ICU immediately and that day itself, they had their first surgery." - Srinivasu, father

Yaswini's face was badly burnt. Kusuma's 4 fingers had to be amputated - her left hand was badly burnt and without the surgery, there was a severe risk of infections. But the battle is not over yet. These girls need continued ICU care and treatment at least for the next 1 and a half month. But these poor parents cannot afford that.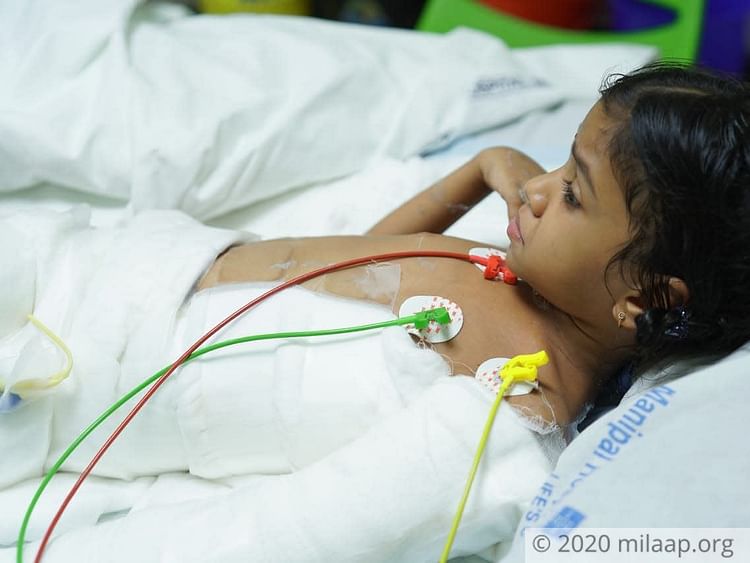 Every day I think of a hundred ways this could have been stopped
"I work as a supervisor in a spinning mill. My Rs 9000 of income is just enough to run the house. This treatment will cost us in lakhs, where will a poor person like me get so much money from? Both my girls are struggling to survive and I am unable to save them," - Srinivasu.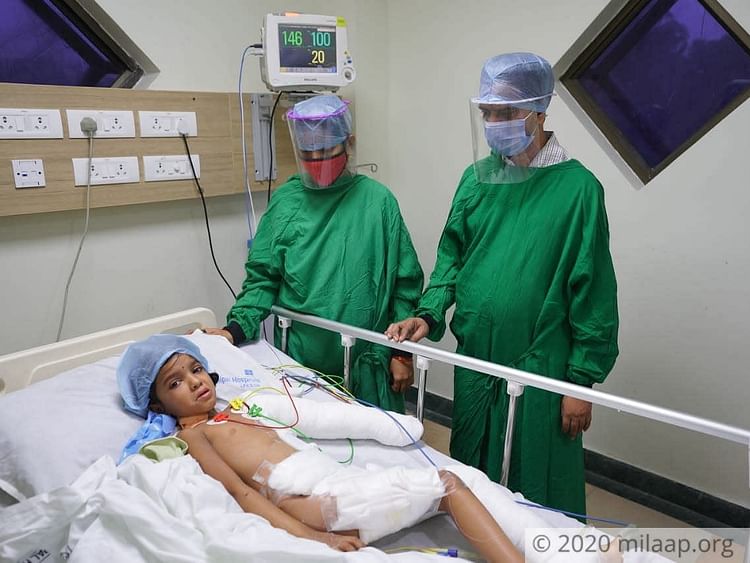 "Every day I think of a hundred ways this could have been stopped. I blame myself for my children's sufferings and even now I can't do anything for them. Without the treatment I will lose them. You are my only hope. Please help us!" - Prasanna
Your contributions can save these girls and give them a second chance at life. They can go back home, cured and just as active as before but only with your help. Click here to contribute.